If you thought that the whole culture of entrepreneurship and creativity was, as seen in the past decade or so, limited to the genius brains in Asia- with all due respect- or make that Southeast Asia, then think again.
In that part of the world that is often mired in some geopolitical crisis or civilian unrest, a spirit of entrepreneurship is ever-blossoming in the Middle East. And among the leading lights of this beautiful part of the swanky Middle East, is Qatar, noted for possessing the third-largest oil and natural gas reserves in the world.
You know Qatar for its quiet serenity, a strong economy, and a rising cosmo culture. And now it's time that one explored the country known for having the highest per capita income in the world.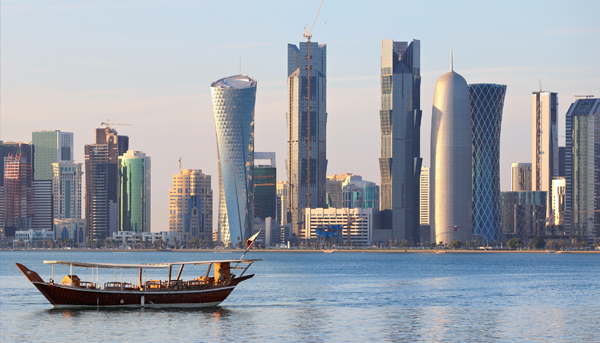 And no matter what might happen in the immensely complex Arabian Peninsula that Qatar is a part of, nothing can curb its sense of creativity or prevent its youth from reaching far-reaching heights.
Perhaps, it's time that one restricted the self from thinking of camels, serene deserts, oil, and whatnot when thinking of the Middle East and focused a lot more of Arabic creativity.
And perhaps, nothing can prove a better example of the above than the ingenuity of those minds that are behind a one of a kind start-up, based in Qatar- i-fuel.
So that leads us to the question that what does i-fuel ultimately deal in?
The leading lights behind the Qatari- start up are entrepreneurs Naseer Al Kaabi and Jamal Khatib. As they say that principal in the creation of a new business idea is an approach toward solving a complex problem.
True to that narrative, the two Doha-based entrepreneurs wanted to resolve an issue commonly faced by motorists around the world. And this, it must be said is a common two-fold problem:
Often, there's not enough fuel left in the tank to reach the petrol station
The incessant problem of long queues in the petrol stations.
To that end, there's a clear suffering on the part of the motorists, who could be at the dead end of a long day or quite simply about to begin a normal business day. With the loss of time whilst facing either of the two situations above, it mustn't be forgotten, there's also a clear opportunity cost involved.
And in a part of the world that's driven by timelines and deadlines, one wonders what could be more hurting than losing precious hours in the midst of a working day?
To that end, i-fuel solves the aforementioned complexity by simply ordering (delivering) gas at one's doorsteps. i-fuel's central goal is to distribute petrol at one's doorsteps within a scheduled amount of time. Another important aspect behind the creation of this novel start-up is that it is engendering a change that will ultimately help in the Qatar National Vision of 2030- wherein no one will have to pass through fuel stations.
To this, the enterprising duo declare boldly, "we fill and you just chill!"
That told, in the next 8 to 10 months, the operations of i-fuel are going to ramp up by a steady rate as the start-up will envision delivery of fuel to different parts of the 26.5 lakh-strong nation.
In their recent interaction with a local-media, here's what Mr. Khatib and Kaabi had to share: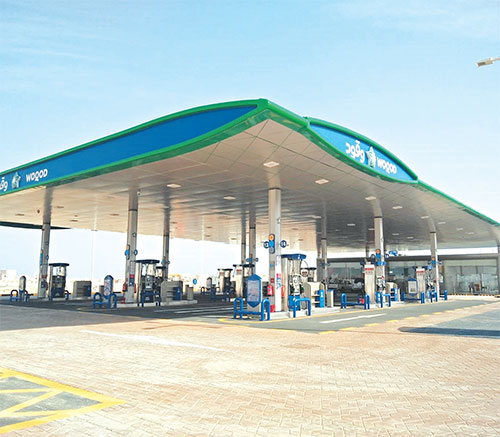 We have specific-built trucks that meet the requirements of the Ministry of Energy and Industry, Ministry of Transport and Communications, and WOQOD. And with the help of WOQOD we're going to operate successfully. Currently, we're working on our customized delivery vehicles. We're going to start with four trucks, and we're going to expand the operations eventually".
'i-fuel's' solution will feature its own metre system which will be connected to a mobile phone. This will show the price and litres ordered. Khatib said: "You can connect your car to your phone, see how much you want to fill. In case you don't want to connect to your mobile phone, we basically deliver to your house and you pay by cash and you get the receipt. They have to pay QR18. We did a research and conducted a survey and found that QR18 is the perfect price for the Qatari market. Petrol will be delivered on time, and once you order from us, you will be provided with the estimated time of petrol delivery arrival".