Following the spectacular unfurling during the Arab Spring, tourism was one of the spheres that received a major jolt in the Middle East. Egypt, Libya, Tunisia were all engulfed in widespread political disarray; it was almost as if the umbilical cord of this part of the globe had been cut with its tentacles in the wider world. But while Middle East might be synonymous with cultural richness, scrumptious cuisines and sprawling architecture, but one of the most confrontational parts of the world is also replete with a wonderment of touristic sites.
In 2016, tourism suffered a bland dip in fortunes with there being only a minuscule part of the world hopping on to explore the cultural vastness of the Arab world. However, news now sparks of a positive turn of events with it being reported that the maximum traction the tourism sector in Middle East is receiving, seems to be from Russia and China. It has been reported that during the course of the last year, Russian and Chinese tourists have shored up tourism once again in the Middle East.
The Middle East hosted as many as 58 million foreign tourists in 2017 alone, which is about a 4.8 per cent rise from the figures of the previous year. Implicit in this heartwarming rise in tourism is the fascination of the explorer with the Egyptian heartland, ever blossoming with medieval tales of its massive kingdoms and the great pharaohs and queens. In Egypt alone, tourist numbers soared by about 55 per cent last year, with there being a widespread increase of Chinese tourists. But that said, a perspective that tops the mind of the common foreign traveler is the question about 'safety'. Just how secure is the Middle East with its current web of geopolitical realities hogs the mind of the curious traveler.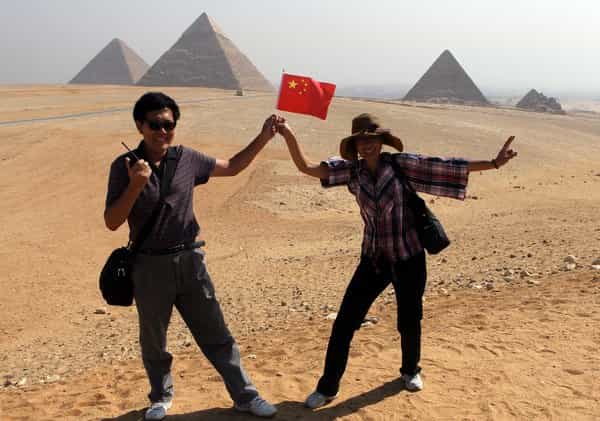 It is, of course, no sensational news to state that over the past few years, there's been an increase in Jihadist attacks on many a Arab country. Many a tourist site have been targeted specifically by Jihadists in Turkey, Tunisia and Egypt which has led to some concerns for the safety of the foreign traveler but still not to the extent of dissuading the tourists from taking to the streets and by-lanes of Ankara and Tunis. Both the destinations have been witnessing an increase in footfalls from travellers from Russia, Ukraine and even Iran. Now, one reckons that with the falling of the ghastly ill-fated Daesh that had toppled the geography of a Syria and Iraq, tourism might get to blossom once again where 2018 is concerned.