The highly developed Israeli city of Tel Aviv came in the line of fire on March 30, 2022 given unforeseen Palestinian aggression that took one and all by sheer surprise. In what is being described by the Israeli Prime Minister Mr. Naftali Bennett as a new form of terrorism over Israel, not less than five people were left shot dead as a gunman opened fire in Tel Aviv, in an attack that left all gutted and at loss of words.
The gunman who opened fire randomly over Israeli citizens is said to be a Palestinian, the assailant enforcing an act of terror in an urban area of the city of Tel Aviv known as Bnei Brak. But what's set alarm bells on all over Israel is that this is the third attack of its kind inside a space of one week, which leaves the common man down in the street as well those who administer and run the country just as equally perturbed.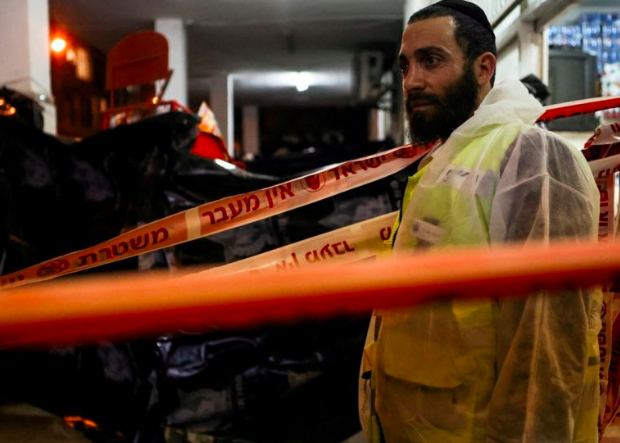 As a matter of fact, the agenda behind the attack aimed directly at Israeli Jewish citizens can be ascertained by the fact that the gunman chose, of all places, the region of Bnei Brak in Tel Aviv.
The place is commonly known for its high density of ultra-Orthodox Jews, the latest attack, the third in a list of incidents in a week leaving the already-cautious Israeli forces in a state of high alert.
But is Israel dealing with a new sort of hatred or a new form of attack, as exclaimed in no uncertain terms by the PM Naftali Bennett?
Openly and rather fearlessly wielding an M16 assault rifle as he roamed about the streets of Bnei Brak, the security camera footage unfurled the face of the assailant who claimed several Israeli lives earlier on Tuesday in an incident that perhaps none saw coming.
All of that being said, here's what BBC had to report on the incident that has clearly sent shockwaves down the spine of the common Israelites:
Israeli media reported that he first shot dead two Ukrainian men who were sitting outside a grocery shop. He also opened fire at a passing car, killing a man who was driving it.
He then shot dead a fourth man before being confronted by two police officers. One of the officers was fatally wounded during the exchange, while the second shot and killed the attacker.
Magen David Adom ambulance service paramedic Menachem Englander said he came face-to-face with the gunman, but survived because the rifle jammed.
That told, while we know that hatred has really no motive and is irrational, what's rather shocking is that the perpetrator behind the latest harrowing incident waged against Israel is all of 27 years of age and hails from a village called Yabad, which lies north of the Occupied West Bank.
Three of Hamarsheh's relatives were reportedly among five Palestinians detained for questioning by Israeli forces in the West Bank on Wednesday, as investigators sought to find out if he had accomplices.
What'll be worth watching is how Israel will fortify itself in the coming days especially at the back of a series of serious attacks clearly aimed at wrecking peaceful public life and eroding tranquility from the fabric of normal Israeli existence.