If someone wanted to enroll in a crash-course in understanding Zimbabwe- both as a southern African region and an independent entity- then perhaps writing an essay on the African republic's crisis-ridden state of affairs may serve an effective criterion for selection. Mostly cash-strapped and impoverished, the country ever polarised for being stuck in the rut of political discrepancy and economic inactivity, Zimbabwe keenly awaits the sun to shine on it brightly.
Not that it can't, not that there is any dearth of light at the end of the tunnel- particularly after the self-serving political zealot Mugabe's end of a 40-year rule. While for most other African republics that have been subjected to a rather hegemonic rule of western influence apart from their self-cultivated absurdities mirroring mostly through corruption, Zimbabwe's suffering echoes the blows served from within; thanks to a catastrophic rule of Robert Mugabe, whose era of tyranny came to a perpetual- much to the delight of Zimbabwe and the larger world- last year.
Having been an economy that has often ran dual narratives- that of being constantly mired by inflation and of being dependent heavily on the traditional sources, Agriculture and mining, Zimbabwe of 2018 is desperately trying to break free of the volatility and instability that have often halted its path to economic stability. Few other countries- with the possible exception of Nigeria, Gambia, Kenya- have been as mismanaged by it's own ruling government as being left to cope amid a debris of self-striking financial catastrophes.
But while the problem of many Zimbabweans leaving the country for greener pastures in destinations like neighbouring South Africa persists, the woes do not end here. It is reported that at least three generations of Zimbabweans having not been ever employed, according to former Finance minister. So even as the current MDC alliance that will get into elections in August 2018 says it has identified a system auguring sweeping economic reforms, the common buffalo farm owner or cricket club coach wonders if the former system of misalignment of policy and action will leave the country anytime soon?
But truth be told, despite the list of woes, there's reason to belief that a possible turnaround is lurking around the corner. You instantly understand that it's not a dreamy scenario rather a pragmatic suggestion by optimists when major players from the Movement for Democratic Change (the leading opposition party sitting in the house of assembly for 2018 elections) states that, "if you were to throw a stone on any person in a herd of people, chances are, it would invariably hit a young graduate."
But job creation is in itself a major aching pain that one expects to be resolved upon the the most important period in Zimbabwe's history in the last decade- the upcoming elections in 2018. Will the ruling Zimbabwean African National Union prevail or will the MCD-T that optimistically forecasts a sweeping win see the light of the day- there's tense anticipation. But for now, the most promising news emanating from the formerly British colony attributes a layer of positivity in economic affairs.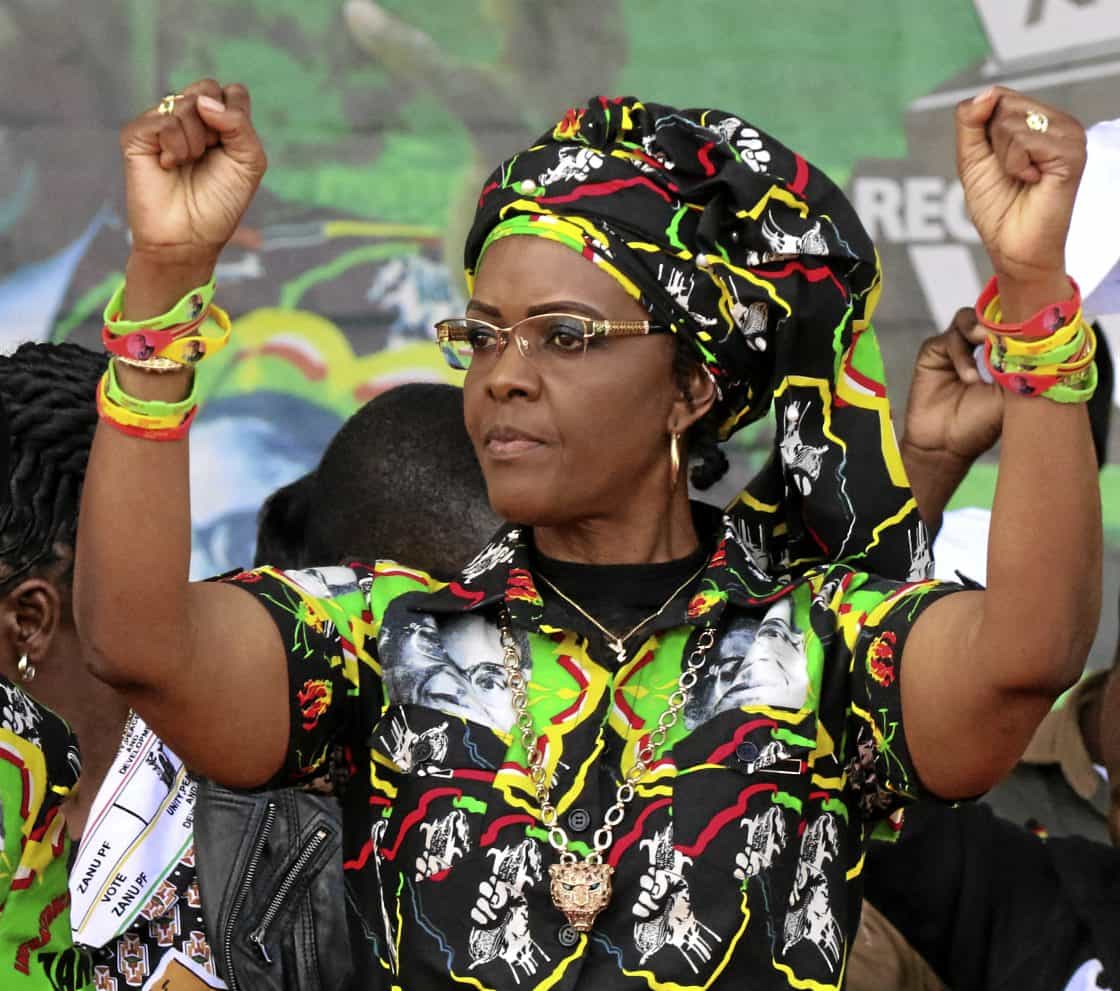 The European Union (EU) in it's recent talks with Zimbabwe are seemingly keen to assist the waning African republic to work up an economic turnaround. This is a welcoming move if you consider that for the past two decades- Zimbabwe had been under the grasp of tough imposition of sanctions (directed by EU) for its decision to redistribute land to the landless majority since 2000.
2. Ever since occupying the office in the ouster of Mugabe, new President Mnangagwa has      embarked on a re-engagement program with the all important European Union, an act        which seems to carry more depth than just a solitary measure of appeasing one of the        world's most strongest economic and political entities. But does that mean that vital            components of export trade- fishing, agricultural produce, coal, nickel, copper will              receive a trade boost- we don't know yet.
3. Most importantly, the biggest news in favour of a grieving, economically hammered Zimbabwe is EU's promise of investing heavily in Zimbabwe's private sector, in a bid to revive the economic floundering of the past decade or so.
4. In the past five months, a whopping amount of $7 billion worth of investment proposals have been approved by Zimbabwe- perhaps the biggest harbinger of hope for a country that could really use some.
5. Zimbabwe, ever open for business is attempting to attract both intra-Africa investments and foreign investments into the key sectors of Agriculture, Mining, Tourism and Manufacturing.
There's fresh impetus being given to transform the current state of road, energy supply and physical infrastructure.
That "Zimbabwe is open for business"- a new political and business pitch around which President Mnangagwa is rallying around ostensibly could well be a defining pivot in the new Zimbabwe story. One that will aim to transform the sedately impressive image of urchins running behind domestic cattle into flexing its arms in the spectre of international tourism  against the adrenaline rush found in luxurious escapades such as the Hwange national park. May a new Zimbabwe rise mightily well.