The days are filled with divine sunshine. The evenings are all about indulging in a brighter side of life and the nights are sashayed with party, grandeur and myriad colours. There are few places in the world that match the suave and panache of Dubai. In lighter vein, had Dubai been a movie, it would been a sureshot Friday release, cash ringing blockbuster. The city is famous for soaring skyscrapers and memorable imprints of top-notch modern infrastructure.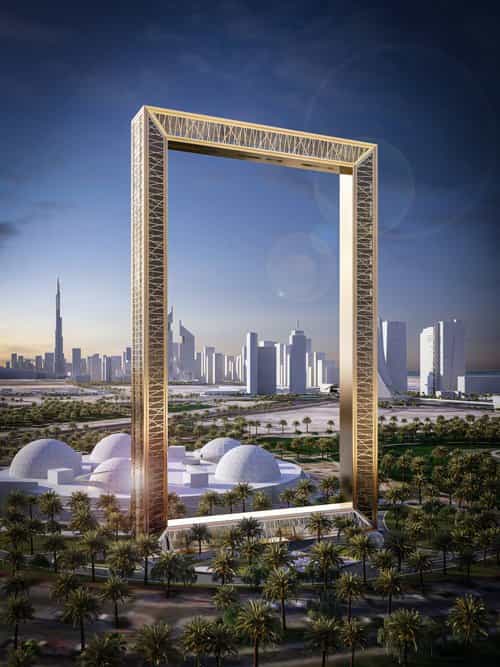 But this oasis in the middle of a desert is more than just lofty infrastructure and grandiose buildings that etch northward. Dubai is also home to some mind-numbing pieces of architecture and what can better than exploring one of the most famous pieces of modern architecture ever- the Dubai Frame. The visitors to Dubai will now have the pleasure of experiencing a sprawling structure from which to witness the emirate's emphatic skyline.
Also Read: What Do We Know About The Dubai Based World's New Tallest Hotel?
In case you are wondering what exactly is the Dubai Frame, then you needn't scratch heads in confusion anymore. The Dubai Frame is a giant piece of architecture that could be likened to a really gargantuan picture or photo frame. Don't get confused. Simply imagine a photo frame and think of it in a really huge size. The image your mind imprints is pretty much the contemporary stamp of Dubai's authority when it comes to making unforgettable modern structures that defy gravity and reach for the skies.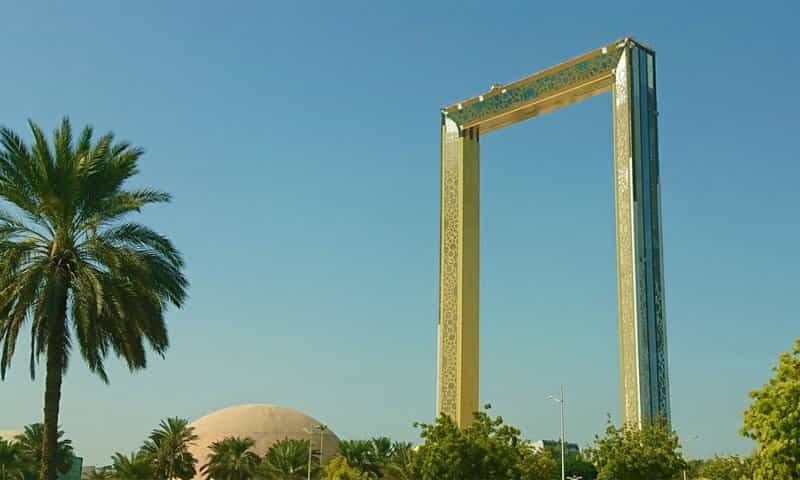 The Dubai Frame is a 150-meter tall, 93-meter-wide, gold plated observational tower and it is believed to be the world's largest tower frame structure. In a city that already boasts of the Burj Khalifa, the tallest structure in the world, the emergence of the Dubai Frame has emboldened the emirate's image as a connoisseur or scion of groundbreaking architectural delights. But the sheer imposing height and the magnanimous gold plating isn't the only delight about a structure that Dubai expects will catapult it further to the world's attention. At the base, there happens to a museum dedicated to Dubai's rise from a sleepy fishing village into being a global destination that has flexed its muscles where commerce, trade and corporate stand. So is the Dubai frame the emblematic structure that Dubai has always waited for? You are the one to decide.