In an age where there seems to be just no respite from terrorism and terror-related elements, it isn't everyday that one hears an extremist group undergo a slight change of heart. Exploding bombs, tense geopolitical crises, hostilities, political revolutions and, murders of hundreds and thousands of innocents! Much of the 21st century has been replete with such coloured unraveling that have made the planet only more somber than it ever was.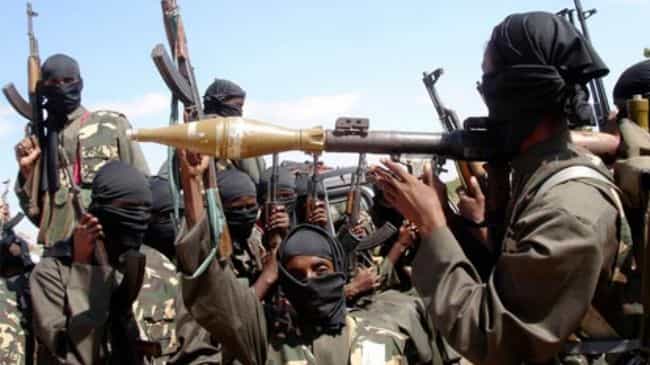 But recently a sort of welcoming news emanated from a leading Western African nation, that of Nigeria where for the better part of last decade, terrorist outfit Boko Haram has made the headlines for acts of sheer terror and profound morbidity. Against education, civil development and targeting both locals as well as foreigners, Boko Haram have inflicted a ghastly reign of terror over most of Nigeria. But in a rather bizarre albeit welcoming change of heart, Boko Haram did something that most would've never even dreamed of considering their knack of evil.
It appears that as many as 13 hostages that had been kidnapped by Boko Haram in the north-eastern region of Nigeria last year have been released to the Nigerian government. Often making women a target of their kidnappings, among the 13 detainees that have only just been handed over to the said government, there were 10 women who had been seized during an attack on a police convoy and 3 lecturers. This change of heart, whatever it might be, cannot be considered as a regular ploy by an outfit that has often undone innocent, harmless lives and plans to create an Islamic state in Africa.
Often, in cases where a peaceful resolution has been needed to end the unsavoury moves of Boko Haram, it is organisations like the revered International Committee of the Red Cross that've acted as a neutral intermediary and even in the case of the freeing of 13 hostages, it is believed that the ICRC were involved. That said, there are mounting concerns over the well-being of as many as 200 girls kidnapped from the town of Chibok in 2014. In nearly 4 years, no one has heard from any of the girls and their fate remains uncertain unless a major governmental intervention is carried out from Nigeria in a bid to coerce the terror outfit into handing back the kidnapped innocent.