In 2016, Afghanistan found its own Lionel Messi. No, wait, please, here's a catch. Kindly do not arrive at your own sense of judgement. It's not that the real Lionel Messi suddenly declare that he was an Afghan and not an Argentine. It's not that the famous footballer declared his plans on leaving Buenos Aires and settling down in Afghanistan.
Two and a half years ago, arguably the biggest fan of Lionel Messi finally got a chance to meet his real-life idol: the famous footballer himself.
The profoundly impactful meeting for the youngster took place in Qatar, but not before a famous picture of the young football fan appeared online wearing a T-shirt signed by the icon himself.
Now, what was interesting about that T-shirt that was worn by the little Messi fan was that it was actually a homemade garment. In fact, it had been made out of a plastic bag. This might have actually been one of the most profoundly impactful snapshots of that year.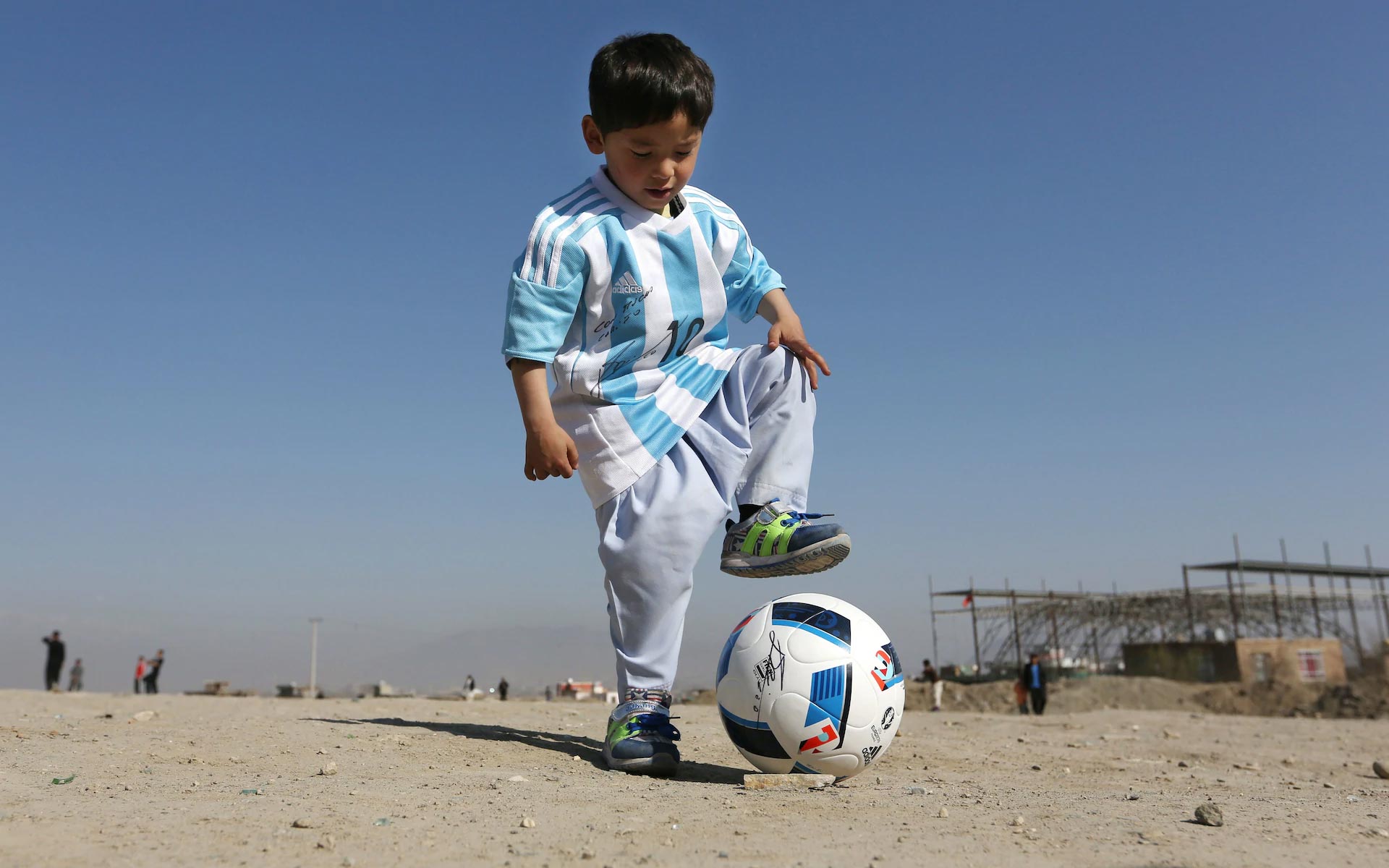 To come to think of it that a simple instance of a boy, not even ten, wearing a Messi T-shirt went viral can actually lurk up on you as something entirely random. But, in reality, it was anything but that. This simple and harmless instance sparked an online cult, attributed to the rise and rise of the little Messi fan who instantly became a household name for his unwavering devotion to an icon of our sport.
Having said that, this was in 2016. So what does one see in 2018?
Well, sad as it may sound, the little Messi- a harmless Afghan boy- has actually decided to leave the Central Asian country. Well, that isn't alone painfully surprising. In fact, if you cared enough to read further, then perhaps you'd be just as saddened as we were when we came across the news.
It turns out that Murtaza Ahmadi- the child responsible for the social media phenomenon called Little Messi- received dangerous threats in Afghanistan. And who do you think might have compelled this Little Messi fan to take such a drastic step? Truth be told, this might even sound shocking and heartbreaking. Apparently, the Taliban are after their lives,  the avid youngster's family shared.
Ever since they witnessed a rise in the number of threats to their immediate safety, the young boy's family decided, all at once, to move out. Afghan lives are, as it is, often subjected to sudden bouts of danger, unconditionally that they may be.
In the recent past, one has even lost a count of the number of times lives were lost and some were absolutely disturbed on account of a sudden bomb explosion that would go off in a random street or corner in say cities like a Kabul and others.
This massive fan of the Argentine footballer had been actually on the move since 2016. For a period of about 2 short years did his family seek a non-permanent refuge in Pakistan.
The family, threatened by the Taliban and constantly on the run had to return back to Afghanistan from Pakistan for the simple reason that they no more had any money required to stay elsewhere.
Reporting more on the matter was the BBC and they shared the following:
Murtaza was five years old when he wore a plastic-bag shirt in the white-and-blue colours of the Argentine national team, which Messi captains. It had the player's number 10 drawn on the front with a marker pen.
Suspecting that the young football enthusiast (Messi fan) might also become a Taliban target, it is believed that the kid's family was constantly on the move. Which family would've wanted its son to eventually grow into being a part of a notorious gang?
But at the end of all this, it ought to be said, due to the constant demonizing effect of one of the world's most dreaded terror outfits, something promising, something hopefull- with regards to Little Messi's possible future- was snatched away, don't you think?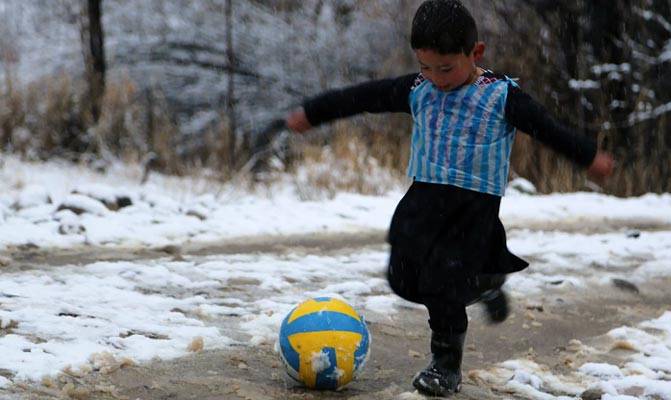 Here, you can read directly the extracts of BBC's report on the young Messi fan's disappearance:
Murtaza's family are part of the Shia-denominated Hazara ethnic group, which has been targeted by the Sunni Taliban.
The Ghazni area remains under state control, but it is considered to be of strategic importance in the conflict between the government and the Taliban.
The hard-line Islamic group launched a major assault on the area in August and renewed their efforts in November, forcing thousands of locals to flee. Hundreds of people – civilians, soldiers, and insurgents – were killed in the outbreak of violence.