It was a Sunday evening, I had a good afternoon's sleep and was casually going through my Facebook wall without even a pinch of knowledge about a recent trend that was flooding the social media.
There I saw #MeToo on someone's post and these were the only two words that I could see. Just like any other human, I forced my dusty weekend mind to come up with an explanation but as expected I couldn't. Tired from that 5-minutes of thinking process, I thought it was not worth the try and moved on with my so-called perfect life where all I had to wonder was what to do next.
However, as amusing as it might have felt to many of you, by Monday morning #MeToo was a hot-on-heels trend on social media and while forgeting about my Monday Blues, the writer inside me was on work to get to the core of this new trending '#'.
In between all this, the Harvey Weinstein Scandal completely went off my mind as I was too perplexed to digest the fire #MeToo was breathing on Facebook and Twitter.
Harvey Weinstein Scandal
For the unknown, Harvey Weinstein, the celebrated American film producer was accused of sexual harassment by a number of women who collectively might have outnumbered the female actors he has casted in his films.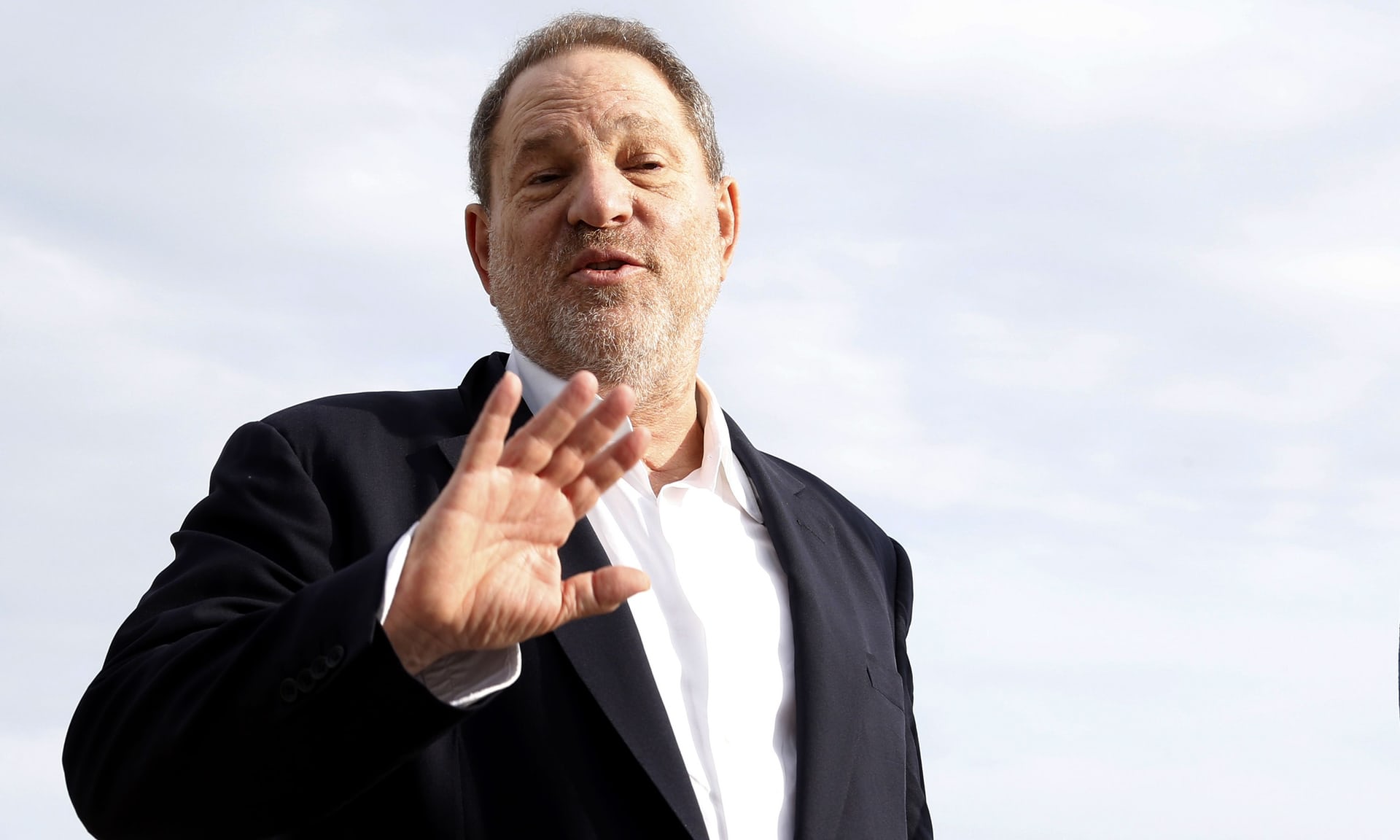 Substantial allegations of sexual misconduct by Harvey Weinstein were first reported in The New York Times on October 5, 2017 by journalists Jodi Kantor and Megan Twohey. The story accused the filmmaker of three decades of sexually harassing as well as paying eight settlements towards actresses and female Miramax as well as Weinstein Co. production's temps, assistants, and other employees.
After the articles were published in New York Times and New Yorker, many women from the entertainment industry made some allegations, which were already been heard inside closed doors, against Weinstein.
According to these reports, Harvey Weinstein would invite young actresses or models on the pretext of discussing their careers, and then demanded massages or sex from them.
After all this, the Harvey Weinstein Scandal has led to his firing from his own company, repudiation by his longtime friends and collaborators from the entertainment industry, his wife leaving, a transformation from power player to the subject of late-night talk-show jokes, and abandonment by the Democratic political leaders who coveted his endorsement, once.
That said, Harvey Weinstein's Scandal has been a relieving feeling for Lauren Sivan, who is one of the dozens to have come forward alleging that the once-celebrated mogul has been a serial sexual harasser as well as an abuser. And as many of you know, the creator of #MeToo.
If you've been sexually harassed or assaulted write 'me too' as a reply to this tweet. pic.twitter.com/k2oeCiUf9n

— Alyssa Milano (@Alyssa_Milano) October 15, 2017
This single tweet raised an issue that has been talked about many times in the past but still the kind of response it gathered had to do with the one particular weakness of our society and that is, not taking a stand and standing tall till the end.
With around 21K retweets, 41K likes and staggering 58K comments, #MeToo has become the veil, which the society is trying to tear apart in the first place, to raise hands online and to be counted as sexual assault as well as harassment victims.
— Lady Gaga (@ladygaga) October 15, 2017
https://twitter.com/evanrachelwood/status/919773308261867522
#metoo A manager on my first big tour as a backup singer. When I went to a lawyer he told me to suck it up bc the guy could do a lot for me.

— Sheryl Crow (@SherylCrow) October 16, 2017
https://twitter.com/RavenStephanie/status/920103756884086784
Though I was raped by a stranger who raped me at gunpoint after robbing the store, I was still asked by a female "friend" what I had worn

— Gabrielle Union (@itsgabrielleu) October 15, 2017
#MeToo What you learn is that it's not about surviving that night, the weeks and months after, the trauma can hit you again years later.

— Andrea Chalupa 🇺🇲 (@AndreaChalupa) October 16, 2017
When I was in college I stayed late at a bonfire and while I was pretending to sleep in the back of a truck, a guy I barely knew very…

— Kimbo says Black Lives Matter and you should too. (@KimboDiddleyDoo) October 16, 2017
…carefully undone my pants and put his hand down them. I was terrified and let him get what he wanted for about 30 seconds…

— Kimbo says Black Lives Matter and you should too. (@KimboDiddleyDoo) October 16, 2017
Then I pretended to stir and turned away from him. Nothing was ever said. This is my worst experience with assault and I never told anyone.

— Kimbo says Black Lives Matter and you should too. (@KimboDiddleyDoo) October 16, 2017
#MeToo What you learn is that it's not about surviving that night, the weeks and months after, the trauma can hit you again years later.

— Andrea Chalupa 🇺🇲 (@AndreaChalupa) October 16, 2017
#MeToo The amount of shame and shaming around sexual assault is terrible. I'm healed… praying tonight for all of those sharing. https://t.co/Zy3xHSRlPK

— Trillia Newbell (@trillianewbell) October 16, 2017
The 2nd time I was raped was my last yr of grad school. I never reported it, I just concealed my injuries & taught the next morning. #MeToo

— Miranda Yaver, PhD (@mirandayaver) October 16, 2017
#MeToo
More times than I can count. In the workplace. At school. On the street. In spaces I should have been able to feel safe.

— Megan Nobert (@megan_nobert) October 16, 2017
And I was blamed for it.
I was told not to talk about it.
I was told that it wasn't that bad.
I was told to get over it.

— Najwa Zebian (@najwazebian) October 16, 2017
What men should take from #metoo campaign is not that the women in their life need more protection, but that the men need re-education.

— Jolly Wil Redd 🇵🇷 (@wilredd) October 16, 2017
But, as surprising as it may sound, maybe because I am from the 'Male' world, as many might accuse, I still felt way too uncomfortable during my digging of the #MeToo trend.
I was finding it hard to understand the need of #MeToo and a question was constantly playing tug-of-war with my thoughts as to where were all these women before and shouldn't the welfare societies be held responsible to some extent as they have failed to help these women to break the barriers of inequality, religion as well as rights, all of which the several women welfare societies boast about fighting for?
It was great that they have finally spoken and the more such stories are shared, the better. And then I realized the cause of my mental torment.
It goes something like this. We've been there done that so many times before. People have shared their stories, raised their voice, join hands against the perpetrators and do we really need to leave ourselves aghast once again as the world has not changed even now?
How many times do people need to lay their traumatic experiences bare and live with a hope that this time people are finally going to care enough to take a step against it?
Again, the truth is that nothing will change for the better good unless the 'Male-factors' have consequences to fear before taking such monstrous steps.
By the end of it, I can now gladly say that after seeing the response to #MeToo, I was more than happy for the voices that got a platform but I still worry about the outcome of this campaign. With so many replies to #MeToo including stories of sexual harassment, how many voices will be heard? And won't there be some that will be left untouched because their victims went unheard?
Reminder that if a woman didn't post #MeToo, it doesn't mean she wasn't sexually assaulted or harassed. Survivors don't owe you their story.

— Alexis Benveniste (@apbenven) October 16, 2017
There are people who are ready to raise a voice but the lack of social understanding as well as strict laws have always forced them, especially women to take a step back. Otherwise, there would not have been the need of #MeToo existence, in the first place.
For the readers, I have some questions to leave them with,
Do you think #MeToo can make a difference?
Have you ever thought that every #MeToo is a slap in the face of the patriarchal society whose existence is questionable but every guy will be looked at with these glasses?
With 1 in every 3 women being harassed at their workplace, will the likes of #MeToo campaign suffice?
What about the thousands of others who would not use #MeToo for many reasons?
P.S Viral trends on social media are not new to this world but what #MeToo has highlighted the fact there numerous humans, irrespective of their caste, religion or gender that have been tormented both mentally and physically. And as humans, nobody has the right to do that but harassment, of any kind, still has been a part of this so-called 'modern day society'.
However, since #MeToo has triggered people to share their stories globally, we hope that this doesn't end up being just another trend that failed to deliver.