The mass exodus of hundreds and thousands of refugees who are fleeing their homes in the Middle East, looking for safe havens in Europe has dominated discussions since 2015. What was once a trend, has now become common news.
That Europe currently accounts for more than half of refugees who've left their homes in the ensuing chaos at Libya, Syria, Lebanon to begin again and start afresh is nothing new. Rather, it is a heart-warming proof of Europe's generosity of spirit to stand in for the troubled when other countries in the world are merely acting as silent spectators.
Their lives damaged, their houses blown, properties burned and turned to rubble- savagery and destruction were the only normality that those fleeing the Middle East had seen in last few years. In this regard, when a homeless family seeks a peaceful new abode- courtesy asylum- in many parts of Europe- there can be nothing more life-altering than the chance to find normality again.
Among many countries that have come to the rescue of refugees such as Greece, Cyprus, Italy, Finland, Norway, Romania, a country that has been mentioned- time and again- for the selflessness it has extended to the refugees and for placing conscience and empathy over indifference- is Germany.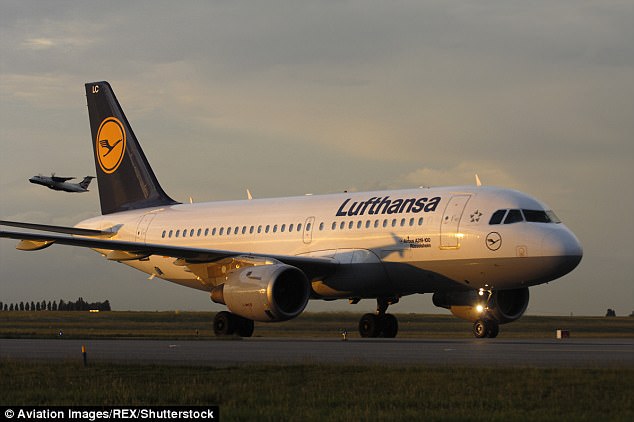 That said, recently, something so extraordinary transpired back in Germany that would melt the most iron-hearted when it comes to the question of refugees. But before that, a quick update on the current status in Angela-Merkel land. On the political spectrum, the German Far-Right has vehemently opposed the acceptance of refugees that are seeking in Germany, temporary and permanent asylum. Violent protests and demonstrations in Berlin, Munich, Stuttgart and elsewhere have seen common Deutschers joining in chorus in the rage against acceptance of refugees.
So, in this regard, the current notion of many individuals is to turn the back on the refugees. Recently, a Lufthansa flight that was to have carried hundreds of refugees, currently in Germany to Afghanistan- didn't take to the sky? Confused?
Here's what happened. German pilots came together and decided to cancel as many as 200 flights which were due to carry failed asylum seekers to their way back to Afghanistan. According to leading news outlet Deutsche Welt, nearly 85 proposed flights were meant to have transported back deported refugees in Lufthansa and its subsidiary Eurowings. But popular notions suggests that the flights didn't run at all owing to pilots being of the impression it wasn't safe to land at Afghanistan. Although, a reason could also be- although, there is no proof as of yet- that there may have been a confusion between the feeling of the German authorities and the airlines that remained conflicted on taking off for and landing at Afghanistan. While the authorities were of the view that some areas are safe to travel in Afghanistan, Lufthansa clearly didn't think so.