Liam Hannon is all of 10. He is sweet, kind and above anything else- a really young soul living in America. Usually, one doesn't expect big or kind and noble deeds from children as young as Liam, who is after all, merely a school-going boy.
But often, in life, the greatest of things come in small packages. Not great literation. Rather, a common saying. So Liam Hannon did something incredibly true to live up to this adage. Last year when his school underwent the usual summer break, instead of breaking window panes with mates playing baseball or going to the nearby mall to buy some gum, Liam Hannon did something exceedingly bright.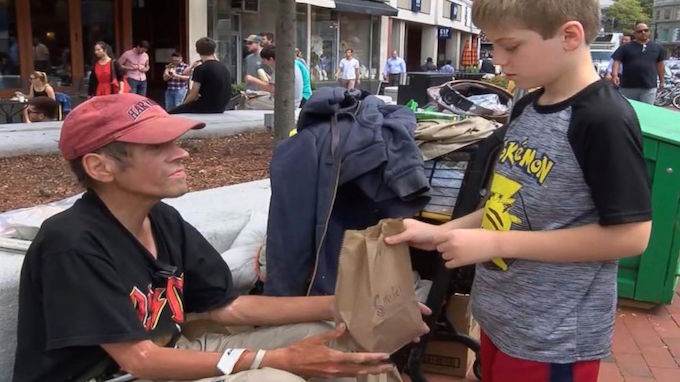 Above all- it is incredibly unexpected from a boy of his age. Instead of coaxing his dad to take him to some place for vacation, Liam asked if could make some bagged lunches and feed the homeless that were all around Cambridge.
Soon, what began as a random exercise by a tiny 10-year-old became a regular weekly feature that had utter purity at the heart of its objective. Liam Hannon would soon began the practice of handing out packed lunches for the homeless of Cambridge in an exercise appropriately titled, "Liam's Lunches of Love."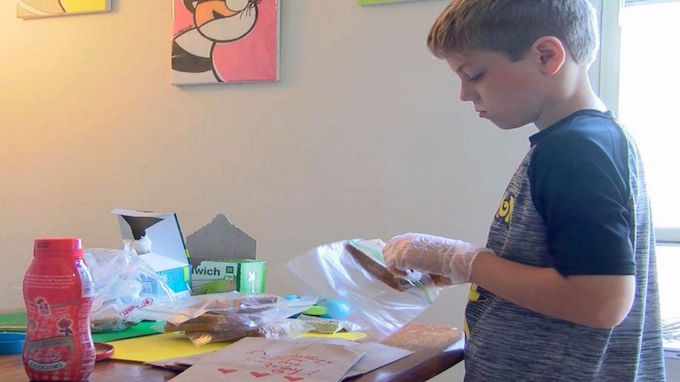 The young boy soon began handing out 20 lunches a week to feed the homeless. That is not all, the youngster confessed, "many of the people we help are actually very nice and could use just a little kindness in their lives." He would add, "it just feels nice to help."
One wonders while many boys and girls of his age are still too small or maybe naive to understand the importance of selflessness or even know the meaning of the term virtue, here a young kind-hearted spirit is doing his bit to attend to the plight of several homeless and hungry.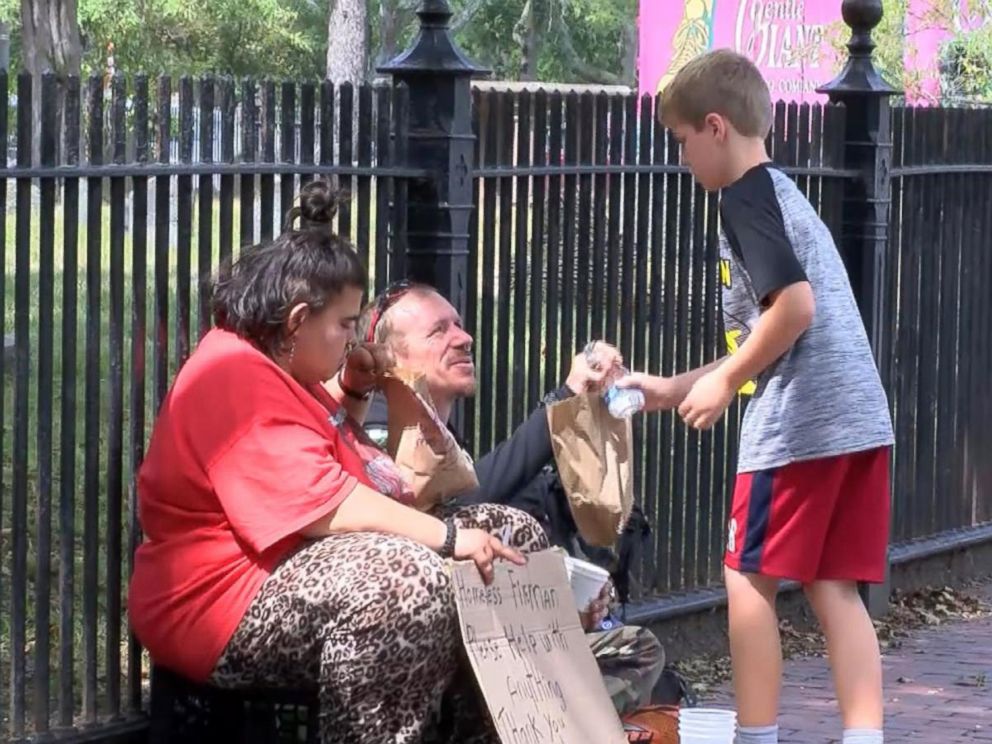 But after seeing how serious his son was about this noble little initiative, Liam's father started a GoFundMe page to raise funds to generate about 60 lunches a week. So far, together the father and son duo has handed around 300 lunches across Cambridge. All on their own. If this isn't remarkable indeed then imagine what will? One wonders, if people around the world would begin to think like the young Liam Hannon, then how much of a difference would one get to see in the world around. Isn't it?