Not too long ago, the world got to know about PepsiCo's idea of introducing chips for ladies that were designed to make a less crunch sound and come with fewer chips dust, and in a smaller packet to fit into a ladies' bag. The move was instantly called out as being sexist towards women and it tanked miserably among the consumers and people on social media. While there was nothing wrong in making a chip with the above factor, it was the creative pinpoint behind the idea that didn't sit right with the people. Indra Nooyi, the PepsiCo CEO, said that women don't like to come off as someone with dust chips on them or to eat loudly in the public, and that particular sentence caused the miss fire on the idea.
Nonetheless, another brand is now jumping on the bandwagon to contribute to the entire gender equality thing and hoping to not get caught in the same whirlpool. This time, it's none other than the world famous Scotch brand Johnnie Walker.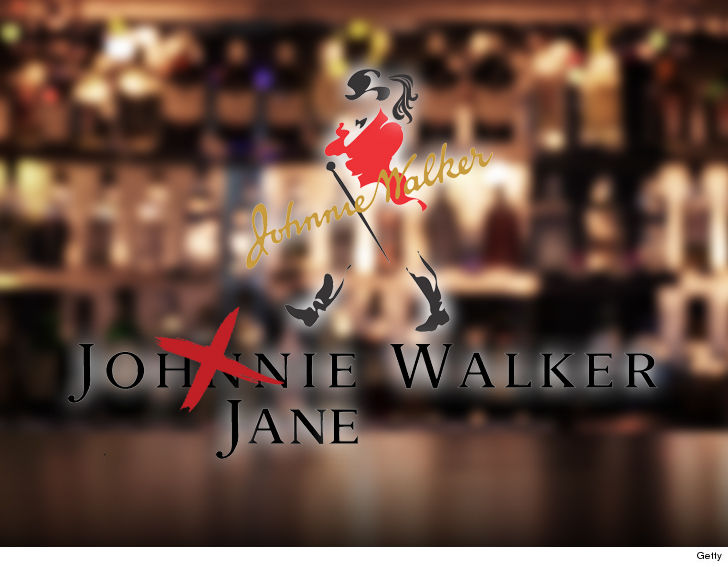 Spirits company Diageo is launching a U.S. limited edition of its Johnnie Walker Black Label scotch featuring a woman on the label, called Jane Walker. Brand owner Diageo Plc is hoping the move widens the appeal of the product while celebrating women, said Stephanie Jacoby, vice president of Johnnie Walker. "Scotch as a category is seen as particularly intimidating by women," Jacoby said in an interview. "It's a really exciting opportunity to invite women into the brand," as reported by The Time.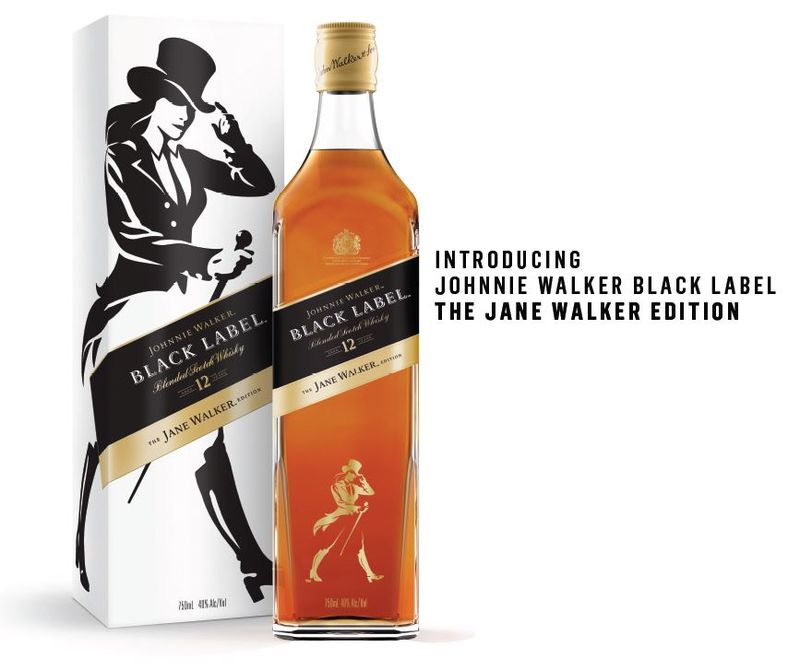 Not only logo change, the company, based in London, is also looking to increase a female representation internally. Its board will be 50 percent women in April, Jacoby said. The company also is calling on advertising agencies to put forward at least one female director as part of any work pitch.
However, much like everything in this world, even this campaign is receiving its fair share of jumbled reactions. While some are seeing it as something positive, others have come out to point that women don't want feminisation of brands, they want equality. Here are some of the reaction on the entire Jane Walker news.
https://twitter.com/rameshsrivats/status/968349332142542855
So what's next? Hershey Davidson motorcycles? I don't think women want a feminisation of brands. They just want equality. What do you think?

Diageo Introduces 'Jane Walker' Scotch in Bid to Attract Women https://t.co/98b4MahpXk

— Gurprriet Siingh (@JoyAndLife) February 26, 2018
Congrats to Jane Walker whiskey and her girlfriend, the Brawny paper towel woman!!!!! pic.twitter.com/qjw9b8I1xp

— Madison Malone Kircher (@4evrmalone) February 26, 2018
They finally made a version of Johnnie Walker that doesn't have that chemical that immediately attacks women's ovarieshttps://t.co/0SBX2W1LHB

— Jesse Singal (@jessesingal) February 26, 2018
What will Black Dog do now? https://t.co/WEf4xkZC4f

— परितोष शून्य (@paritoshZero) February 27, 2018
Seriously, Diageo? "Jane Walker," a Scotch for women? FFS, pic.twitter.com/Lys88Qlk0H

— josh rubin (@starbeer) February 26, 2018
Jane Walker
Wait for "Jackie" Daniels pic.twitter.com/kMLIMdjnWM

— Hon. Oworugambo (@oworugambo) February 27, 2018
To gender equality, another shot of whisk[e]y please bartender. Charaught! 😊https://t.co/ncFIy1Ch3A

— Meraldy (@meraldz) February 27, 2018
Jane Walker, really?

— Anxious and depressed 🌹🌱🌼🌾 (@SreePooh) February 27, 2018
Johnnie Walker is certainly not the only one who's trying feminisation of the brand and who is putting a female face on a traditionally male mascot of a brand. KFC, the fried-chicken chain run by Yum! Brands Inc. tapped country singer Reba McEntire in January to appear as Colonel Sanders in its latest marketing campaign.
https://www.youtube.com/watch?v=FwzoDS3zL_4
As for Jane Walker, the logo will appear on 2,50,000 bottles in the US in March, this year, that the people can get their hands on.
Jyotsna Amla