The Sahara Desert in Africa has always been taught and considered to be one of the hottest places in the world. A perfect destination for those who fancy a lot of heat waves and sand dunes, as their dream destination.
Yet, with a weird altercation in the climate change department and with the arrival of 2018, the Algerians living in the Sahara Desert found themselves waking up to a winter wonderland on Sunday, January 7, 2018. The orange sand dunes of Sahara Desert were covered under the 16 inches thick blanket of snow.
Crazy, right? However, there's something crazier ahead, this is not the first time when the Sahara Desert had a glorious meeting with snow.
This the third time in the last 40 years, since an event like this has ever taken place in the Sahara Desert. While the first one happened way back in 1979, Sahara desert experienced snow in 2016 too, which makes this year all the way more special.
This rare sight was captured by photographer Karim Bouchetata in his hometown of Aïn Séfra, where the snow lasted a few hours before melting away, at somewhere around 5 pm in the evening.
Check out the beautiful images over here: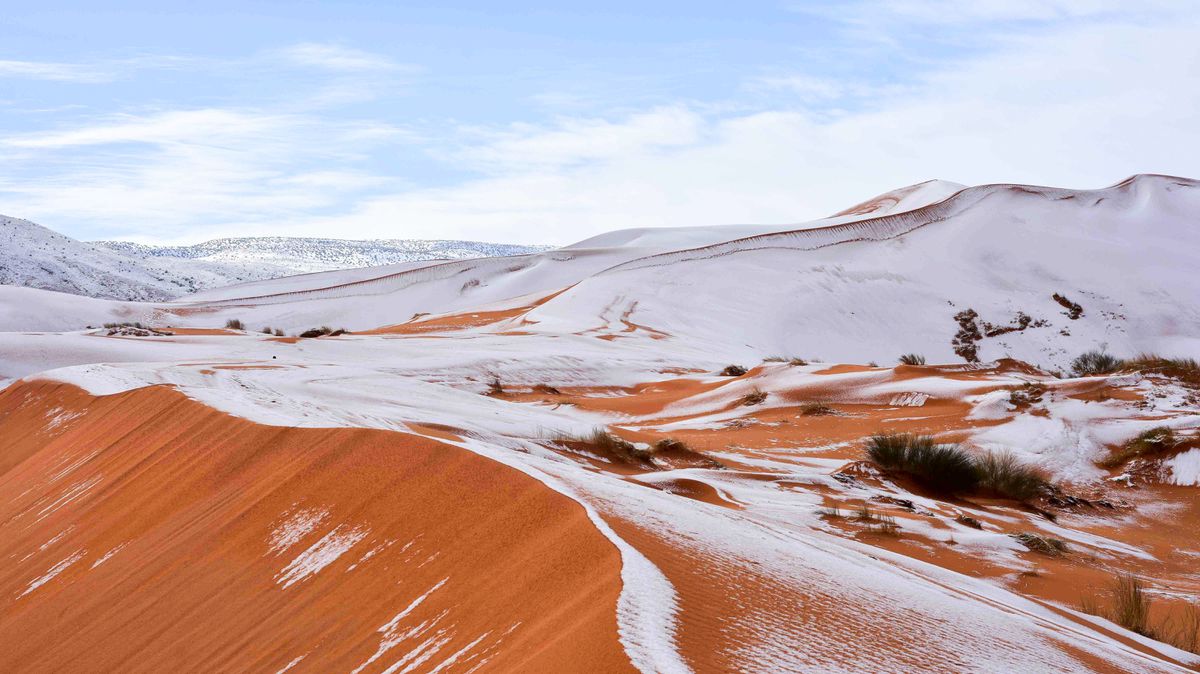 Meteorologist Ross Hull explained to Globalnews.ca that even though the occurrence of something like this at the Sahara Desert is rare, it's not unheard of due to the region's elevation and northern location.
Along with this, various scientists have found out that Africa and the Sahara Desert has not always been like the one that we know of today. Sahara was once filled with large lakes, vegetation, animals and human settlements, in a period, known as African Humid Period (lasting approximately 15,000 to 5,000 years ago). However, more than some 5,500 years ago the northern Africa moisture was suddenly cut off, ending the humid period. But in the coming decades and centuries, the Sahara Desert might become the fertile grassland it once was.
Jyotsna Amla