1. Islamic State Claims Responsibility For Terror Attack In Manchester Arena
The Islamic State has claimed responsibility for the terror attack in Manchester Arena. A suicide bomber, armed with an improvised explosive, detonated himself inside the Manchester Arena on Monday night. The attack left 22 dead and 59 injured, including children. Queen Elizabeth paid her tribute to the victims and said, "I know I speak for everyone in expressing my deepest sympathy to all who have been affected by this dreadful event and especially to the families and friends of those who have died or were injured." Many others are coming forward with their condolences.
UK police have arrested a 23-year-old man, in connection with the terror attack. The BBC reports that the man was arrested in Chorlton near Morrisons store by armed police, the arrest comes some 12 hours after the attack.
2. Delhi HC Told CBSE To Continue Grace Marks Policy For Class 12th Results.
Delhi High Court on Tuesday, directed the Central Board of Secondary Examinations to continue their moderation policy of giving away grace marks for this year. This came as a major relief to those who have given their exams this year. The decision was first taken by the CBSE after the 12th examinations ended, which gave some real nightmares to those who have already given their exams. A bench of acting chief justice Gita Mittal and Justice Pratibha M.Singh passed the interim order on a PIL filed by a parent and a lawyer contending that the policy should not be done away with this year, as decided by some states, since it would affect the students of Class 12, particularly in relation to those who have applied for admission abroad.
3. Maj. Gogoi Says, Took Step To Save Locals While Defending Himself.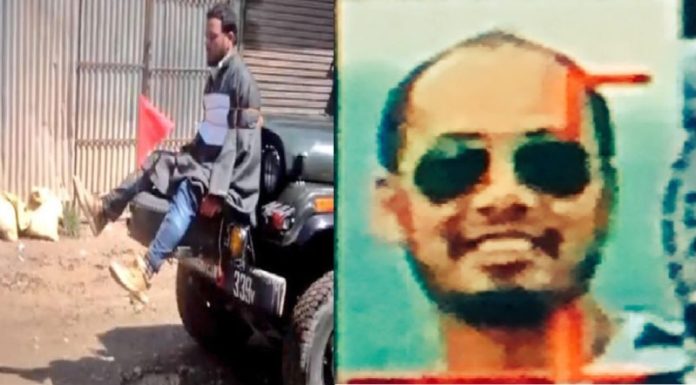 Even after the Indian Army Chief General Bipin Rawat gave a commendation certificate to Major Leetul Gogoi, who tied a man to the bonnet of his jeep to serve as a 'human shield', the Jammu and Kashmir Police has refused to repeal the First Information Report (FIR) against him. They will still be investigating the incident which sparked a major controversy in the country. In his defence, Maj. Gogoi said in a press briefing, "We went to a polling booth to check the security situation, and then some people started pelting stones at us. Then, the stone-pelters started throwing petrol bombs at us. I took that step just to save local people".
4. Defamation Case Against Seven Actors From Tamil Nadu Registered.
A defamation case has been registered against seven actors from Tamil Nadu, as they failed to appear in court in connection with a defamation case which is filed by an Ooty journalist. The case was registered after actors like Sathyaraj, Surya and many others gave disparaging speeches against the journalist in 2009. In 2009, a Tamil daily 'Dinamalar' carried a story on some actresses saying they are involved in prostitution along with their pictures. Following which the entire film artistes association came together and opposed this. As reported by ANI, various fiery speeches were given by some actors against the Journalist.
23rd May 2017
Jyotsna Amla