1. Indian-American Seema Verma Swears-in As CMS Head

Seema Verma, the US President Donald Trump's choice for Administrator of the Centers for Medicare and Medicaid Services (CMS), was sworn-in by U.S. Vice President Mike Pence, as she took the oath placing her hand on the holy Hindu text- Bhagavad Gita, in the presence of her family. Senator Richard Burr, Chairman of the Senate Select Committee on Intelligence said, "Ms Verma's knowledge and leadership skills will serve the American people well at CMS, the agency that touches the lives of millions every day. Ms Verma will play an important role as the administration work to repeal and replace Obamacare, and put in place new health care reforms that work for the American people".
2. Rape-accused ex-SP Leader Gayatri Prajapati Arrested In Lucknow

The absconding Samajwadi Party leader and ex-UP Minister accused of rape, Gayatri Prajapati, was arrested from Ashiana area in Lucknow by UP Police early on Wednesday morning. Prajapati is accused of raping a woman and attempting to rape her minor daughter. The UP minister had been on the run ever since an FIR was lodged against him on 17th February this year on a directive of the Supreme Court. Prajapati absconded on February 27 and evaded arrest for 17 days. All the six other people named by the police in the case have already been arrested. They include two of his close aides and a security guard. All the six other accused in the case, including Prajapati's sons, have already been arrested.
3. Security Forces Encounter Militants In Kashmir, One Injured

Two militants were killed and a policeman was reported injured on Wednesday as a gunfight raged between holed up militants and Indian security forces in Kupwara district Jammu and Kashmir. Police officials said that they started a search operation and cordoned off the Kalaroos area of the district after specific inputs about their presence. The encounter is still underway and all exit routes have been sealed. The gunfight comes just hours after Indian authorities suspended the bus service across the LOC for a week (between Jammu and Rawalkot) after the cross-border shelling in Poonch on Sunday.
4. Rajnath Singh Dismisses 'Money Power' Allegations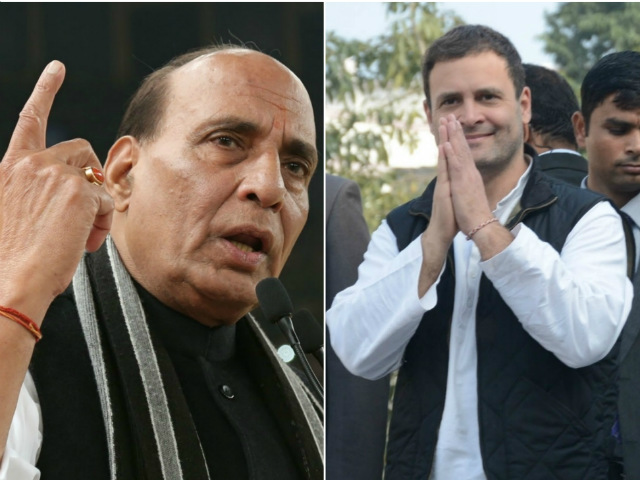 Union Home Minister Rajnath Singh dismissed the allegation put forth by Congress vice-president Rahul Gandhi, about Bharatiya Janata Party( BJP) using 'money power' in the recently concluded assembly elections. Gandhi took a jibe at BJP for polarizing voters and employing 'money power' in the assembly elections across five states. Rajnath Singh, while dismissing the allegations, said, "All these allegations (BJP using financial power) are baseless".
5. Pathankot Air Base On High-Alert Over Possible Terror Attack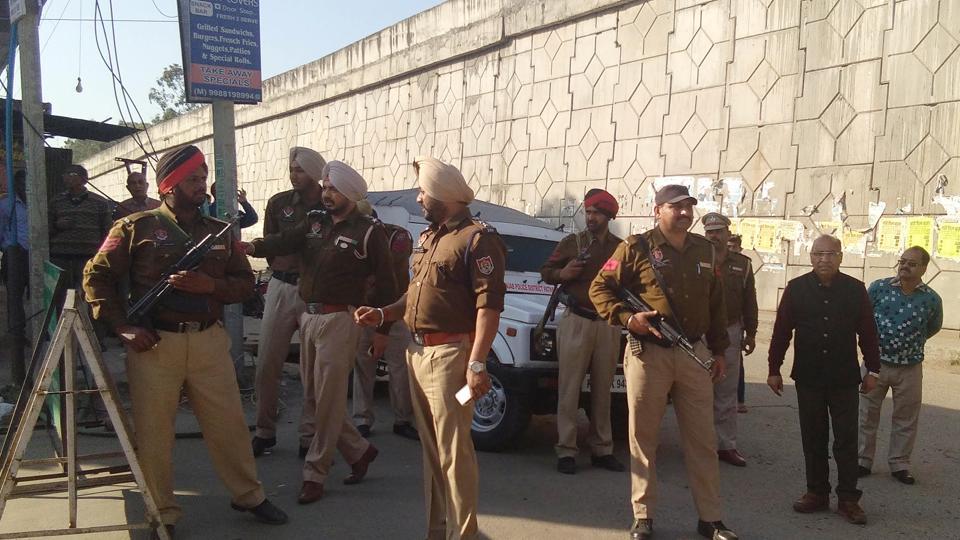 On Tuesday, The Indian Air Force base situated in Pathankot and the Mamoon cantonment area were put on high alert after the police received inputs about a possible terror attack. Almost 500 personnel are partaking a massive search operation around the base and all nearby villages.
6. Manipur Governor Invites BJP's Biren Singh To Form Government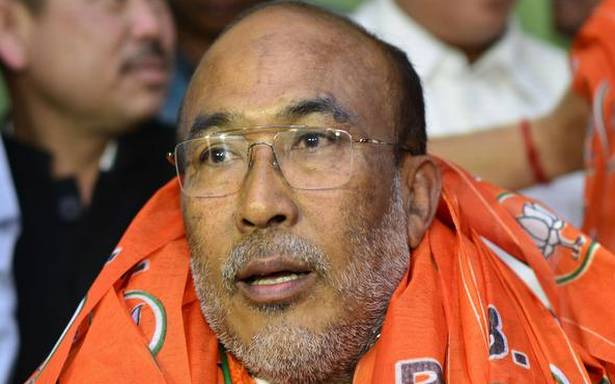 Manipur Governor Najma Heptulla invited the Bharatiya Janata Party (BJP) to form a government in the state on Tuesday. The swearing-in ceremony is scheduled on Wednesday at 1 pm. Former Congress leader and current BJP member, N Biren Singh is the saffron party's chief minister-designate for the state. However, the Congress had challenged BJP's claim with its own letter of support "on behalf" of the NPP (National People's Party) but the latter has dismissed as fake.
7. Market Opens With Small Gains, Rupee Continues To Rally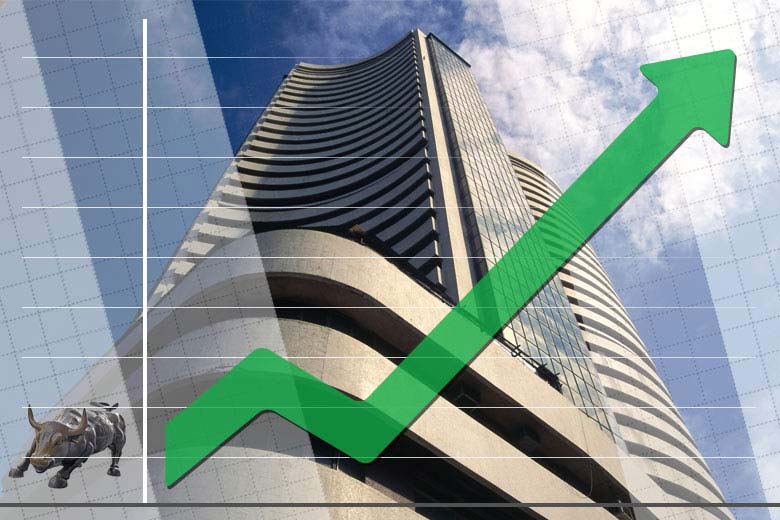 BSE's Benchmark Sensex gained 26.22 points due to continued foreign inflows amid the expected hike in US interest rates and traded above the 29000-mark at 29,468.85. NSE's Nifty, after touching the all time high of 9,087 yesterday, edged up by 3.40 points to 9,090.40 during the early trade on Wednesday. Indian Rupee, on the other hand, after touching 16-month high on higher expectations of bold reforms, rose further by 9 paise to 65.73 against the US Dollar.
15th March 2017
Rohan Jaitly