There isn't an awful lot that is known about Amy Young, clearly a New Yorker that has taken an entire city by surprise. So here's what we know and know well. Amy Young is a forthright and creative individual. The lady works as an art professor at New York's revered city college during the day.
But when she isn't lecturing on the history of graffiti, her choice of subject and area of expertise, Amy Young is occupied with a rather interesting project that has caught the nerve of the arguably the world's most talked-about nation.
Involved in an utterly-captivating art-making project of her own, the world is a canvass on which Amy Young lends new, vibrant colours of goodness and positive vibe. She isn't exactly a graffiti artist. She isn't someone who lurks upon and vandalizes empty New York walls.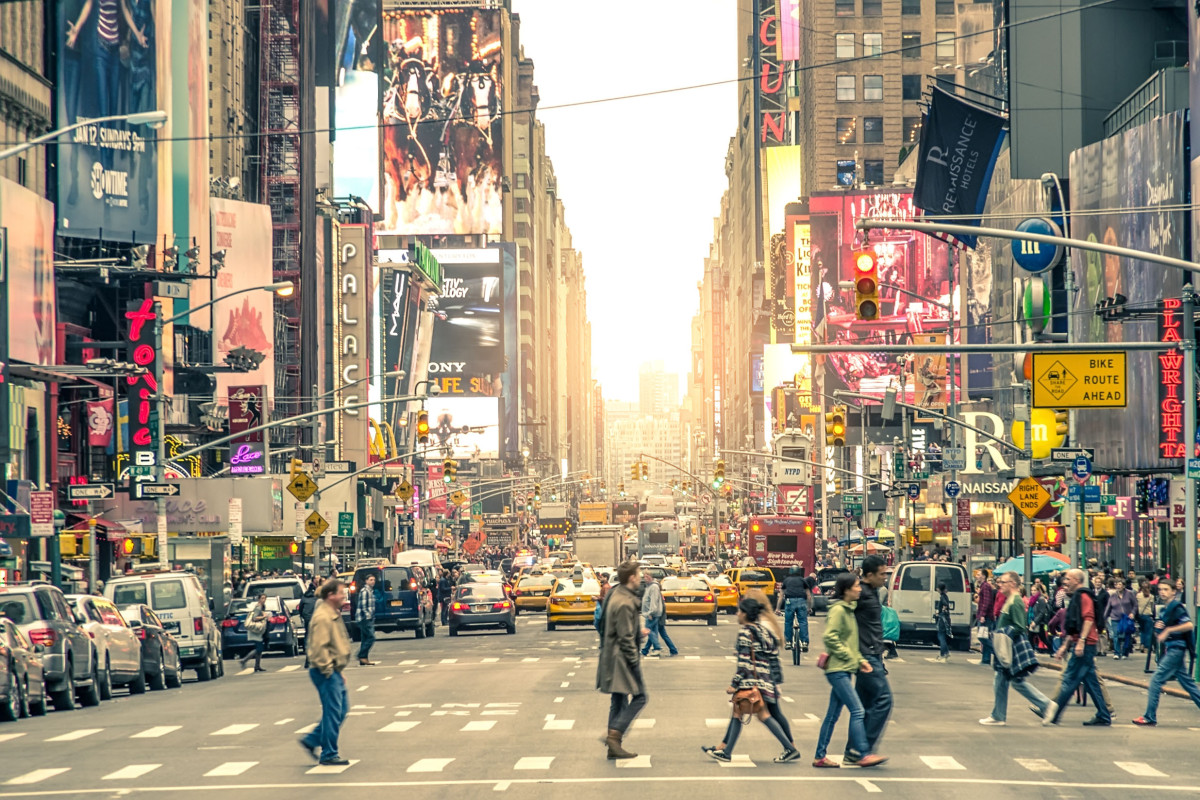 But what Amy Young does is nothing shy of lending to New York's eternal spirit of enterprise- unmatched colours of unique artistry. The world hasn't exactly known too many artists who specialise in creating thematic miniature works of art. But then, with talents like Amy Young- there will always be some noble spirit gifted with the knack of making miniature art works stand big in the minds of the common public. 
Amy makes 6 inch paper collages of vintage photos and seashells and often comes up with 4 inch figurines covered with yarn and glitter. That's about all, honestly. So it must be asked how did making something like that catapult Amy to the attention of New York in entirety?
Well, here's a simple answer. Amy's miniature workings aren't meant for her own use. She doesn't deck them inside the cosy confines of her Carroll Gardens residence. The artist tapes her creations at different nook and corners of the 'Big Apple', leaving them at divergent areas such as subway stations and the Grand Central Holiday Train Show. That is not all. The most fascinating element about Amy Young's art-work is that, her creations are left with a tape that bears her social media contact: @seemetellmenyc (her Insta handle that reads See Me Tell Me.)
This unique purpose-driven initiative was to enable 'discoverers' of Amy Young's work connect with the artist herself. When commoners- it could be a cyclist or a floorst, a New York upscale stockbroker or a doctor working in Manhattan- fumble upon these cute, tiny miniature works of art, they communicate with Amy using the inscription carrying her Instagram account.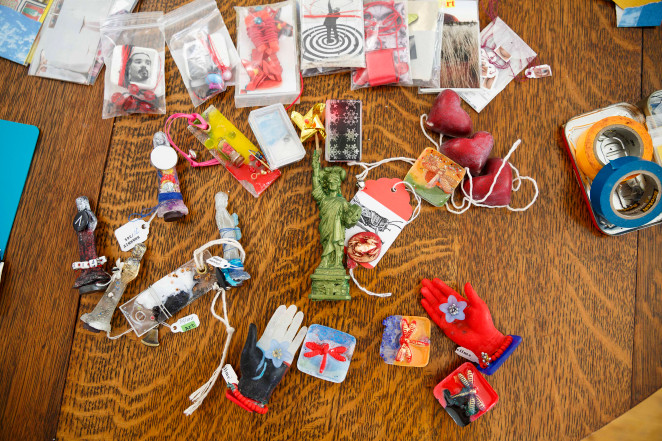 But that's not all. Interestingly, what began as a tiny arts project way back in 2011 has grown in both size and endeavour. Of late, Amy and her supporters came out with 1000 unique pieces, in addition to the 4500 she had made, that were actually 'planted' across the world. Those who are lucky to find these tiny gems replete with artistic vision often carry them back to their home countries. Once, a visitor from Japan carried one of Amy's renditions back from New York. Amy, not much of a talker actually and someone who hasn't yet given her age confesses to have come up with the idea when she was working at an art gallery in Manhattan.
So here's a question that many are debating? What could be possibly motivating Amy to invest such a sweet effort wherein she's practically leaving behind gifts bejewelled with sprawling creativity? While not a lot is known, maybe Amy Young's pure love for the arts could point to an answer.