Frida Kahlo, a woman who changed the way people perceived art and completely mastered Surrealism. As an artist born in 1907, she had a rather hard life to deal with. However, it was perseverance and will that made her more than just a woman who had to face a lot in her life, she became the woman who conquered her illness to become a global icon and is still considered to be one.
There would be very few people who don't know or have not heard or have not seen the face of Frida Kahlo. Even after some 60+ years since her departure from this earth, she's a cultural icon that everyone inspires from. You might never have come across her artwork or exhibitions or stories, however, most of us are familiar with Frida Kahlo's features and face. Its slight unibrow and moustache, its smooth black hair and full mouth, every one of us can take these features and paint Kahlo in our mind.
There are very few artists whose face is more known than their artwork, or even their name, and Kahlo is just one of those few artists.
People say that pain and tragedy sell the most, which might initially be the reason behind Frida's success, however, the talent took it to places that even she had never imagined. Kahlo once said that she'll paint herself, "because I am so often alone because I am the subject I know best." And, the words come to life with all of her artwork that takes one on the journey of her life which is had many ups and downs.
Frida's childhood Polio had damaged her right leg, however, it was the brutal accident that she gone through, at the age of 18, that completely left her down for the longest period of time. The accident left Kahlo with a broken spinal column, collarbones, ribs, and pelvis. Because of this particular accident, she had to underwent some 35 surgeries and even had to be cast for a long long time.
However, there's more to Kahlo than just her painful life and surrealist artwork. Frida Kahlo was an ultimate woman, she was all that our world doesn't want their women to be. She was smoked with a garland of beautiful flowers on her head. She said the biggest Fuck You to the world when she started painting and then fell for a man who was 2 decades older than him, even after knowing the complete truth about his infidelity. She was deep and vast and serious. She was light yet sardonic and considered her life to be an ultimate comedy while constantly being surrounded by mournings of her life.
While I was researching for her, I came across a 1933 article about – "Wife Of The Master Mural Painter Gleefully Dabbles In Works Of Art". The man whose wife they're talking about is Diego Rivera and the wife they have majorly focused on, is Frida Kahlo. Who would have thought that after some 60 years, Diego Rivera would just be limited to the Art world and the wife will rule over social culture?
Frida's story is not limited to just some articles and mouth of words, they have been sprawled across books and films and stories and passions and what not. Be it Hayden Herrera's influential biography in 1983 or the 2002 film that featured Salma Hayek, every one of these played a huge role in pushing Frida's life to the limelight, to modern culture.
Given this adherence to an ideal artistic temperament and biography, it's hardly surprising that Kahlo occupies such a comfortable niche in modern celebrity. Her most famous collector is Madonna; fashion designers claim her as their "muse"; the US postal service has put her on a stamp in order to show their "commitment to diversity"; Volvo has used her image in advertisements. And the National Portrait Gallery is currently showing not her work, but photographs of Kahlo herself. However, in the midst of all this, the pain has now escaped the glamour of her face and her artwork. People are replicating the ideals and ideas of Frida Kahlo while completely ignoring the life that she led and lived.
Her relationship with Diego Rivera gave her a lot of pain because of which, Frida once said that she had had two accidents in her life. While the first one was when she hit the tramp, the second was Diego Rivera.
She painted a lot, and while a major part of her paintings featured herself, it was just Rivera who got the opportunity to be in it somewhere. Be it because of love or immense heartbreak, in the last few years of Kahlo's life she extensively painted about the suffering and pain that she had dealt with.
Many say that Kahlo's painting honestly expressed the female form in a new way and so we dug deep into to get some of her vintage images she shows Kahlo through the lens of someone else's.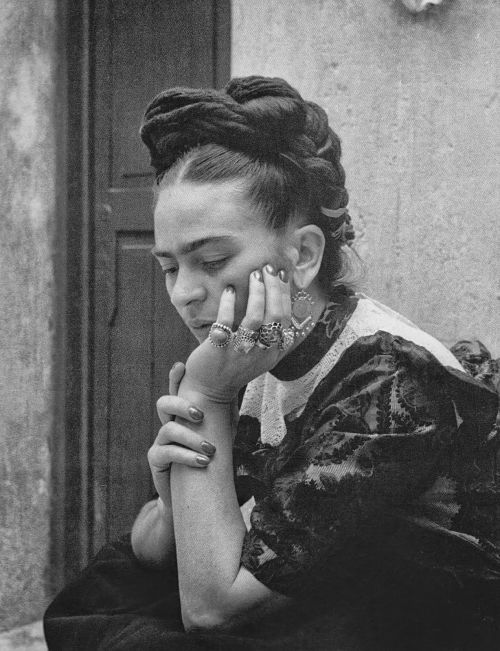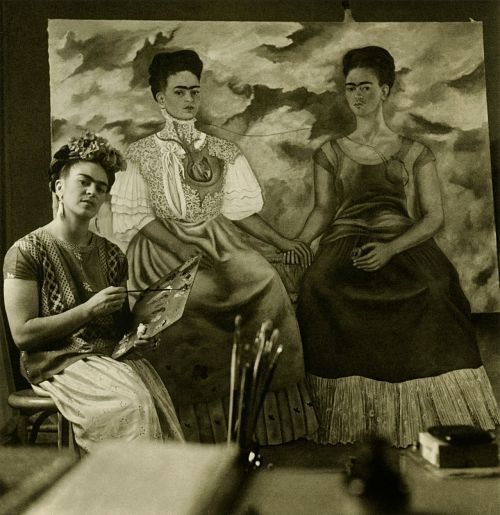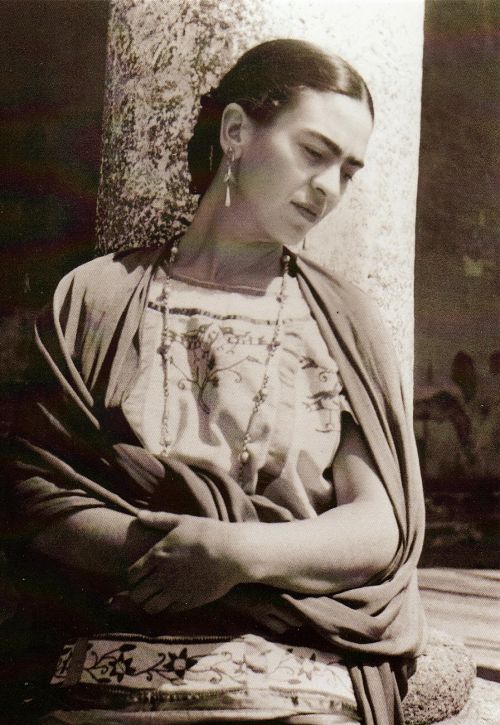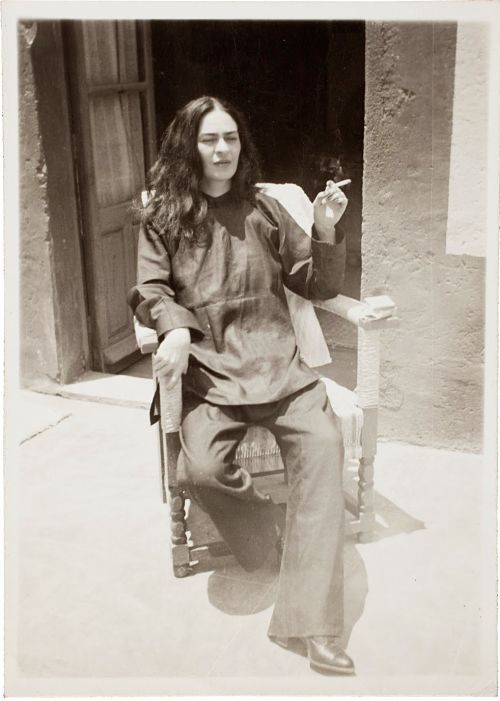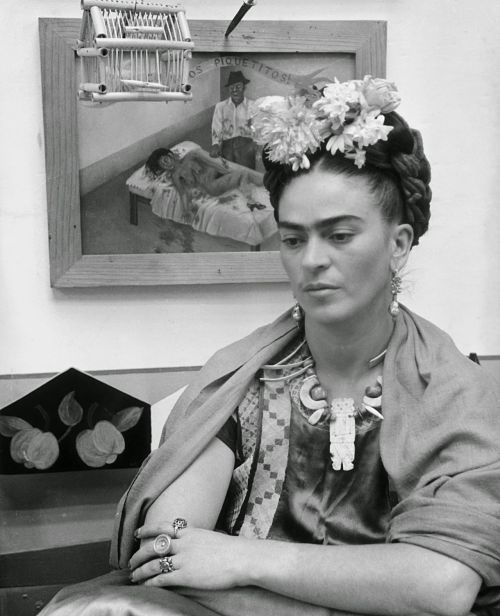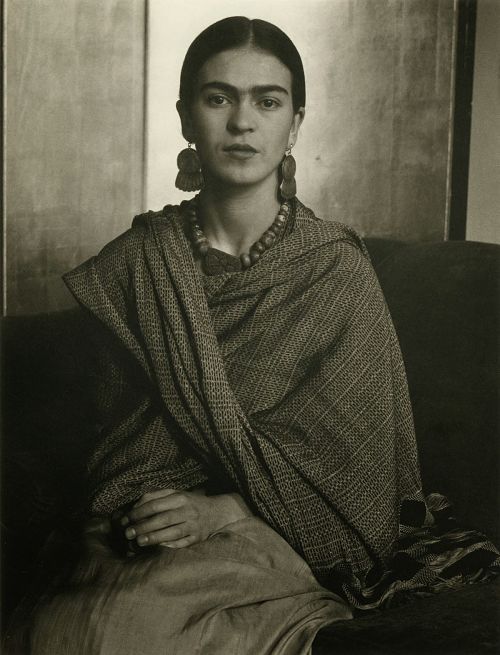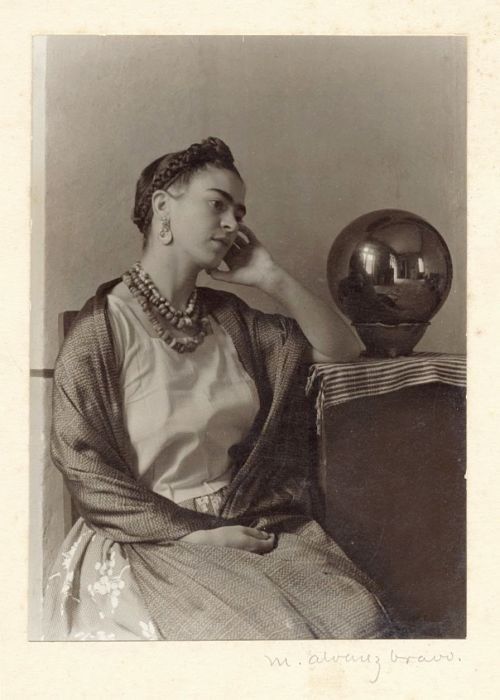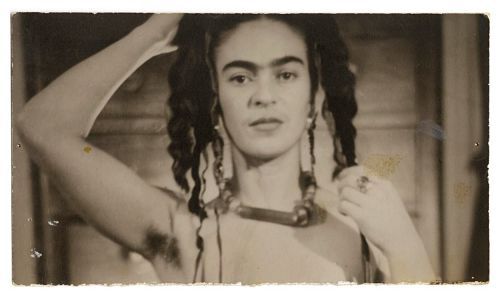 6th July 2017
Jyotsna Amla