1. Explosion at Ariana Grande Concert in Manchester, 19 Dead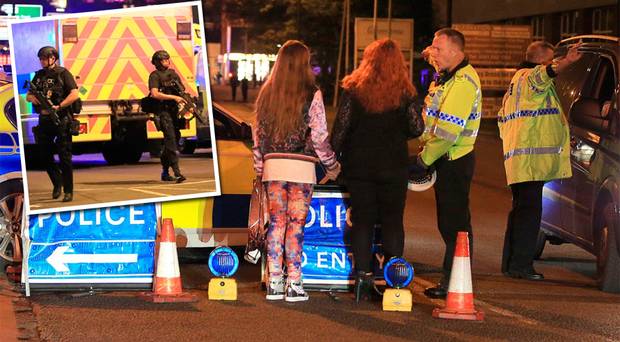 An explosion at singer Ariana Grande's concert in Manchester, UK, on Monday, left 19 dead and 50 others were reported injured. According to reports, the blast took place at around 10:30 pm outside the venue in a public space and a witness, Catherine Macfarlane, said that she felt a blast while she was leaving the arena. She also added that she heard people screaming and trying to escape. According to a statement by Great Manchester police, they are treating the explosion as a "terrorist incident" and are closely monitoring the situation.
Latest statement on incident at Manchester Arena @CCIanHopkins pic.twitter.com/GEABqAk5rr

— Greater Manchester Police (@gmpolice) May 23, 2017
Manchester Arena is Europe's largest indoor arena, having a capacity for 21,000 people. It is also popular for hosting huge concerts and sporting events. Ariana Grande, 23, after the attack, described herself as "broken" and tweeted:
broken.
from the bottom of my heart, i am so so sorry. i don't have words.

— Ariana Grande (@ArianaGrande) May 23, 2017
2. Army Officer Who Tied Youth To Jeep Gets Awarded by Indian Army

The Indian Army officer, who allegedly tied a Kashmiri youth to the jeep as a human shield in order to deter stone-pelters from targeting Army troops and election staff on 9th April, was given a commendation certificate by Indian Army chief General Bipin Rawat for his sustained efforts on counter-insurgency. On April 9, the Army jeep, with shawl worker Farooq Dar strapped to it, had driven through several villages in Srinagar during the by-elections in Kashmir. A note stating that 'this would be the face of every stone pelter' was pinned to his chest and the Army has been highly criticized for their act. On Sunday, veteran Bollywood actor and BJP lawmaker Paresh Rawal also made a reference to the incident and Tweeted:
https://twitter.com/SirPareshRawal/status/866345474722320388
Paresh Rawal is said to have reacted to reports by Pakistani media, claiming that Arundhati Roy had made remarks against Indian Army her recent visit to Srinagar while reports suggest that sources she has not been there in many years.
3. Paytm Payments Bank Launched, Offers 4% Interest Rate

Paytm Payments Bank has officially been launched after a delay of nearly one year and it is now the third payment bank in India after Airtel and India Post. It is offering 4% annual interest and cash back on deposits. Paytm Payments Bank is offering the lowest rate among the three as Airtel offers 7.3 per cent interest while India Post is giving 5.5 percent annually. The first branch would be opened in Noida and Payton plans to open 31 such branches as well as 3,000 customer service points in a year. The company said in a statement, "The first million customers to open accounts and have deposits of Rs 20,000 will get cash back of Rs 250 instantly. Accounts can be opened with a zero balance. All online transactions will be free of charge".
4. Massive Ammunition Stock Recovered From Terrorists Gunned Down in J&K's Naugam Sector

A huge stock of arms and ammunition was recovered from the four terrorists, who were gunned down by Indian Army in Jammu and Kashmir's Naugam sector on Saturday. The recoveries include AK47 rifles and ammo, UBGL grenades, GPS and wireless sets, hand grenades, Pakistani made medicine, dry fruits, binoculars, matrix sheets and wire cutters. Reports have suggested that the militants were from the Lashkar-e-Toiba outfit and were highly trained for carrying out a major Fidayeen attack somewhere in Kashmir. While foiling an infiltration bid by these terrorists, three soldiers lost their lives during the operation.
5. Market Opens in Red, Rupee Weakens Against US Dollar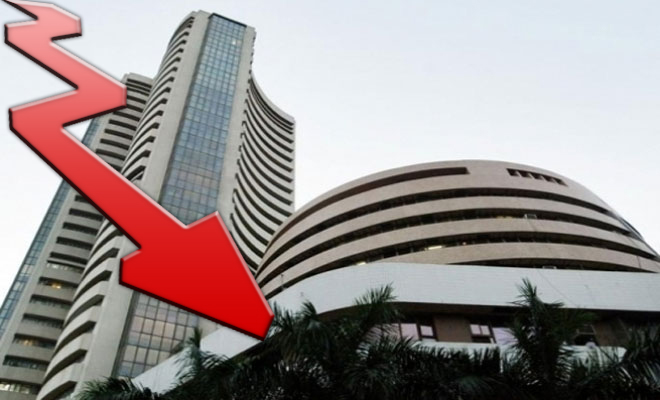 BSE's Benchmark Sensex lost 85.17 points during the early trade on Tuesday to quote 30,485.80 as investors opted for profit-booking after recent gains in the barometer amid mixed global cues. NSE's Nifty also lost 39,90 points and came below the 9400-mark at 9,398.35. Indian Rupee, on the other hand, weakened by 23 paise against the US Dollar due to fresh demand for the US currency from banks and importers. The greenback was valued at Rs 64.78 on Tuesday morning.