One of the most enigmatic countries in the whole wide world checkered with picturesque alleys, vintage valleys, thousands of lakes and glaciers and snow-peaked Alpine ranges, besides countless cuddly jersey cows and milk and chocolates! If the above was ever some multiple question asking the readers to tick what among the above is true for Switzerland, then perhaps the most basic answer would've been- all of the above!
Right?
Well, to an extent; for something else too is missing. The country described as being the most beautiful in the whole world, one that fervently features, and also unfailingly so, on countless travel itineraries has so many things going for it except one.
So what's that?
It's the criticism levelled at Switzerland that it continues to be, even to this day, very expensive. And perhaps it's this image, one that has stuck to the country like a lizard to the bedroom wall, that doesn't make for good reading.
Suggested Read: Switzerland Ready To Work On The Largest-Ever Solar Plant In The Alpine Region!
But while all of it is true, what one curiously wishes to decode- is the reason why that is. So essentially speaking, where every country has a peculiar question that defines it, for example- Why is India so colourful, why is Spain such a touristy attraction, or why is Germany apparently a cold country (speaking of emotions, sentiments), the prime question for Switzerland is the following:
Why is Switzerland, one of the majestic land-locked nations anywhere on the face of the world, so expensive and even to this day?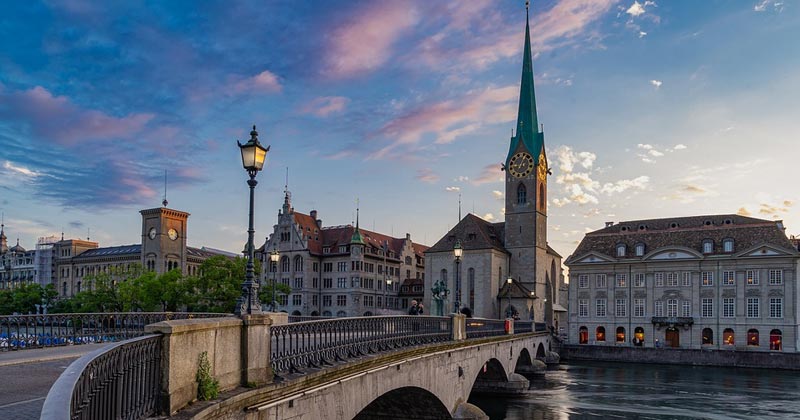 Here are the answers that "attempt" to explain why that is. These are excerpts taken from an online publication called Le News:
Theories that help to explain Switzerland's high prices include, import restrictions and tariffs on products in protected industries like agriculture, high Swiss operating costs, anticompetitive deals struck by international companies that impose higher prices on Swiss retailers and prevent local retailers sourcing their goods abroad, and a lack of domestic competition.
A lack of retail competition is a significant problem in Switzerland in some sectors. The main two Swiss supermarket brands have been allowed to buy up businesses in adjacent areas, for example Fust (Coop), Interdiscount (Coop), Jumbo (Coop), Denner (Migros), Obi (Migros), SportXX (Migros), reducing retail competition further. According to Statista, Switzerland's two big retailers accounted for more than 80% of the Swiss retail market in 2018. And while the entry of low cost supermarkets from abroad, most notably Aldi (5%) and Lidl (3%), has added some degree of competition to Switzerland's grocery market, Migros and Coop have the advantage of a lock on many of the best retail locations.
That being said, what doesn't change and won't most certainly, is the magnetic charm that the country known for its penchant for food and sophisticated culture holds. Even as it is expensive and may remain that way, it will not change the flooding of tourists who will keep visiting this "paradise on earth," in a bid to find their inner peace and plunge in stunning atmospherics that are as eye-pleasing as they are magnificent to behold.
What do you think?