The rate of the economic recovery of Germany is pretty slow at the moment and this, precisely, is hurting the cause of a country that's considered the strongman of Europe. It's a country, that you must remember is the strongest economy in all of Europe, not merely in Western Europe. It's a country that has, in the course, of the past several years become the doyen of the automobile industry despite being carpet bombed almost in entirety in the wake of the end of the Second World War.
Today, interestingly, Germany is looked up to as being a messiah of sorts in spheres that are even beyond the realm of the automobile industry whose leading players, around the world, are prominently German- whether one thinks of an Audi, BMW, Mercedes, Porche and Volkswagen, the latter being the world's highest-selling car.
Yet, one has to get to the bottom of the mystery. Why is the economy of Germany troubled at this time and while none of us have the bandwidth or capacity, whatever you might want to call it, to sit down Mr. Peter Altmaier, the incumbent minister of economic affairs and energy, we can still seek expert excerpts from the world media to address the arresting development.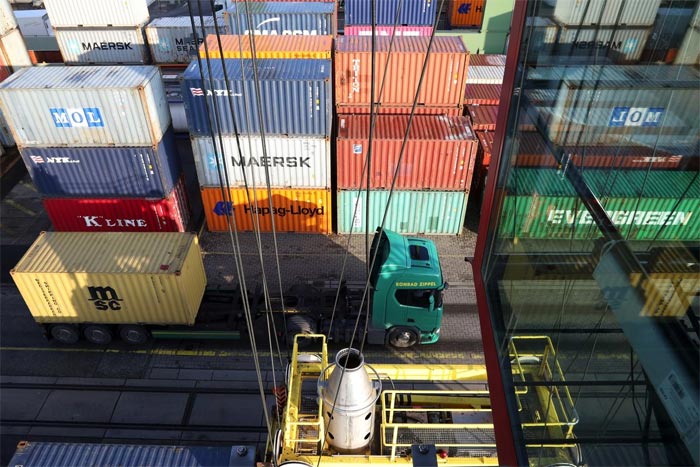 Let us read what expert publications dealing with the realm of economics and commerce, such as Bloomberg have to say:
The speed of Germany's recovery is being put at risk as companies in the manufacturing powerhouse report shortages of materials ranging from memory chips to lower-tech parts and even basics such as wooden pallets.
Pandemic jolts everywhere are throttling even an economy with a brand built on efficiency and a reputation for precision and durability. The supply problems are wreaking havoc on companies from Siemens to BMW, and they could persist into next year or even longer.
Not clear, yet?
No worries, here's more:
In my career we haven't had a situation with so many commodities being scarce at the same time, and I've been dealing with the same materials since 1996," said Thomas Nuernberger, managing director of sales at Mulfingen, Germany-based EBM Papst, a maker of industrial fans. "This is the most difficult situation in the global supply chain I've witnessed."
Germany is enduring the squeeze in other ways too: imported inflation there surged to 15% in August, fueling a surge in overall consumer price growth in the euro region that was the fastest in a decade, according to data released Tuesday.