Things are constantly evolving in Finland and at great pace. Usually when one hears about Finland then immediately the mind throws up a distinct array of rich images, all to do with travel, motorsports, lifestyle and well, relaxation. You are reminded of the Finnish penchant for enjoying life whilst fishing and inside the sauna. Finland has many lakes and saunas than many other European nations put together. So what is Finland's new achievement, something that's generating a worldwide response?
It appears that Finland's new achievement has more to do with animals than anything remotely associated with its growing start-up culture or sauna-life.
Finland has only recently been named as the world's number 1 wildlife destination. The prestigious rating has been extended to the Nordic nation by True Luxury Travel's Global Wildlife Travel Index. And Finland's new achievement confirms the fact that it has beaten as many as 106 distinct destinations owing to various factors that have catapulted it to a mesmerizing rank:
1) The fact that Finland's natural topography possesses high levels of environment sustainability is a great advantage to suit all life-forms.
2) Finland is abundantly rich in several unique and varied diversity of species
3) Last but not in the least, the fact that Finland always pushes the agenda for conservation efforts for the wildlife coupled with the advantage of being blessed with natural landscapes.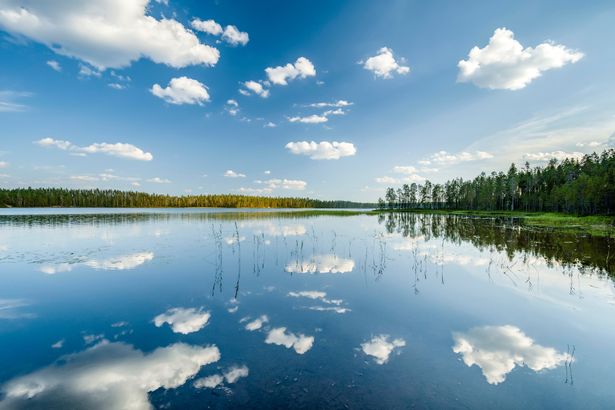 A combination of all of the above has elevated Finland to the prestigious stature of being the world's most renowned destination for wildlife travel, something that always attracts the attention of those fuelled by a spirit to engage in adventure.
But the above told, one has got to understand just what breeds of animals does the country have to have found itself being crowned with an esteemed distinction?
Well, the Kimi Raikkonen-country is a rich homeland to a wide variety of wild animals, some of which include- bears, lynx, wolves, elks as well as wolverines. Finland's Lakeland district is a hotshot destination particularly for those who are besotted with the idea of spotting brown bears.
Moreover, the fact that Finland is home to so many national parks also makes it an attractive destination for the adventure-bound foreign visitors. Perhaps it's about time that one highlights a central facet that governs the key touristic inclination toward the famous Northern European country.
The nation is actually home to 40 distinct national parks.
Leading English publication, The Mirror, highlighted some interesting pointers that make Finland a colorful hotstop for those bitten by the travel bug.
Highlights include the Nuuksio National Park, Koli National Park and Hossa National Park, all of which look like something out of a storybook with their lush green forests and crystal-clear lakes.
(According to the Global Wildlife Travel Index, forest areas cover over 68 per cent of the country's land). And if you thought that at most, there's only an abundance of wildlife in the country that excels in Ice-Hockey and Rallying, then think again!
If anyone is interested in covering something uniquely historical in nature, then few things can be better than one heading to the High Coast / Kvarken Archipelago, which is the country's only natural UNESCO World Heritage Site. Whether one's a fan of mountain climbing, hiking, camping in the wild and even Kayaking, then Finland has pretty much everything for everyone.