It might be one of the most beautiful countries in the whole wide world, one that perhaps makes it to the must-do list of every intrepid traveler. With its enchanting snow-capped mountains, majestic lakes, surreal landscape and pristine green lands, Switzerland, also identified as the land of melting chocolates, has captured imagination and inspired travel itineraries for decades put together. It's also been among the preferred destinations for several movies, regardless of them being Bollywood entertainers of Hollywood capers. But none of that defies the fact that the country has not faced it own share of problems.
Much of the last year with the coming of the pandemic that continues, to this date, to trouble the planet proved to be dangerous for the hospitality and restaurant industry in the country that often grips our imagination.
So what exactly happened in the landlocked central European wonderland? Well, if reports are to be believed then there were several job losses in Switzerland, especially pertaining to the restaurant and hospitality industry.
One or two restaurants shutting down or even a mega hotel shutting shop is still bearable but the fact that there occurred several job losses in Switzerland-bound restaurants and hotels is news that is akin to consuming a bitter pill.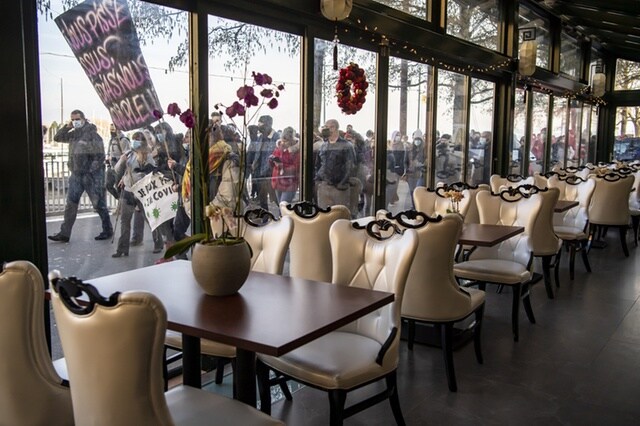 In the year 2020 alone, no fewer than 40,000 hotel and restaurant jobs were lost with many rendered simply jobless. It's could very well have been a situation where some loyalists who were with a restaurant or a hotel for a decade or perhaps more than a decade and then comes one fine day when someone is asked to leave and fend for herself or himself.
In a world where there's plenty of trauma anyways and where several things that make us sad, perhaps losing out on a job, especially if one was performing to the hilt can leave one absolutely heartbroken.
But it appears that at the heart of a truly sorry tale with there being massive job losses in Switzerland, it were the restaurants that relied on business travel that were hit the severest. This is simply down to the fact that all businesses were simply shut and there hardly was any significant economic activity in 2020, the pandemic-marred year.
At the same time, it must be duly considered that the number of job losses in Switzerland pertaining to the restaurant and hotel industry does not include the impact one still feels in 2021. Not even a third or fourth of the world, it could be said, has been able to come on top with the battle against the COVID pandemic, this is when there's no dearth of vaccines in prominent countries.
Moreover, here's some information with regards to the severe job losses in Switzerland as published in Le News:
Casimir Platzer, president of GastroSuisse, told newspapers in German-speaking Switzerland, that an additional 10,000 jobs have been lost in the sector since the end of 2020. If correct, 50,000 Swiss hotel and restaurant jobs might have been wiped out by the crisis.
Also Read: How Much Does An Average European Save Each Year? And Who Leads Them All?
According to Platzer, GastroSuisse had expected the total total amount paid in salaries to have fallen by 10% to 15%, which is in line with this level of job loss.
All of that said, perhaps it suffices to state that Europe, quite like India has seen much better days in the past as it continues to battle the pandemic.