No beer, no Pizza, no world cuisine and nothing extraordinary to be honest in Belgium for another month that would convince one to give the taste buds some exercise. In fact, no stepping out to any bar or restaurant at night, to be precise. So is there any relief to this? Well, not for another month at least.
So this is where Belgium stands at the moment given the current spike in infections, not just a reality in the land of Herge's Tintin but also for several countries, that include- France, Germany, The Netherlands, and Czech Republic, just to make matters clear.
In fact, at a time where a better part of the world has already commenced normal life, it does not help to note that the Coronavirus threat hasn't really subsided. On the contrary, there's Israel that has imposed a second national lockdown, and it's nearly been a month.
That being told, not only bars and pubs but mainstream or small-sized restaurants are going to be in a state of total lockdown in Belgium, starting from the midnight and until 5 A.M. The same is going to be in order from October 19, which is well, only a few hours away. And the tight impositions (or restrictions) are going to be in place until at least four weeks.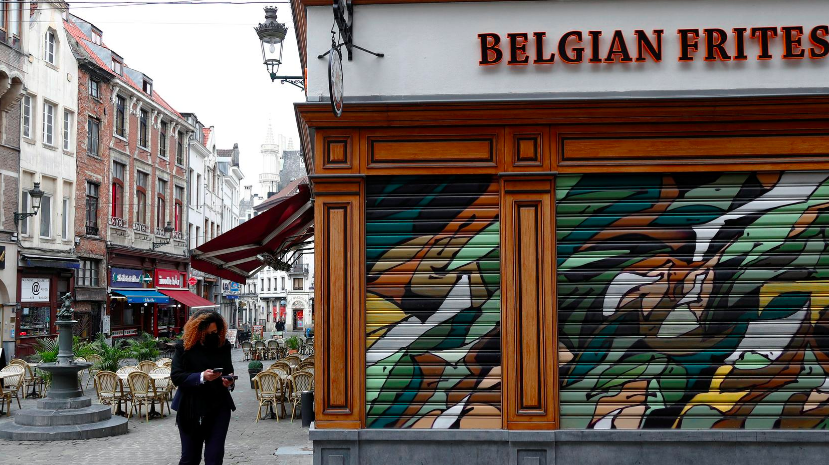 It is reported that Belgium followed into the footsteps of The Netherlands. The country of 11 million people still searches for the flattening of the curve. But when will that happen? Not a lot is sure about the state of affairs since it's not entirely clear when the restaurants and bars might come back to a state of normal functioning given that what awaits after the four-week period is a review.
Should things get better, then maybe things might return to normal but of that there's no certainty. Having said that, what are the other strong measures that are being taken by Belgium at the moment?
Here's what a Reuters report had to say:
This virus is affecting our country in a very hard way," Belgian Prime Minister Alexander De Croo told a news conference, after a five-hour meeting. "The coming weeks will be very difficult but we must take those measures to avoid the worse."
The measures also include reducing to just one the number of people Belgians can see at close proximity outside their homes and enforcing work from home for most employees. Selling alcohol will be forbidden after 8 p.m.
That being told, The Netherlands, only a little over 221 kms from the land of Jean Claude Van Damme, had done the exact same step with regards to bars and restaurants given the rising rate of infections. And actually, even France, in that regard.
That being said, how far can Belgium go to return to familiar ways with a spring in its step?
Also Read: Tesla's Gigafactory In Germany Makes Headlines For Unpaid Water Bills!
Here's what's important to know. While France made a move to impose nighttime curfew, it was The Netherlands that actually shut its bars and restaurants on October 13.
Here's hoping that Europe, the beating heart of the world and a truly enigmatic place returns to normalcy sooner than later.