If you thought that the German automobile landscape- a game-changer for the rest of the world and a beacon of priceless landmarks for the country- was the only element stifled in a state of economic crisis, then think again.
Where it stands presently, it suffices to suggest that Germany's forests are in a state of crisis as well!
But that said, one wonders and can't help but ask what is Angela Merkel planning to do about it now that Germany's forests are in a state of crisis? But first up, just a thought!
Spare a thought for a great nation that enterprisingly houses among the most vastly understated and if it must be said, underrated forest reserves of all time- the Black Forest?
A few hours back, a leading English media (print daily) highlighted the true plight of the crisis-plagued German forests by suggesting that Chancellor Angela Merkel has committed a huge sum of approximately €500m to revitalize the German forests.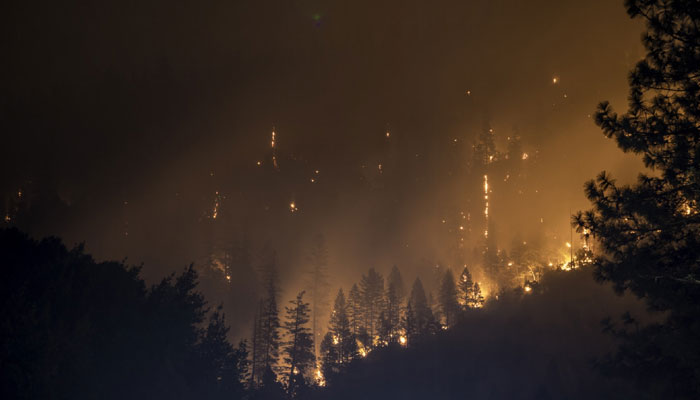 But no amount of adjective-fuelled, passionate discourses meant toward attention-garnering can truly explain the length of Germany's great bane- the fact that Germany's forests are in a state of crisis- until and unless one truly examines the concern that's staring Merkel-land right in the eye!
Here is a matter of fact.
Over the course of the past several years, a time where climate change has increasingly risen as becoming a dominant threat challenging the world from its position of relative obscurity, Germany's been facing the wrath of nature in more ways than one can possibly stomach.
Several ecological disruptions and imbalances caused out of storms, droughts, and forest fires have collectively taken a grandiose toll on parts of the German forestland, an area that fundamentally stretches upto a gargantuan size of 11.4 million hectares.
In fact, just why the forests play such a crucial role in defining Germany's topology is the fact that nearly a third of the country is covered by its famous forest lands.
But things have worsened to a level where one could say that even a boisterously large sum of half a billion euros may not be enough to revitalize Germany's forests!
It is believed that the total amount of forest damage that the country has incurred over the recent years is equivalent to the size of 250,000 football fields.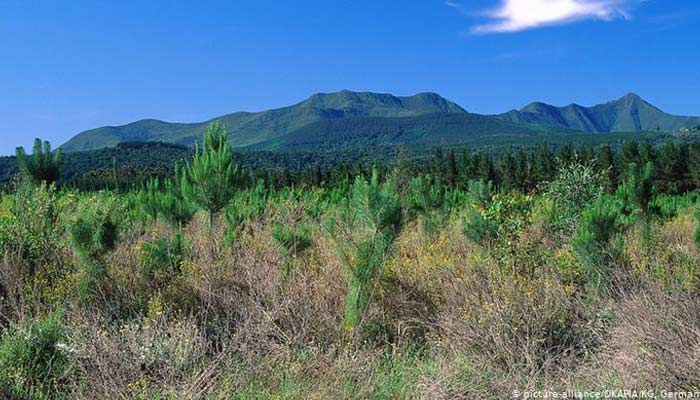 Did anyone see such a feisty dampener coming? In fact, so sudden and lengthy has been the state of German forest damage that a few hours back, an emergency meeting was called down in Berlin in order to take cognizance of the situation and suggest immediate relief measures.
In relation to the above, famous English (Print and Digital Daily) The Guardian happened to share some key-notes:
Every missing tree is a missing comrade-in-arms against climate change," agriculture minister Julia Klöckner said ahead of the gathering of around 170 organisations representing both environmental groups and industry. "Whatever we don't reforest today, our grandchildren will, of course, miss."
In the face of the numerous challenges, Germany's federal government has announced making available €547mover the next four years to remove dead trees and plant new ones, with state contributions boosting the emergency fund to €800m.
But if an average German thought that the swathe of funds promised to be allocated specifically toward the restoration or saving of the dying forests, then, well, think again!
It is believed that several representatives of the country's influential forestry industry – that employ no less than some 720,000 people, almost as many as the car sector – have already warned the funds won't be enough to replace the forest that has been lost.
Some of the useful measures that are being suggested immediately include making direct investments up to a massive sum of 2.3 billion euros- as suggested by umbrella organization AGDW as well as suggesting new measures such as bringing out a "new tax of industrial pollution."
The pricelessness of Germany's forests can be understood by a simple statement of truth that: the country's forests currently compensate for 14 percent of the nation's CO2 emissions. Not doing enough to save them would mean shooting oneself in a foot while the other is in a cast.
So it is worthwhile to say that not only are Germany's forests in a state of crisis but the once splendidly lavish greens are crying for being rescued from the state of abject barrenness. Can Merkel save the situation before it worsens; we'll have to wait and watch!