Truth be told, in Thailand, it seems, they'd listen more to iconic Muay- Thai fighter Tony Jaa than they would to their own prime minister.
It's not as much about needless acrimony or public bias that often engulf voters in a maelstrom against its rulers or the government. The thing is, you could easily become popular, but can you, in becoming popular, earn respect?
Not really, if you are Thailand's King Vajiralongkorn, the country's Monarch since 2016, a luminary that can be called so by virtue of the powers attested to the rank not by virtue of respect he holds in public conscience.
Back in Thailand, protestors are increasingly taking to the streets in demonstrations calling for reforms. The state of protests has grown to a state that not only King Vajiralongkorn that even the ruling Prime Minister Prayuth Chan-Ocha, a former junta leader, is being called out.
They don't have the duo to lead a country in whose regard it may not be incorrect to say that it has seen better days in the past.
In fact, the rancor has grown substantially in that recently Germany addressed the issue in the Bundestag (German Parliament).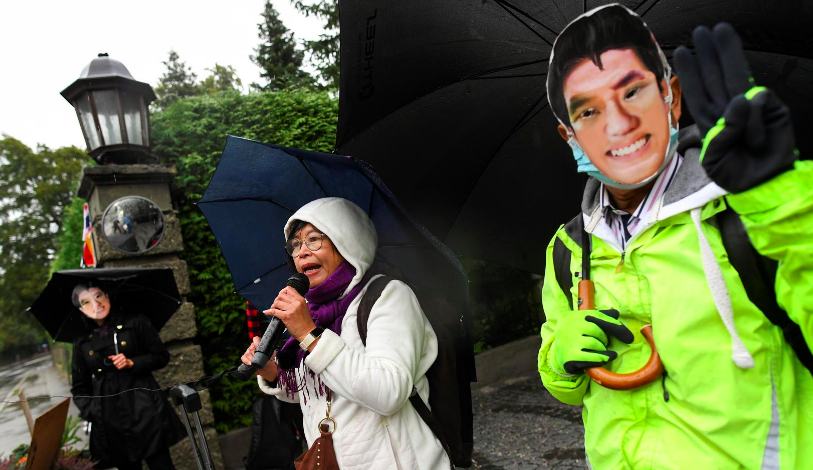 So what exactly happened for the serving Foreign Minister Heiko Maas to raise the issue?
Germany has taken offence- and one could say rightly so- about the fact that the Thai King has been conducting politics, as the country alleges, on 'our home soil!'
The 54-year-old minister, who hails from Saarland addressed raising concerns in the parliament where he happened to mention the following:
"We have made it clear that politics concerning Thailand should not be conducted from German soil."
The Thai King has, as a matter of fact, been spending a lot of time in the European nation.
Things have reached a level where Germany is even considering revising its trade relations with the southeastern Asian nation.
Frithjof Schmidt of the Greens or Alliance 90, a leading political party formed in May 1993, has already asked Maas whether he is prepared to talk to the European Union (EU) in regards with freezing the trade talks with Thailand again.
It shouldn't be that hard to note that Thailand, by virtue of the 2014 coup, has done itself no favors whatsoever in that the tensity surrounding its homegrown issues have gone on to effect its economic standing with several nations that are a part of the European Union.
Can further jolts be expected anytime soon given disharmony? There are no conclusive answers at this point.
Reuters, meanwhile, reported more on the development that sees Germany and Thailand relations at a vulnerable situation, if one could put it like that and happened to highlight the following:
Maas said that halting negotiations was "an option" to exert pressure but it would be right to discuss with Thailand first.
Neither the Royal Palace in Bangkok nor the Thai government responded immediately to a request for comment.
Protesters challenging Thailand's palace and army-dominated establishment broke a long-standing taboo by demanding reform of the monarchy in August.
King Vajiralongkorn, 68, has been on Thailand's throne since 2016 but spends much of his time in Bavaria, where his 15-year-old son is at school.
Thai protesters have complained about the cost of the king's stays in Europe as well as his absence from the kingdom.
Also Read: How Finland Is Pioneering The Use Of Sniffer Dogs For Coronavirus Tests?
One wonders what might be the King's next reaction to the developments that aren't the most pleasing?