It's the country tapered with lush green valleys, sky-rocketing mountains, melting chocolates and adorable Jersey cows. It's a country you wish you were born in, and a country where many an old couple wants to eventually retire in.
Few countries are about as beautiful as they are charming than Switzerland. For a country that's got eye-pleasing beauty, a stable economy, earthen peace and charm, and above all, massive spread of tourism- one wonders- can there be anything that Switzerland be lacking in?
Well, now it seems that there is another brand new reason to offer a resounding applause to the wondrous land-locked European nation. Wondering what the news is?
Believe it or not, but a new Swiss embassy that's been erected in an interesting nation is about as beautiful as it is expensive. Out here in Putin-land, a brand new Swiss embassy based in Moscow has costed its makers a whopping sum of $42 million.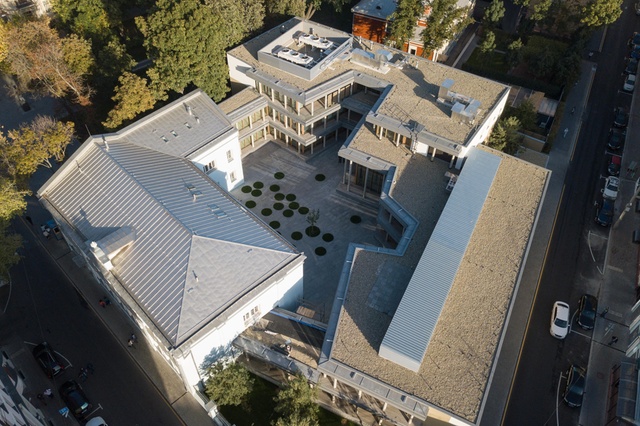 An engineer's dream, an architect's delight, an ideal workplace for any diplomat, and above all, a monument of immense geopolitical significance, the Swiss embassy in the heart of Moscow is the latest sign of Swiss supremity, in a part of the world that's often submerged in political struggle.
But the above told, there's more significance to the new Swiss Embassy than its glowing exterior beauty. For the first time ever, the embassy will bring together both the consular and the diplomatic service under a shared (or common) roof. Apart from holding the ambassador's residence, the embassy shall also comprise of the culture service- Pro Helvetia and the Swiss Business hub.
Swiss info, which is among the most widely-respected local Switzerland-based media establishments happened to share the following in lines with the above development:
The new embassy based in the Russian capital is one of Switzerland's largest diplomatic representations overseas and reflects the importance of relations between the two countries, according to the foreign ministry.
The inauguration on Tuesday evening – the start of a three-day celebration with 800 guests – was attended by Swiss foreign minister Ignazio Cassis and his Russian counterpart, Sergei Lavrov.
The new embassy consists of two buildings, an existing structure from the 19th century that was too small for diplomatic staff and officials, and a new building, designed by the Lausanne architects Brauen and Wälchli. In addition to the above, it's important to note that while it houses as many as 70 personnel, there's a significance to the construction of the same.
The portal would further go on to report- "the building work was initiated before the Ukraine crisis broke out in 2013. Its completion follows strained relations last year between Switzerland and Russia after a series of revelations of alleged spying by Russians in Switzerland, which Moscow denied. At a press conference in Geneva last November, Cassis and Lavrov said pragmatic talks had ironed out problems."