Everyone is generally excited about 2020 and when you consider the importance of the year from the standpoint of EVs, then things appear brighter than they seem! Electric vehicles in Europe is more than just some headline-cracking story. And where current developments stand, then truth be told, there's practically no other way of defining the nature of the relationship between electric vehicles in Europe other than saying that this one is going to be a cracker of a story come 2020.
So what exactly is due to take place next year, one wonders? Apparently, the number of electric vehicles that will be sold by next year in Europe measure somewhere around 1 million.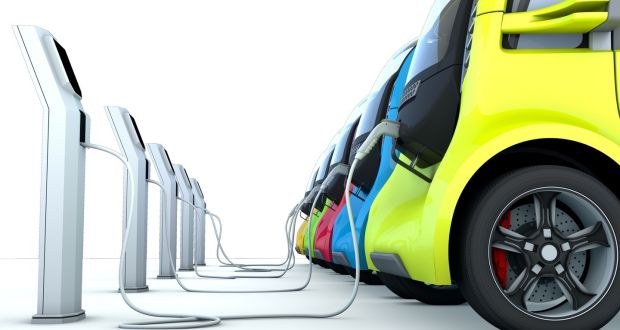 Some fascinating highlights came to life in the context of electric vehicles in Europe according to a report published by Transport and Environment. Here are some of the salient points:
1) Car manufacturers are aiming to ramp up the production and sales of Evs.
2) The above is in lines with the EU's goal to decrease the CO2 emissions.
3) The broad aim that EU and carmakers have in front of them, at present, is to find ways to scale up the reduction of COs emissions for 2021, the target year.
4) But where it stands right now, the goal has only reached the half-way stage, bearing in mind that it was set back in 2009.
In the words of Ms. Julia Poliscanova , director of clean vehicles at Transport and Environment, "The climate emergency requires selling the last combustion engine car by the early 2030s, so governments need to focus on accelerating the switch to cleaner cars beyond what is required by the car CO2 law."
A clear roadmap for the future of electric vehicles in Europe is broadly as follows:
a) Rapid electrification of company cars and taxi fleets
b) Implementation of tax schemes that reward buying zero-emission cars
c) Penalizing those individuals that opt for gas-guzzlers
d) Facilitating a roll-out of charging stations all across Europe
And that's not all. In lines with the above, it's important to bear in mind some telling statistics that tell a progressive story. The overall percentage of the vehicles sold across Europe in 2020 will see EVs enjoy a mark of 5 percent.
The report showed that manufacturers are preparing to offer more fuel-efficient, environmentally-friendly, affordable cars in order to reach Europe's Car CO2 law goal.
Furthermore, here's something that cannot be avoided, according to the findings in the Transport and Environment report:
Some research suggests that the main cause for the rising CO2 levels comes from Europe's thirst for SUVs. There's a penchant to opt for robust, muscular, albeit expensive cars, if one might add!
Since 2013, there's been a surge in SUV sales and this has resulted in a 10-times increase in emissions. SUV manufacturers delayed their investments into researching clean-technology vehicles in order to increase sales of vehicles that are not environmentally-friendly. It is estimated that 44% of gases that are released into the air from European transport methods are coming from vehicles, and that number is steadily rising because of the tactics carmakers use to push gas and diesel cars.
But all of the above said, if there's a possible antithesis that stands in the way of the surge of the sales of electric vehicles in Europe then it could be potentially boiled down to the average cost of a generic EV.
Critics who oppose EU's points for pushing forth the agenda for Electric Vehicles suggest that the average cost of a regular EV is anywhere between 32 to 45,000 or 50,000 Euros. This doesn't include the cost of the most expensive EV's that are in the higher cost range, somewhere along the lines of 80,000 Euros onward.
Could this be the great nadir that thwarts the anticipated sales of EVs in the imminent future across Europe?