In an era where climate change and global warming are leading headlines in a world strangled by environmental concerns, it is path-breaking innovation that can lead the light amidst testing times. One of the world's leading infrastructure giants Alstom from France is giving a new headway to engineering and transportation. It is being reported that the world's first ever hydrogen-powered train is being developed at the moment. This is a passenger train and is expected to be launched in Germany, inarguably, Europe's most definite economic powerhouse.
The train, it is reported, emits no carbon and is, in fact, capable of operating in near silence. Known as the Coradia iLint train, the first of its kind hydrogen powered train could well revolutionise the future of rolling stock and contribute massively to the environment by improving air quality. The world's first zero carbon train depends on no other means other than hydrogen for its energy source and is designed in a way that it can lead an easy transition for diesel-train drivers.
But apart from factoring in environmentally conscientious measures, here is what seems to be the most interesting facet about the Coradia iLint train. It is being reported that the train will be able to travel up to 800 km that too on a single tank of hydrogen and shall be capable of holding up to 300 passengers at a time. As it is, we are in challenging times where much of the world's focus is drawn toward cutting down carbon emissions and drastically so. Internationally, all major railways players have been looking to focus on green fuel alternatives that will enable a train to run autonomously and with keeping a tab on the environment. The idea is to not tax an already toxic environment any further. German and Canadian companies are currently developing the said train jointly.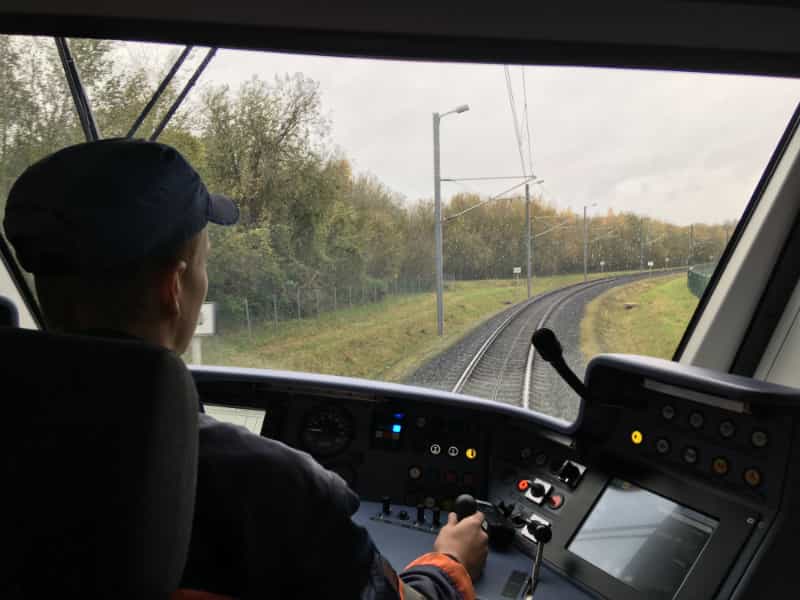 Powered by hydrogen fuel cells, the only emissions of this one of a kind train are condensed water and steam. Did we think a decade or a half before that such a possible engineering marvel could be achieved? Last year, during a press event at Alstom's test facility, it was highlighted that the hydrogen-powered train might highlight an industry-wide shift toward hydrogen as a sustainable fuel. If this isn't breakthrough technology then what is, it ought to be asked? Even though, this is just the starting point of the migration phase to zero-emission trains, it could well start a revolution soon for the other players to follow. Take a bow Alstom.