Earth Day was first observed in 1970 and ever since then, every year the world unites to celebrate Earth Day and our planet.
Until and unless you have been living under a rock or blindly follow a World leader, you'll know about the harsh realities of climate change and how it's not some Chinese propaganda. Climate change is affecting our Earth in the most drastic way possible and at this point, destruction of our planet seems to be the result of Climate Change and not some war or nuclear weapon.
The Earth Day theme for 2017 is environmental and climate literacy, which inclines towards spreading the real information about our environment and climate around us. Something can truly be saved only if people are well-aware about the dark issues that it can cause. Once I was reading an article where it was said that our planet doesn't need saving, we do, because if there will be no earth then there will be no people. So, no matter how less you actually about the environment and climate, always keep in mind that if our Earth is destroyed, then the entire human existence would be destroyed too.
The number of people joining the Earth Day movement is just growing and growing, what was once just America's movement, now resonates with more than one billion people in this world who get involved with Earth Day each year and make it the largest civic observance in the world.
From 20 million people in the first celebration of Earth Day in America, has now the support of one billion people all over the world who know the importance of a healthy and growing planet. The celebration of Earth Day has its own flag that features the picture of the Earth which was taken from the Apollo 17 spacecraft on its way to the moon.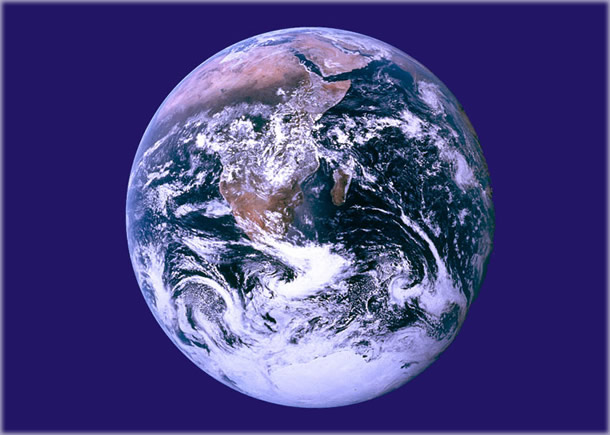 This Earth Day, we want you to do your part in conserving the beauty of our planet which is degrading every single day. You don't need to go and plant some 1000 trees in a day (which would be amazing, actually), you can simply do your part from the comfort of your home and surrounding. Every small step taken by you will have a huge impact at one point and with this mentality only, can we preserve our home.
12 Things You Can Do At Home To Save Your Planet:
1. When the lights at your home are not in use, please switch them off.
2. Rather than wrapping paper and tape try to move onto fabric and ribbons that are reusable and much prettier, actually.
3. Try to waste as little water as possible. Turn off the tap while brushing, exchange showers to bucket bath, take your dirty cars to the car wash, such things help in conserving more than a significant amount of water.
4. Try biking instead of cars and if you have to travel to somewhere far, always try to carpool with your friends, family or even while boarding a cab.
5. Ditch your foil papers and sandwich bags for Tupperware which is airtight and reusable.
6. Go online. As tricky as online business seems, it helps in saving a lot of paper which in turn preserve trees. From bills to payments, every small thing has a big impact on paper conservation.
7. Separate your garbage and then recycle it appropriately. Recycling is a huge gain to humanity and we need to make use of this in the optimum way possible.
8. Ditch plastic bags and move onto reusable cloth bags.
9. Try to go meat or dairy for at least a week in a month. It helps in preserving water as well as conserves the torture that our fellow living beings go through.
10. Rather than going to some big supermarket for your day to day needs, try to buy local and support local. When you buy from a big franchise, you're a very small part of their yearly turnover, however, buying from local vendors can basically help the shopkeeper in uplifting his life.
11. Start planting trees. Make a plan to plant at least one tree every month around your area and it would be a boon in the next 5-10 years.
12. Compost as much as possible. Composting is nature's way of recycling and what is much better way to naturally recycle decomposed organic material into a rich soil.
All these things are easy to do and have an overall great effect on our nature and surroundings. Therefore, this Earth Day pledge to do as much as possible for the environment and our planet.
20th April 2017
Jyotsna Amla