Why is cleanliness in Japan such a big thing and what can it teach the rest of the world?
Probably the mind furnishes a vibrant array of divergent emotions when the name of Japan is taken. You, almost at once, picture the immensely intriguing snippets of a country that pretty much has everything for everyone.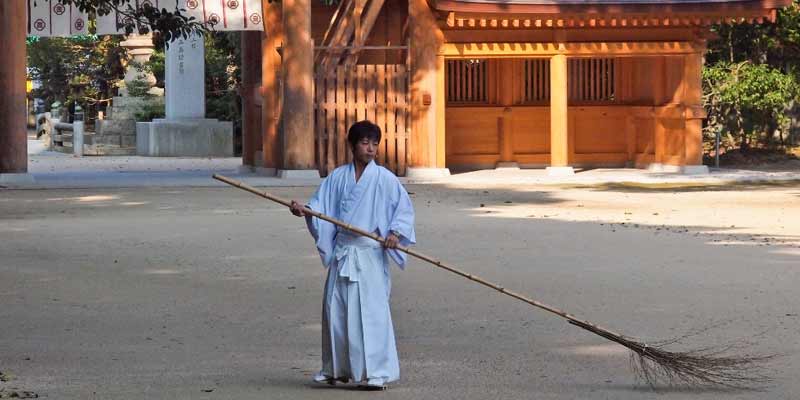 While on the one hand, the enigmatic land of the samurais has a great treasure trove of history pertaining to these timeless warriors, when one navigates toward the throes of modern infrastructure and engineering then one can probably speak for days together about the great Shinkansen: the high-speed train network in Japan.
Furthermore, chocolate lovers can be amazed about Japan's nearly obsessive love for "Kit-Kat", with mind-boggling flavors including Apple, Banana, Beni imo, Blueberry Cheesecake and even Brown Sugar Syrup having smitten the locals for years together.
Those who savor something spiritual for the mind and soul can be enamored by the intense Buddhist culture and monuments that are spread all over the majestic country.
But above anything else, you could even be smitten by the cleanliness in Japan, perhaps a symbol of utter normality, a continual everyday habit that has a great lesson for the rest of the world.
For a country that has made a name for its profound love for slightly vague objects and subjects of affection, for instance- luxury toilet paper- it's rather amazing that of the many simple things that are making news there, everyone's going ga-ga about cleanliness in Japan.
So why's that so? Could it be that cleanliness in Japan is part of a natural, incessant everyday custom, some sort of domestic ritual that has finally created ripples everywhere?
Well, for starters, it may not be wrong to say so. In fact, one of the first things that any observant visitor notices upon arriving at the 'land of the rising sun' is the state of utmost cleanliness.
From the streets to the giant office complexes, the majestic hotels, the elevators that lead up to posh shopping arcades, one of the most striking facets about the country of no more than roughly 13 million is the state of cleanliness and general hygiene.
But implicit in the cleanliness enigma of the city are two salient features, well, things that are really absent from Japanese streets. So what are these?
For starters, there are almost no litter bins in the public spaces.
Secondly, you can hardly spot any street sweepers.
Therefore, the query becomes all the more complex: how does Japan remain so clean?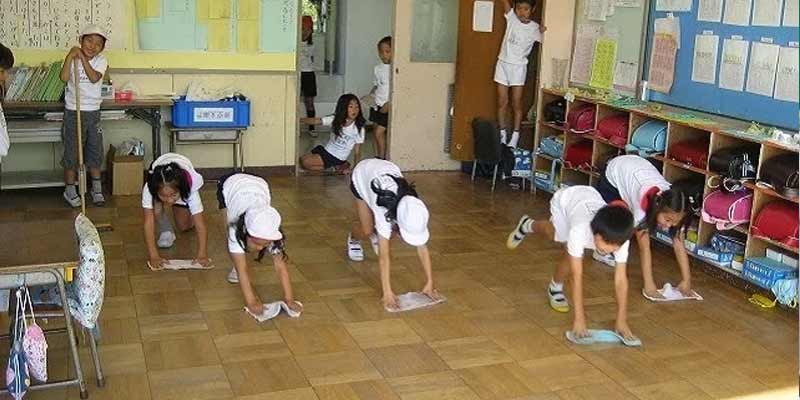 Truth be told, the cleanliness in Japan is pretty much a result of every individual of the country taking upon himself the task to maintain cleanliness. The basic level of hygiene, therefore, is slightly better than most nations that stare at the popular Asian nation with a dash of awe.
At school, daily cleaning and basic hygiene are part of the teachings inculcated to students, regardless of grade. In fact, for 12 years of school life, cleaning is part of a student's daily schedule.
Upon arriving at school, students are told strictly to leave their footwear in the locker. Hence, zero dirt anywhere. At homes, people leave their shoes right at the entrance.
If there's a workman who's approaching your home, he or she will leave the shoes at the entrance too, and will probably pad up their feet to ensure a greater sense of hygiene.
BBC captured the glowing enigma sufficiently well when it stated the following:
And as the schoolchildren grow, their concept of what constitutes their space extends beyond the classroom to include their neighborhood, their city and their country.
Some examples of extreme Japanese cleanliness have gone viral, like the seven-minute Shinkansen train-cleaning ritual that has become a tourist attraction in its own right.
Even Japan's football supporters are cleanliness-conscious. In World Cup football tournaments in Brazil (2014) and Russia (2018), the national team's fans amazed the world by staying behind to pick up rubbish from the stadium. The players also left their dressing room in immaculate condition. "What an example for all teams!" tweeted FIFA's general coordinator Priscilla Janssens.
Furthermore, here's how cleanliness in Japan is a basic way of life even as music concerts:
At the Fuji Rock Festival, Japan's biggest and oldest festival, fans keep their rubbish with them until they find a bin. Smokers are instructed to bring a portable ashtray and to 'refrain from smoking where your smoke can affect other people', according to the festival website.
Suggested Read: Luxury Toilet Papers In Japan Creating Waves.
Perhaps it's about time that the rest of the world picked up some simple albeit priceless lessons from a country whose economic strength and infrastructural steadiness have, thus far, raised the game and earned tremendous respect from all wide corners. Isn't it?