Everyone always wants to know and examine China's involvement toward climate efforts knowing well that the world's most populated country, one that has a resounding rate of manufacturing and industrialization may have an adverse impact on the environment.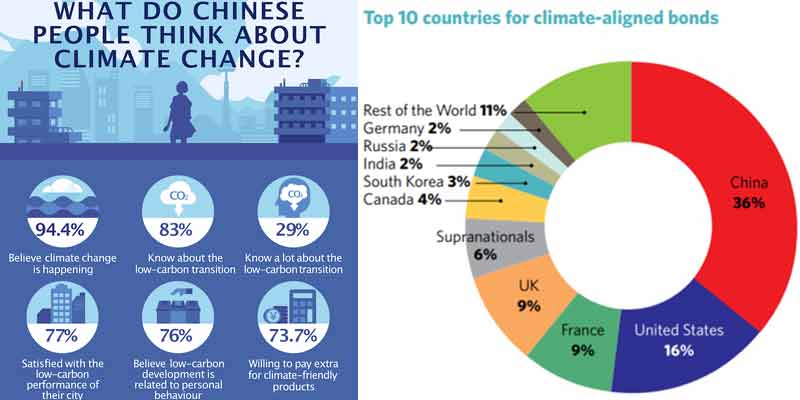 World's largest emitter of the carbon footprint
Let it not be forgotten that at the moment, China is most certainly the world's largest emitter of the carbon footprint, an aspect that both European nations, as well as the United States, are keen to cut down on and have been conscious about for the longest time.
But at the moment, the latest developments from the Oriental land quite simply point to the fact that China's involvement toward climate efforts shall increase by leaps and bounds in the period post-2020.
In a bid to resort on nature-based initiatives, China has assured the world that it would increase its involvement toward ecological and environmental initiatives in a bid to cut down its carbon emissions, given the fact that its share happens to be the largest of all polluting countries in the world.
Reports also suggest that China is keen to use its Belt and Road initiative to boost its co-operation in the fight against climate change, a dominant discourse of our times.
In a new media statement released on all leading public domains, China has also assured a tremendous surge in nature-based initiatives to cut down its carbon footprint but none of this would be possible prior to 2020.
The world's biggest greenhouse gas emitter has assured that it would work closely toward implementing and realizing important climate-driven plans starting from 2021.
That said, it is worthwhile to remember that China is not among the 77 nations at the Climate Summit that is committed to "Carbon Neutrality" by the year 2050.
Shedding light on a string of current developments that pertain to China's involvement toward climate efforts, one of the world's foremost media platforms Al Jazeera drew some keen highlights:
Government researchers have urged China to bring the target forward, but cautious officials have warned economic uncertainty could jeopardise even existing pledges.
"In light of tough economic and geopolitical prospects, China is weighing its options on climate," said Li Shuo, senior climate adviser with environmental group Greenpeace.
"China's statement today keeps Beijing's intentions ambiguous, leaving plenty of wiggle room for a decision to double down on climate targets in 2020."
China will also propose 150 new initiatives to mitigate annual carbon emissions by as much as 10 billion to 12 billion tonnes through the use of natural solutions such as reforestation, Wang added.
But the above said, while China, among the world's most industrious of nations, has often been criticized and rightly so for being a great polluter, its rising spate of industrialization earning it the wrath of climate critics, it must also be said that there have been quite a few eco-friendly initiatives that the Xi Jinping-led nation has championed in the past few years.
Suggested Read: You'd Be Surprised To Know Just How Many Electric Vehicles Is Europe Expecting To Sell Next Year?
So what are these?
Over the course of the past decade, we have seen that China has championed the use of 'nature-based-solutions,' through a wide gamut of practices such as the – expansion of forests, grasslands, wetlands, as well making the use of biogas energy a common phenomenon.