One doesn't really picture Australia whenever the discussion shifts from other things on this planet and moves over to medically used or prescribed drugs such as Cannabis.
But where business reports stand, then two companies are majorly involved in the launch of a brand new marijuana-cultivation business in Australia. It appears, that a firm that had hitherto been importing and distributing medical cannabis has finally decided to grow some, in an interesting change of plans.
Greenfield MC, has in recent times, been the most commonly-recognized importer and distributor of cannabis in Australia. But a change in the course of its direction came about thanks to talks with a major US-Canadian firm Emerald Plants Health Source.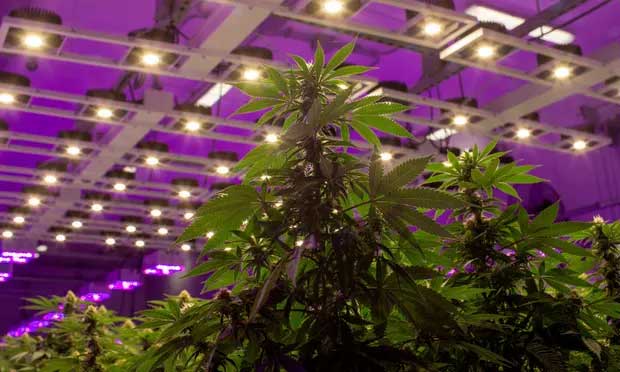 Where it stands today, then Australia will see a huge quantum of the home-grown population of Cannabis that will eventually be exported across the Asia-Pacific region for medical consumption purposes. It could, in the end, prove to be a lucrative market for 'Straya!'
But make no mistake. Greenfield MC isn't the only Aussie company engaged in the process. At the moment, there are around 20 companies listed with the Australian Office of Drug Control (website) that have secured a licence to cultivate medical cannabis.
While it is unclear that of the lot mentioned above, how many have already begun the process of cultivation. That told the market for medical cannabis production is only slated to grow northward. This is an estimation of the US-Canada firm Emerald Plants Health Source, which believes that as the global demand for medical cannabis is set for growth, there will be a rise across the Asia Pacific region.
The said firm is also listed on the New York-based OTC stock exchange. In addition to the above, the said firm's vice-president for strategy and business development, Mr. Kevin Smith happened to share, "Australia's reputation for best agricultural practices, crop safety management systems, and robust quality control will make Australian-grown cannabis the envy of the global market and provide patients with confidence in this new form of medical treatment."
He would also go onto add, "For those very reasons, we see Australia as the gateway to Asia, which it already is in various agricultural and pharmaceutical product categories."
But it seems that the contemporary times are, after all, suited for medical cannabis business. World-over, not just in the nations where pot consumption is legal, an increased number of countries are resorting to medical consumption of cannabis; it's therapeutic benefits leading to the rising demand.
It's also believed that even patients suffering from bone and breast cancer, wherein the medically prescribed drug can alleviate pain symptoms. Adding her insights to the theory, none other than Australian actress Olivia-Newton John (from the Grease fame) has come out in support of the usage of medical cannabis.
Financial Review shared the following in regards to the drug's cultivation:
There was a growing body of evidence from clinical trials suggesting cannabis has had a positive impact on patients suffering from conditions including epilepsy, chronic pain, and chemotherapy-induced nausea, backing up the comments made by Newton-John to 60 Minutes.