Legendary philosopher Confucious once famously said, "Under the sky, under the heavens, we are but one family!"
And to that end, it suffices to say that if development is China's understanding of the term family then, it is doing one hell of a job in developing that family and nurturing it all along.
But let's slice it down further and understand the importance of an unmistakably important part of the infrastructure in an age where technology is the key driver of things.
The term smart cities and China actually makes a lot of sense. The term actually gels well along in a single sentence. And here's the fact. Regardless of what one might say about a country that's as close to communism as is the moon to the sky, the concept of progress and development just doesn't stop impressing one and all in the famous Xi Jinping land.
Isn't it?
And while one may have gotten used to hearing several cons of being in China, a country that cares little for human rights and democratic values, the government painting its citizens with a rather autocratic narrative, one of the vastly-notable successes of China happens to be its infrastructure.
And the work that China- home to the world's largest number of cable-stayed bridges- is doing in developing its entire region via the smart city route is indeed commendable. Smart cities in China haven't really been one heck of a surprise for a while now.
And where smart cities in China are concerned, then Beijing (formerly, Pecking), Xinjiang, Shanghai, Guangzhou are already the pillion riders of the rising narrative. But that the concept of smart cities in China isn't just a strong powerpoint slide, worthy of being draped in rich adjectives in a Forbes or similar publication is where the real story lies.
Apparently, where the official word goes then it's confirmed that at this point China is developing close to 300 smart cities.
According to Sinocism, that happens to be among the widely-read newsletters on all things China, the communist country, home to the largest population in the world is keen to deliver all-around excellence on the infrastructural front via smart cities.
What's rather surprising- if it must be said so- is the fact that the rate at which Smart cities in China are making heads turn is nearly 10 times than the North America figure.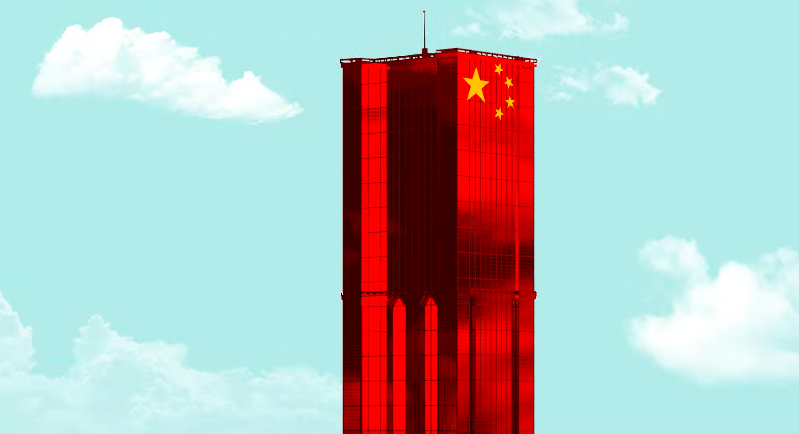 Did you expect that? For a nation that's quite literally obsessed with a state of mass surveillance, the country being plied with nearly 200 million CCTV cameras, is not lagging behind the smart city narrative, something that its neighbor India is gung-ho about for almost a decade.
In the words of Sinocism, the following key pointers address the rising trend of Smart cities in China:
China's urbanization offers opportunities to deploy advanced technologies.
China owns over 60% of the globe's 1.5 billion cellular connections that use the most promising IoT technology standard.
In Shanghai's Jing'an District, China Telecom has installed more than 500,000 sensors — on everything from fire hydrants to manholes.
Hangzhou's smart city technologies have reportedly increased traffic speeds by 15% and reduced ambulance arrival time by 50%.