It is not always that Japan feels threatened by a nation. Not since the Second World War has Japan experienced such a looming crisis from any of its neighbouring countries- be it China or any other- as it is feeling now. Truth be told, it isn't a jovial and smooth situation where Japan's geo-political situation stands in this part of the world. Need proof? Here's some.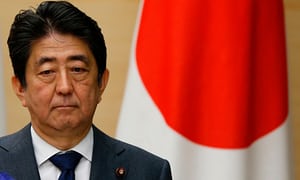 In the words of Japanese Prime Minister, Shinzo Abe, "A nuclear North Korea is a big threat for Japan." Of course, it goes without saying that Japan and North Korea do not particularly enjoy a great diplomatic relationship and a lot of the current strain between the two countries owes itself to North Korea's uncertain, unpredictable stand on its nuclear capabilities.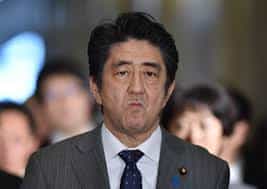 These unbecoming ways of North Korea have of course led to its growing isolation in a somewhat troubled Asian corridor where the power struggle continues to be straddled between Japan and China. That said, Japan's PM Shinzo Abe has furthered fears that a nuclear-ready or nuclear-armed North Korea is absolutely unacceptable. He has added to the growing concern by sharing that, at present, the current security situation facing his country amidst times of North Korea believably grappling with a nuclear option is severe beyond doubt.
But since one of Japan's closest neighbours China doesn't particularly share the feelings or concerns of Shinzo Abe's nation- being among the few economic partners and alliances for North Korea- the Prime Minister has reached out to other nations in voicing his concern regarding the current situation in the dictatorial state.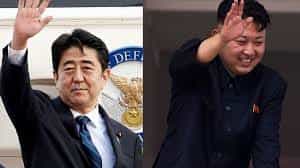 Tensions concerning North Korea reached a crescendo in recent months when the country carried out it's sixth and also the most powerful missile test till date. Therefore, owing to an alarming situation in mind, Shinzo Abe has reached out to the international community, pleading them to mount pressure on the unruly Kim-Jong Un-led state to alter its policy and de-opt from taking a nuclear route in the near future. That Japan feels the current situation is grave was highlighted by Abe's comparison to the current tensions with the bygone events of the second world war, an event that led to a colossal loss of lives in the 'land of the rising sun.' Japan's supreme leader has also added that, "by raising pressure on North Korea, I intend to do my utmost to resolve North Korea's nuclear, missile and, abduction issues."