You can't deny Germany. Ever.
Quite like a loaf of Mischbrot at Bavaria on a sun-kissed evening. The land of automobile marvels, Daniel Bruhl, Claudia Schiffer, the ever-delightful Hanuta, cutting- edge technology, an almost endlessly fascinating swirl of engineering heights, Autobahns and in a few days, the keenly awaited Oktoberfest- what a wonder Deutschland is. Isn't it Ms. Merkel?
Yay, you won. But hang on, are you sipping some cool beer actually Ms Merkel?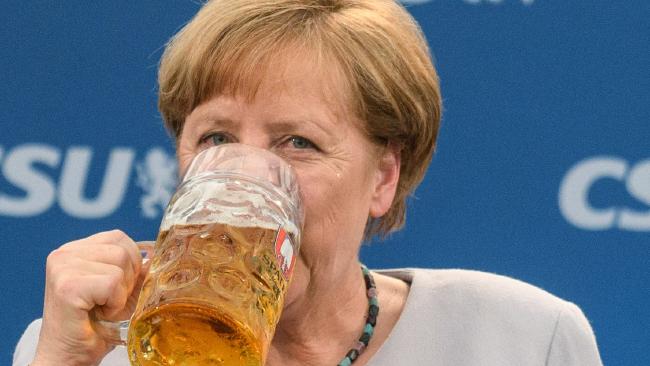 Now, in the fourth term of her governance of a country that's decided to retain a famous chancellor, one wonders what might be the thoughts of Angela Merkel right now?
"Coalition, coalition, I humbly submit, in earnest, this admission". This isn't a song. Not yet. But might just be the lyrics of Ms Merkel's next move.
While assumptions can't form views, the sound one can hear from Mitte in Berlin-based Bundestag is loud and clear. The center-right alliance of Merkel is the largest force in the parliament. But the focus, despite victory resting with Merkel, is on Germany's far right: the AFP.
That said, classicists who couldn't be blamed for having thought that leftists might stand a chance- would probably now wonder: is the AFP- the Alternate for Germany- really a perfect alternate for Deutschland?
Well, who knows. So is the ground beneath Merkel's feet shrinking?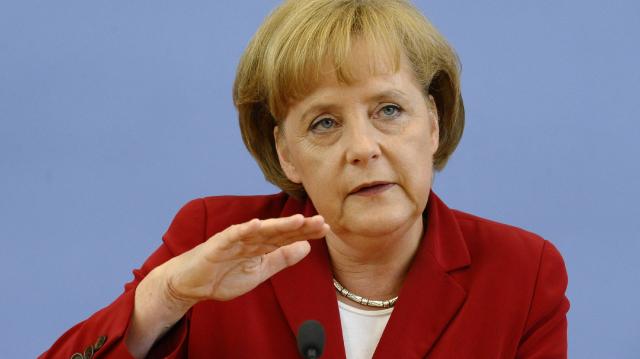 With German voters delivering a stinging blow to national parties- Merkel's center-right CDU (Christian Democratic Union) and sister party CSU (Christian Social Union), it isn't surprising to note that her victory is marred by a rise in Germany's far-right.
So while one can expect Merkel to continue producing rhetoric on myriad issues- benefits of free trade, the unabashedly debated Paris climate change deal, and Germany's extensive, rather chivalrous acceptance of refugees, something is ought to change. Rather, might have to definitely take a backseat.
1. The growing support for AFP, an alternate for Germany that voices opinions quite contrary to what the Merkel's ruling establishment espouses to achieve.

2. Anti-immigrant and Anti-Islam stand, a diametrically opposite connotation to Merkel's prevailing discourse of Germany's stand on refugees: "Islam is part of Germany".
That said, there's something that heightens Merkel's popularity, rather the lack of it.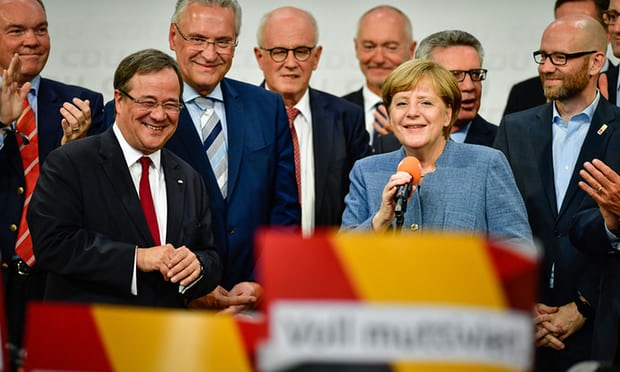 Back in 2013, Angela Merkel's CDU/CSU had an overwhelming 41.5% of seats in the Bundestag. Today, Merkel's victory has come at the back of her party garnering no more than 33.5% of seats. What a shocker, isn't it?
While an 8 percent drop rate might not exactly sound ludicrous to Merkel loyalists, it remains to be seen how the German chancellor plans to use her 'mandate' to understand how she lost out on so many supporters.
Her voters seem concerned, not too happy with Ms Merkel's stands where refugee, German economy, foreign relations within Europe and Americas are concerned. But here's what's really biting. Who is to know in which direction would alternate thinkers be heading? Will AFD stand for a radical new approach; voicing its own concerns that are a contrast to Merkel's ideals for Germany – Plurality, Diversity+ Inclusion?
But before all of that, it seems, there's a lot of work awaiting Angela Merkel's attention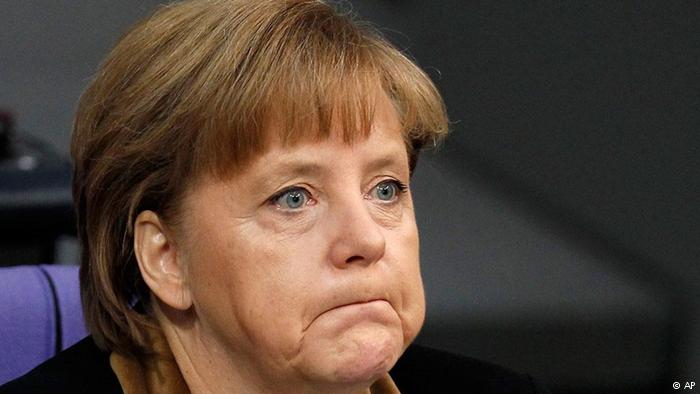 A literal landslide result earned by the AFD in the German parliament stems from what might be called an overwhelming support from East Germany. This includes Berlin- the height of Germany's political power itself. With 21.5 % of votes, AFD is all set to become the second-most powerful party in the east after the CDU. But while eminent journalists like CNN's Hala Gorani-are pressing AFD leader Georg Pazderski on his party's anti-refugee stand, many in Merkel's Deutschland want her 'punished'. Why's that, you might wonder?
Did Merkel think that in extending a warm hand of support via opening Germany's gates to refugees would call for such biting criticism? She's got to answer, "just how many can Germany accommodate, whilst it has concerns of its European neighbours; can we say friends?
Anger, vehemence, and delusion- it remains to be seen what lies ahead for Germany. Even as Merkel commands arguably the most important seat in European Polity, albeit a hugely challenging one in the current perspective- all hope isn't lost. Or is it?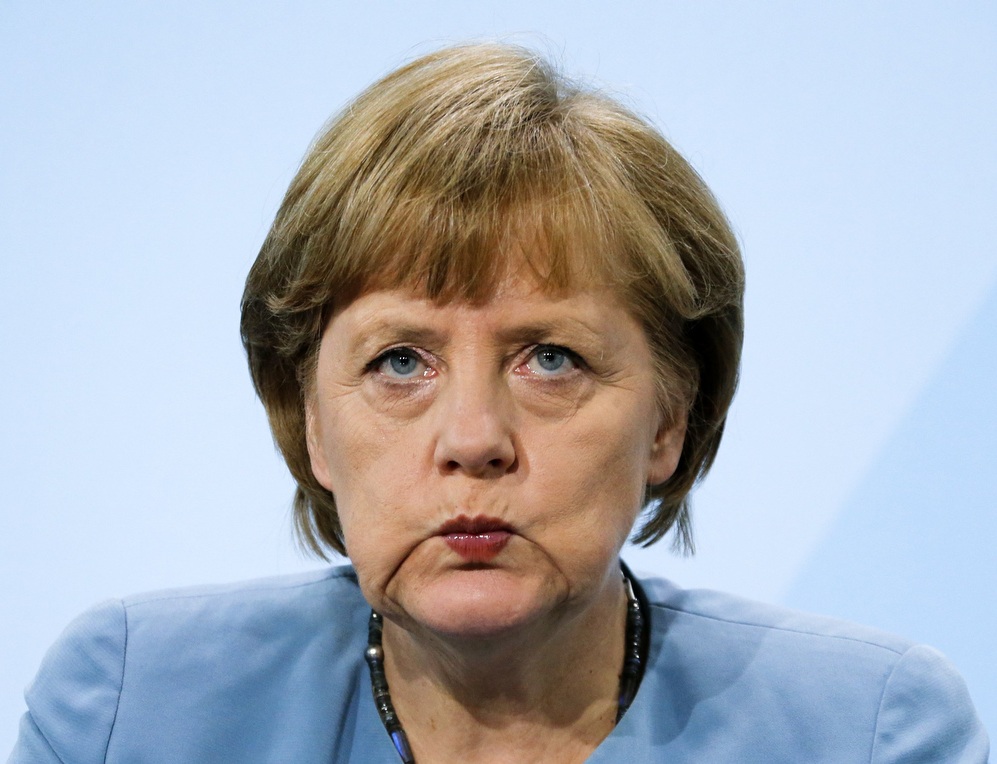 Merkel's win, reinforces her power within EU, alongside Martin Schulz (from the famous SPD, aka social democratic party, someone who's also served formerly as an EU President) to tread rather firmly with Britain's exit from the trade bloc. Somethings like the Brexit aren't easily forgettable events, are they? This is to take nothing away from the French economy, a driver of sorts along with whom Germany finds itself responsible to steer an embattled Europe.
On the one hand, Germany, one of America's strongest current allies isn't necessarily the biggest Donald Trump fan. Not that Angela Merkel dislikes a duck, but which Donald is more funnier for her is- at least, at present- conjecture. Furthermore, who can predict what direction might the Trump-Merkel relations (read- USA- Germany relations) take? Schulz himself isn't a Trump fan, truth be told.