Born on the 4th of July! Not just a fantastic Tom Cruise-starrer, rather the country the world is often in envy of whether it comes to economic might, military strength, advances in space and technology or sheer creative virtuosity.
The United States of America- the land of the brave, the home to the free- regardless of the political upheaval experienced ever since President Trump assumed the all-mighty control of the country still makes news and often for positive reasons.
The realm of technology and a vibrant culture of entrepreneurship promise to rescue America from the doldrums experienced in a culture that's often mired by apathy, distrust and, lack of cohesion where American foreign policy stands.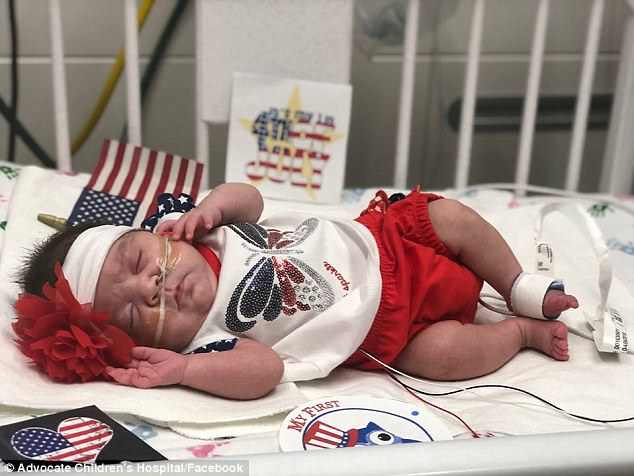 But on 4th of July, 2018- a day where the entire nation was swept by a wave of national consciousness, engulfed in a feeling of patriotism and liberty- some newborns in a medical facility in Illinois marked the "America day" rather ceremoniously.
All said and done, a mere look at the cute pictures of these newborns, decked in bright American national colours will quite simply make your day. While on the one hand, spending any amount of time, forget even a single day, inside a hospital can be a ghastly experience- seeing these cute little ones dressed in tiny American costumes was an experience to behold.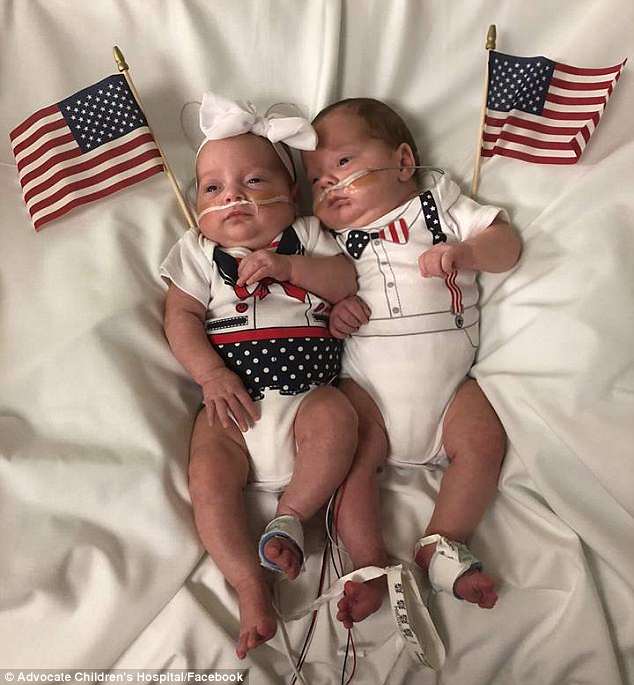 One simply couldn't lay one's eyes off of these cuddly babies. It appears that the event marked the arrival of 30 parents at one of Illinois' hospital, who were asked to dress up their newborns in the national colours of the United States. The special occasion, of course, 4th of July. What else?
The sheer sight of dozens of tiny babies dressed in bright white, red and blue- the all-encompassing American national colours- was perhaps the finest montage all day at the Advocate Children's Hospital Neonatal Intensive Care Unit, in Illinois.
Hospitals more often than not, have serious, often grim and even morose backgrounds. But the events that transpired on the 4th of July at the Advocate Children's Hospital Neonatal Intensive Care Unit were decked in an ambience of patriotism- a world of a difference from the usual scenes.
Marking an early celebration for the festive occasion of 4th of July- a date like no other in American history- the proud parents of dozens of tiny infants came together to mark a hitherto less-seen, even less-administered celebration. It set the tone of an otherwise serious avenue with lighter and brighter shades.
A number of babies that were at the Illinois hospital were dressed in cute little onesies and what made the salubrious events at the medical facility stand out was that this was indeed a remarkable, novel way of ringing in the 4th of July. Even as some of the babies were barely a few hours old, attached to breathing apparatuses and several monitors, they revelled in the festive spirit of bringing in arguably the most important date in all of American history.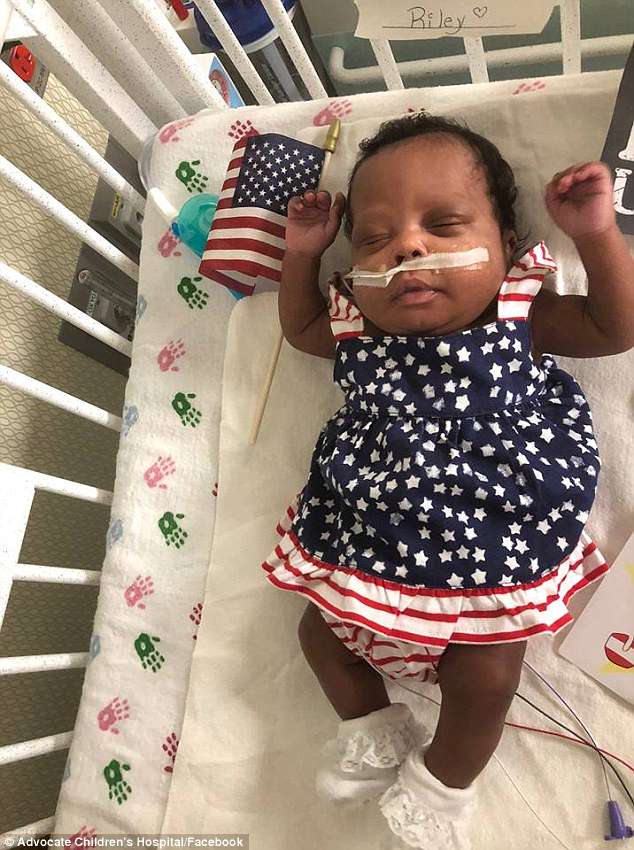 Some were in bright onesies, the others were decked in adorable, tiny stars-and-stripes frocks, in some case, babies completing the American attire with matching socks.
Whether Donald Trump succeeds in doing so or not, it can't be said but with such fantastic nationalistic fervour, it seems young newborns or babies can certainly make America great again. Isn't it?