Think all the leading corporate luminaries of today's day and age are all clean and brand ambassadors of morals and ethics? Think there is no one out there who seems to be hiding any skeletons in their cupboard? Well, think again! What about the respected Amazon CEO Jeff Bezos?
One of the most commanding people in the global corporate realm is Mr. Jeff Bezos. The Amazon CEO happens to be among the few corporate leaders who are as admired as he is respected.
But it appears that of late, there's some trouble brewing for the American corporate honcho. So what is the trouble surrounding the Amazon CEO?
Well, believe it or not, the phone used by the Amazon CEO has been hacked. And this time, it has been confirmed, that there is not a single Russian hand behind the constroversial hacking.
That told, so who is it?
Apparently, it is the Saudi authorities that have successfully hacked into the phone used by the Amazon CEO Jeff Bezos. It also appears that there's an element of 'blackmail' involved in this affair.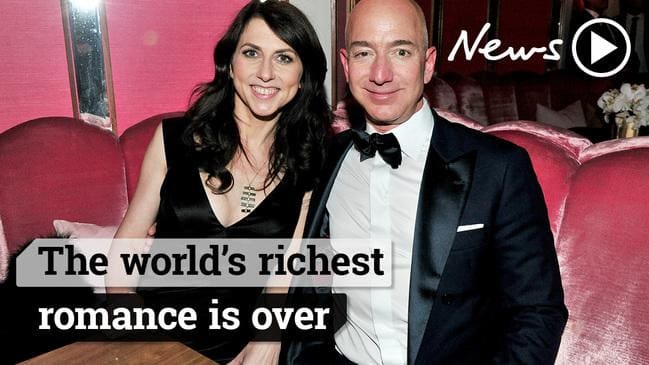 So what is it exactly? And the waters in which the Amazon CEO is standing seems murky to be frank.
Some intimate images of the Amazon CEO are allegedly in the possession of leading Enquirer publisher American Media inc. which is led by David Pecker.
Apparently, in this developing story, there's a mistress of Jeff Bezos and Bezos' brother as well who are involved.
NDTV reported on the matter and shared the following:
Gavin de Becker linked the hack to extensive coverage by The Washington Post newspaper, which is owned by Bezos, of the murder of Saudi journalist Jamal Khashoggi at the kingdom's consulate in Istanbul last year.
"Our investigators and several experts concluded with high confidence that the Saudis had access to Bezos' phone, and gained private information," de Becker wrote on The Daily Beast website.
The above told, Jeff Bezos, obviously irked by the issue has already hired one of the leading legal bodies to understand the depth of the matter. Gavin de Becker & Associates to find out how after all did his messages (intimate that they may have been) and pictures land into the hands of the publisher Enquirer.
It was, after all Enquirer, that had extensively reported on Amazon CEO's extra marital affair that contributed to the divorce of Bezos with his wife.
Now here is where the twist is. Bezos has been informed that if the investigation is not halted then, Enquirer- as alleged by the Amazon CEO- will be publishing those intimate photos.
But in this complex maze, there still doesn't seem to be a clarity as to what extent does there's been the involvement of the Saudi Arabians and therefore, that of Crown Prince Mohammad Bin Salman (MBS).