One of the finest ways of giving back something to the communities we come from is to care for the wild. While keeping a pet at home and domesticating and nurturing young, innocent animals is a distinct pleasure; something that most other home-bound pursuits may never be able to match, it's something quite another to care for ailing animals.
Rehabilitating injured animals and bringing them back to a state of normality is a cherished passion and calling of life that is more than just a hobby. In fact, it is a way of being for some organisations and not-for-profits. Among the many selfless organisations that have been tirelessly working in the realm of resuscitating injured animals is the revered Alberta Institute for Wildlife Conservation.
And when it comes to the Alberta Institute for Wildlife Conservation, a particular year holds epochal importance in it's unstoppable work toward animal rehabilitation. Since 1993- a time where wildlife concerns weren't as blasphemous and shrivelling as they are today- the Alberta Institute of Wildlife Conservation was on its feet caring for animals, inarguably an irreplaceable life-system of our ecology and very being.
Last Saturday, on April 21, 2018- the Alberta Institute of Wildlife Conservation celebrated its 25th anniversary, a landmark achievement in its crusading work at rescuing and giving a new lease of life to several myriad animal species- including eagles, songbirds, deers and even beavers. From the time of it's inception, the Alberta Institute for Wildlife Conservation has cared for nearly 31,000 injured animals and put their lives back on track. Today, one of Canada's most celebrated animal shelters and wildlife institutes also has an accredited veterinary clinic through the Alberta Veterinary Medical Association.
The centre has also commenced a number of education programmes with an aim to bring awareness to wildlife conservation, a practice or concept whose essence still remains hugely polarised despite the growing number of educational programmes instituted to spread awareness about caring about the wild. But the most instrumental step initiated by the Alberta Institute for Wildlife Conservation is the many orphaned lives it has single-handedly helped revive. At a time where our age is seeing an ever-growing reliance on communicating through social media platforms, loving and caring for animals breeds something special in our largely insular lives. It's a facet that few other passions and pursuits can bring- given the wholesomeness of being there for ailing lives.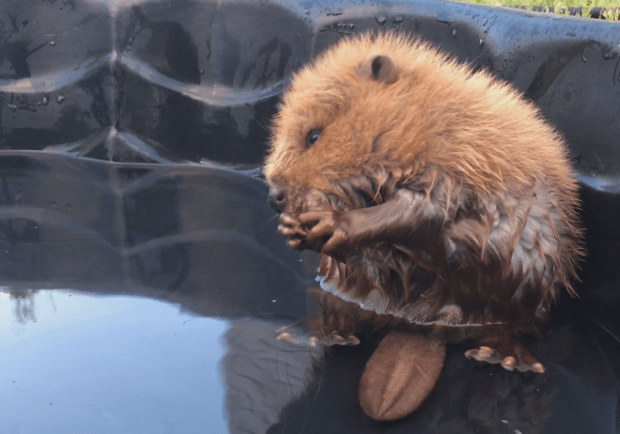 For animals and their harmless existences carry an important lesson for us all. And perhaps in here lies something we ought to imitate: the shared feeling of being there for their community and the togetherness with which lives and feelings are forged.