The Real Estate sector is a lasting symbol of this great city. The sphere of tourism seems a constant and irreplaceable shadow. Entertainment and hospitality have, for the longest time been its behemoth partners in growth. It must be said, underrating Dubai and its phenomenal rise in pretty much all spectres of the UAE will simply be callow!
The year 2019 is coming to an end and only a few more days remain before the dust settles over the year, bringing one ever more closer to embrace the possibility of what lies ahead, what will happen in the realm of the future.
Like for any other country thriving on the sassy, cosmopolitan life, bustling with unparalleled energy stemming from growing sectors and better opportunities, Dubai is no different.
And it can be said with a bit of confidence that 2020 for Dubai will be more brighter than this ongoing year, about to come to reach the finish line.
But that told, what is going to happen. Why, it is being felt that 2020 for Dubai will be a bright year, or let's put it simply- another bright year for the country that is home to some sprawling and endlessly fascinating imprints of new-age architecture?
Apparently 2020 for Dubai, experts and researchers, have already stated, would be a good and promising year for the famous United Arab Emirates land because the GDP of the nearly 3.14 million-strong country is expected to grow by as much as 3 percent.
Now let's remember and not confuse ourselves. We are certainly a part of an interesting change where the financial realities of the world are in stark contrast to what one might have imagined.
With rising geopolitical tensions, increased uncertainty about the world's economic strength, declining trade graphs, increased spendings on military budgets, all of this with the backdrop of both Europe and America, China and Russia, among the most developed and dominant centres in world politics tackling their trade issues-the world doesn't seem a very happy state.
It occurs that we may be in for a rude shock sometime or somewhere. All of that said, what's worse is that we are part of a very drastically changed, environmentally-challenged times as well.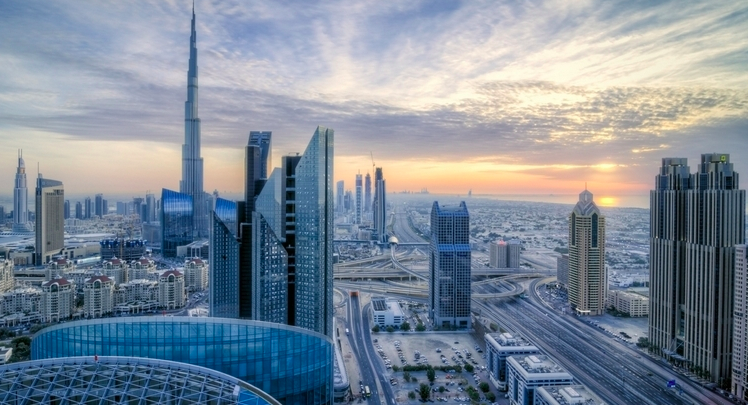 Now amid these interesting pivots, when someone hears a thing like 2020 for Dubai seems capable of bringing the country more funds than were imagined.
Yet, a question remains unanswered- how so? How will this be achieved and what are the positive indicators in the said direction.
This is down to the fact that where 2020 for Dubai is concerned then the Crown Prince of Dubai Sheikh Hamdan bin Rashid Al Maktoum has himself pointed to an enterprising tomorrow. He expressed optimism about the fact that the GDP of the country is going to scale upward, in the climate of positive trade and government investments and progressive economic policies that are aiding the push in the right direction.
So what's more? Apparently, the scale and quality of Dubai's entrepreneurial set-up is also lending its own flavor to spice up what rests ahead in 2020.
Here's quoting Khaleej Times on the developing story:
Sheikh Hamdan praised the policy of openness in Dubai and the support extended to innovative projects and entrepreneurship, which has made the city an ideal investment destination at a regional level and a gateway to promising regional markets. He also noted the key role played by government initiatives and investments, as well as the Expo 2020 projects, in promoting growth and supporting greater productivity and investor confidence in the Dubai economy.