Zayn Malik is one of those rare South Asian breeds that have gone on to achieve a cult following around themselves in the west. Especially among young girls who are considered to be the biggest target of any male celebrity or a band for top-level success in the market. While a majority of the credit goes to him not being raised in this part of the world and one direction, it indeed is amazing to catch someone admiring the culture that they belong, even when they haven't been a part of it, always.
However, every now and then Zayn comes out and expresses his love for all South-Asian things like samosas, Indian food and Shah Rukh Khan. Something similar happened recently when he posted a Zayn Malik singing Teri Deewani video on his Instagram. The song which has originally been sung by Kailash Kher is one of those rare love ballads that continues to swoon millions of people.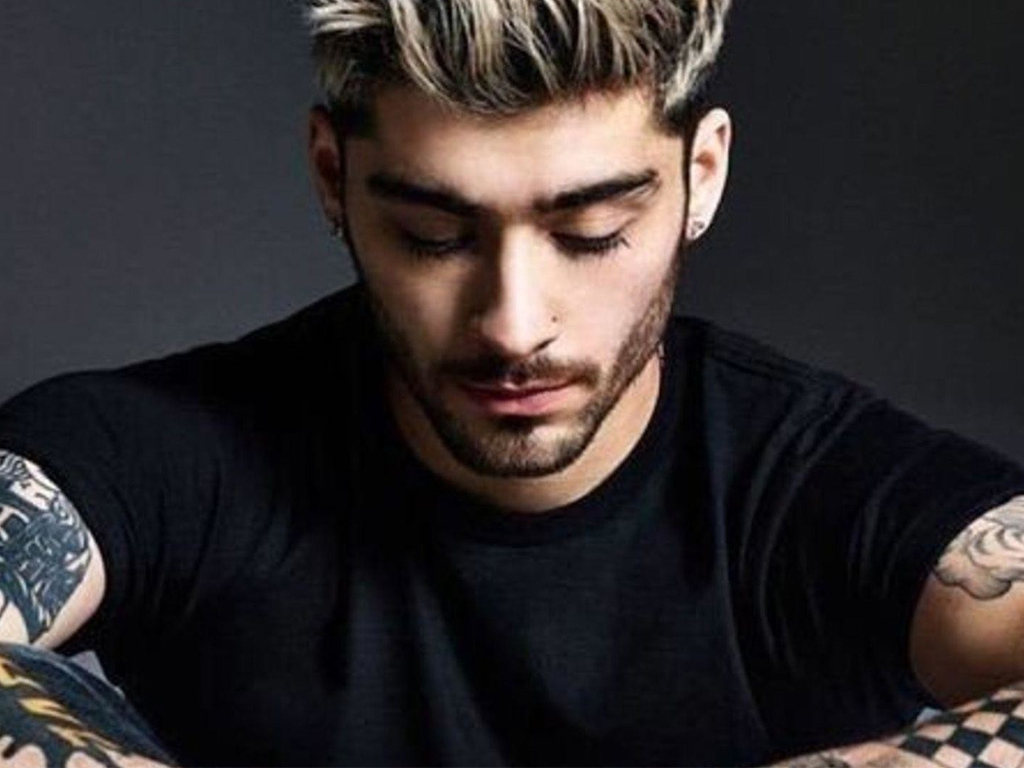 Zayn decided to not take the usual lyrical note journey with his cover of the song and added a bit changes in it. And, while not all of them are great, Zayn Malik fans (especially South Asian) can't help but fall in love with it.
The former One Direction member can at least be appreciated on his improved diction and pronunciation of Hindi words from the song. Check out the video of Zayn Malik singing Teri Deewani over here:
While some of the fans absolutely fell in love the cover.
Waking upto Zayn singing Teri Deewani is the best thing ever! @zaynmalik

— Obscure (@wondereronearth) February 27, 2018
@zaynmalik 's beautiful rendition of Teri Deewani reminded me of my love for that song and @Kailashkher. Timeless.

— tina. (@tina_skylight) February 27, 2018
Omg @zaynmalik sounds sooo much like kailash kher in crooning 'teri deewani'😱😱

— notFunny (@bvlgari_gal) February 27, 2018
Zayn malik's cover on teri deewani is the best thing I've ever heard😭💕

— 💞 (@786kiddo) February 27, 2018
@zaynmalik singing teri deewani is my new aesthetic. I've been listening to that clip on repeat for the past 10 minutes

— Pooja (@PoojaDaga21) February 27, 2018
OH MY GOD ZAYN POSTED A COVER OF TERI DEEWANI ON HIS INSTAGRAM AND HIS PRONUNCIATION HAS GOTTEN SOO MUCH BETTER I FEEL LIKE A PROUD MOM RN, IM SO GLAD HE DIDNT LISTEN TO THE PPL THAT ROASTED THE WAY HE SPOKE URDU, MY HEART IS SCREAMING !!!

— sukhi (@mairanotmaria2) February 27, 2018
BITCHSHS ZAYN JUST POSTED A COVER OF TERI DEEWANI BY THE FCUKINH KAILASH KHER AND IM CRYINH BC SO FUCKING UNDERRATED AND I CANT WAIT FOR HIS ASS TO DROP BROWN MUSIC pic.twitter.com/vIa9g3HMkk

— ㅤsk (@safuhhh) February 26, 2018
Zayn Maliks cover of teri deewani just made my entire life.

— jessica (@JessicxK) February 27, 2018
First of all, Teri Deewani's a song that will forever give me chills!!!! Such a masterpiece. And now Zayn's out here dropping his own rendition of it like it's nothing bye 😩 His VOCALS man. I! Am! Here! For! Desi! Zayn!

— এশা (@eashamx3) February 27, 2018
Others instantly abhorred it and even went on to ask the necessity of ruining the song for them?
zayn sounded like a dying walrus in his cover of teri deewani bye i had to turn off that shit in three seconds

— mayonaise (@mayonistan) February 26, 2018
Scratching nails on the board sounds better than Zayn Malik's cover of teri deewani.

— Jane Doe® (@girllitasf) February 27, 2018
"Teri Deewani" was one of my all time favourite song and then zayn malik sung it 😐

— KHURRAM NASEER (@BhattiGalSuun) February 27, 2018
Zayn Malik's teri deewani cover was so cringy, had to hear the original 10 times to come out of that shock.

— Leeza🐼 (@emalizayy) February 27, 2018
5 seconds of Zayn Malik's urdu song Teri Deewani and I'm like pic.twitter.com/QMGSSGTkNt

— اعوان (@Sab_PK) February 27, 2018
Just listened to Zayn Malik's version of Teri Deewani and my ears are hurting. Why would you do that?

— baz (@KhaNuBya) February 27, 2018
i love zayn but his cover of Teri deewani is horrible.

— hermain (@astrophiIee) February 27, 2018
After Listening Zayn Malik's "Teri Deewani" pic.twitter.com/HZp9RCvVhH

— SuFii..🇵🇰 (@iSofyaanRajput) February 27, 2018
The video of Zayn Malik singing Teri Deewani got so viral that it even reached the original singer of the composition – Kailash Kher – too, who expressed his excitement over the cover. He even went out to give Zayn a proposition of jamming together. 
Kailash Kher talking about Zayn covering his song "Teri Deewani"
📹: tommysandhu on Instagram pic.twitter.com/DXIi7VYFbq

— Zayn Malik Updates (@ZaynReport) February 27, 2018
Interestingly, the news got big among the fans and because they loved it so much, Zayn decided to gift his fans another Kailash Kher's popular track – Allah Ke Bande. Separated in two videos, Zayn definitely caught up with few glitches in the previous and got them right in this new video. This cover is certainly much better than the previous one, check it out here:
There was a huge difference in opinion among the fans reacting to Zayn Malik singing Teri Deewani, but the next cover of Allah Ke Bande is definitely where Zayn shines. 
Jyotsna Amla