Tiger Zinda Hai Trailer has been dropped like a bomb on us and it has all the action anticipate. The prequel of the movie Ek Tha Tiger revolved around the love story of an Indian Agent and a Pakistani spy. The first part ended on a happy note as they both eloped in thin air to be together. Tiger Zinda Hai trailer takes that story forward. Where both the lovers return on a mission to save 25 nurses who have been held hostage in Iraq by an evil dictator Abu Usmaan.
Tiger Zinda Hai is all about drama, thrill, bullets, fighting and of course some romantic moments. Featuring in key roles Katrina Kaif and Salman Khan boast Hollywood-standard action in the movie. Katrina delivers a dialogue that says that their rescue mission is to promote peace, that indeed sends a strong message. You can expect weaponry, terrorism, and high-level stunts which makes it a gripping trailer and a promising plot.
Tiger Zinda Hai Trailer Watch The Full Trailer:
Salman Khan is, of course, playing the character of Tiger but looks like the makers have given some additional strokes from Hollywood movies as well.
Remember how Vin Diesel made a stunning entry on a skateboard in xXx: The Xander Cage? Ummm! In Tiger Zinda Hai trailer we see Salman skateboarding in the mountains just like him.
And The Rock entry with that MG 42 Machine gun which was earlier mocked as the poster of Tiger Zinda Hai displayed Salman Khan holding that gun with one hand and it's impossible.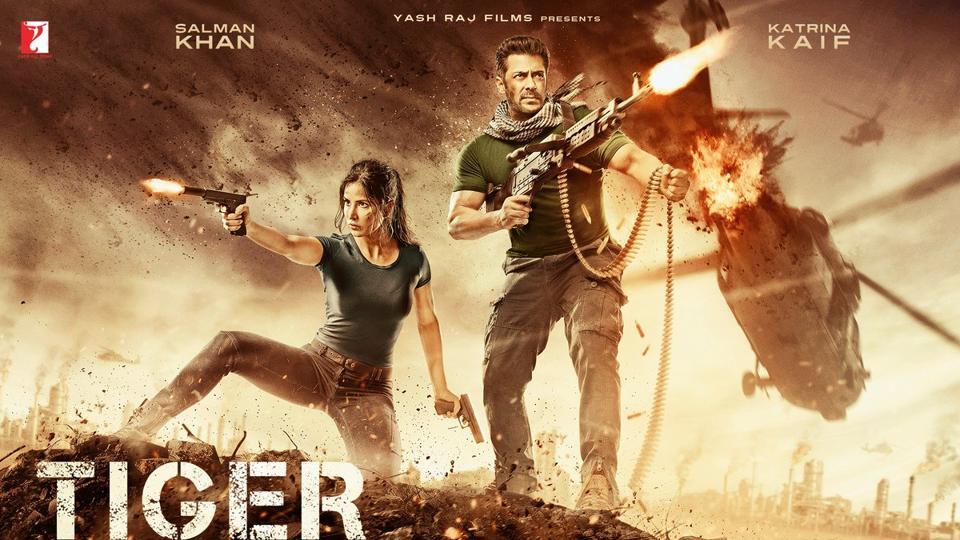 Here Look Isn't Salman totally copied The Rock?
However, the heavy-duty action of the movie looks entertaining so we can't blame the makers for using some Hollywood inspiration.
Tiger Zinda Hai is directed by Ali Abbas Zafar and is coming to theaters on 22 December 2017.
7 November 2017
Avni S. Singh