Paris, the city of love and lights, has everything beautiful to offer. From the sparkling Eiffel Tower to the stunning lanes of the city, it seems to be the city of dreams where everyone would want to fall and remain in love. But the city is not just that, especially, now the thrill seekers from all over the world are witnessing the beauty of the Eiffel Tower and are also having a quivering zip lining experience from it.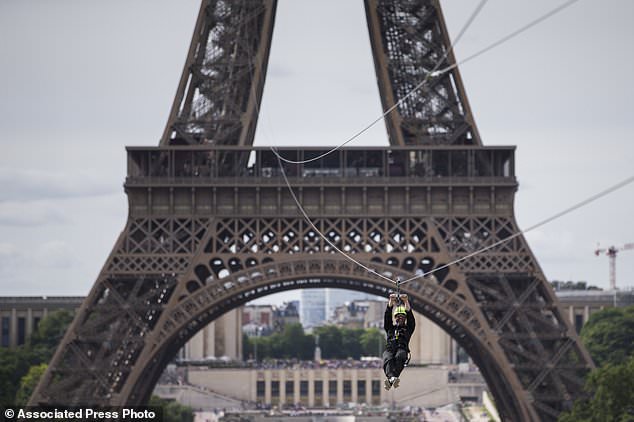 Yes, it's true. The zip line has been installed on the second floor of the Eiffel Tower, through which one can travel at a speed of 90km/hr. Being installed on the second floor of the monument also offers a spectacular view of the city which basically includes everything in Paris.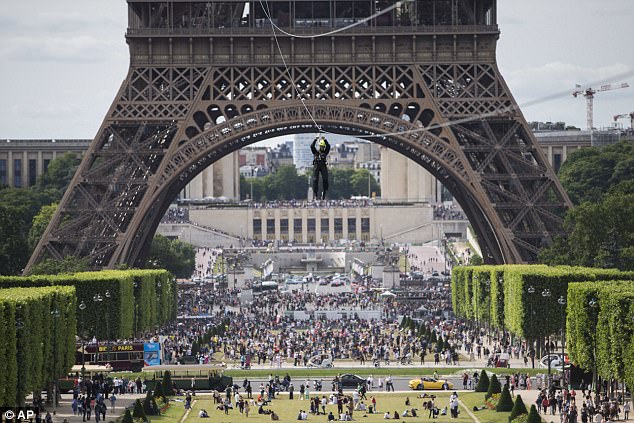 The zip line has been installed by Perrier, who have introduced this as a part of their campaign for the French Open.
One person actually experienced the zip line tour and then put the entire video on his Instagram, which will help you to experience the entire thing, virtually, in the finest way possible. Just look at the view, it's so pretty and just so Paris like.
Amazing, right? Along with the Zip line, there are also giant TV screens installed in the Park from where one can see the adventure happening, in real time. And, there's one more thing that just makes the deal great, the rides are absolutely free and only for the thrill seekers. However, the zip line is just there until 11th of June.