Know all about the existence of Engineer's Day and how much of an impact it has on our life and the history.
India is one definite country that has an abundance of Engineers and it's because of these Engineers that we have gone on to achieve and develop in one of the most glorious way possible. They have gone on to play a paramount role in the development of our country, and no one in India can ever forget it. And, it isn't the story of the modern age where Engineers have done something incredible and are working towards progress.
From an ancient wheel to a modern day drone, all of these things are the products of Engineers and their hard work. And, in order to celebrate them, countries all over the world celebrate Engineer's Day. While Mexico celebrates it on 1st July, Russia celebrates it on 22nd December and as for India, we celebrate the Engineer's Day on 15th September.
Engineer's Day is celebrated on the 15th of September, in order to appreciate the contributions of Mokshagundam Visvesvaraya in the field of Engineering and general development, as well as, planning of the country. Visvesvaraya was born in Muddenahalli, a small village in Karnataka, on 15th September 1861.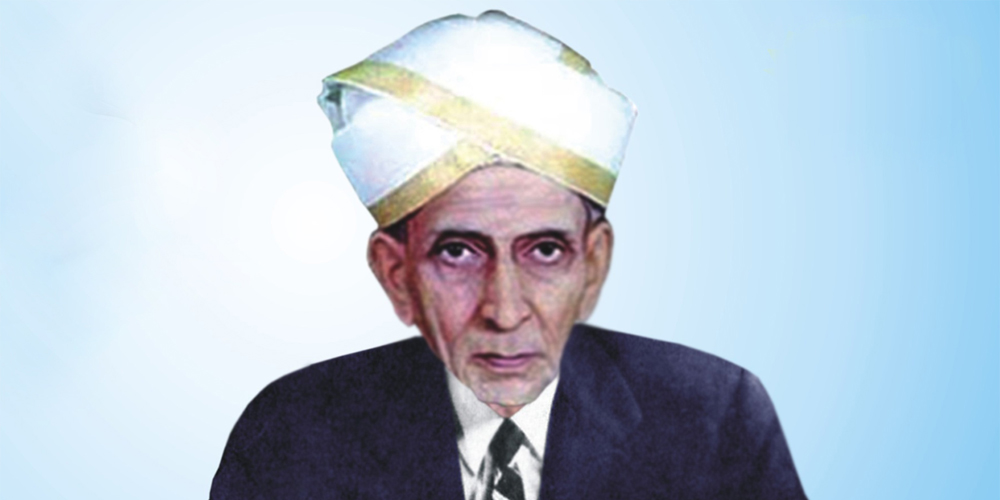 Visvesvaraya has contributed a lot to the country and its development, and he was also a Bharat Ratna awardee. Visvesvaraya completed his Bachelors of Arts (BA) from the University of Madras and later went on to pursue Civil Engineering at the College of Science in Pune. As a result of his Civil Engineering, Visvesvaraya patented and installed an irrigation system with water floodgates at the Khadakvasla reservoir near Pune to raise the food supply level and storage to the highest levels. The same technology was later installed Gwalior's Tigra Dam and Mysuru's Krishnaraja Sagara (KRS) dam, the latter of which became one of the largest reservoirs in Asia, of that time.
However, his contribution was not only limited in the field of Engineering. Visvesvaraya was also called the 'precursor of economic planning in India,' as per the Institute of Engineers India (IEI). They have stated that Visvesvaraya was best known for his discussion on "Planned Economy for India and Reconstructing India," and it was the first of its kind to describe the country's planning efforts.
In 1915, while serving as the Diwan of Mysore, he was knighted as a Commander of the British Indian empire by King George V. He received the Bharat Ratna in 1955, became a member of the London Institution of Civil Engineers before he was awarded a fellowship by the Indian Institute of Science (IISC) Bangalore.
Mokshagundam Visvesvaraya passed away in 1962, leaving behind a ton of his beneficial contribution to this world, and that's how we celebrate Engineer's Day on this very day.
15th September 2017
Jyotsna Amla