During Sunday's match in Mumbai, Ross Taylor played exceptionally well. He made a total of 95 runs and stitched a 200-run partnership with Tom Latham. Together, both the players upstaged New Zealand against India in the first ODI of the three-match series.
Taylor's innings was exceptional and everyone was congratulating him on the work. One of the congratulations came from Virender Sehwag who was off commentary duties for the series' opener. Sehwag being Sehwag, had a hilarious take on his congratulations.
This is what Sehwag tweeted out to Ross Taylor while calling him Darji Ji, because you know, Taylor.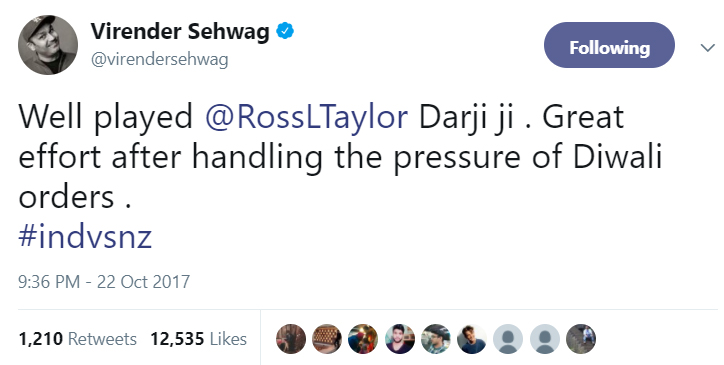 Ross Taylor had to reply to Sehwag's tweet. However, he didn't want to be typical with his replies, and so he tweeted his thankings in Hindi. Yes, a Kiwi replied in Hindi.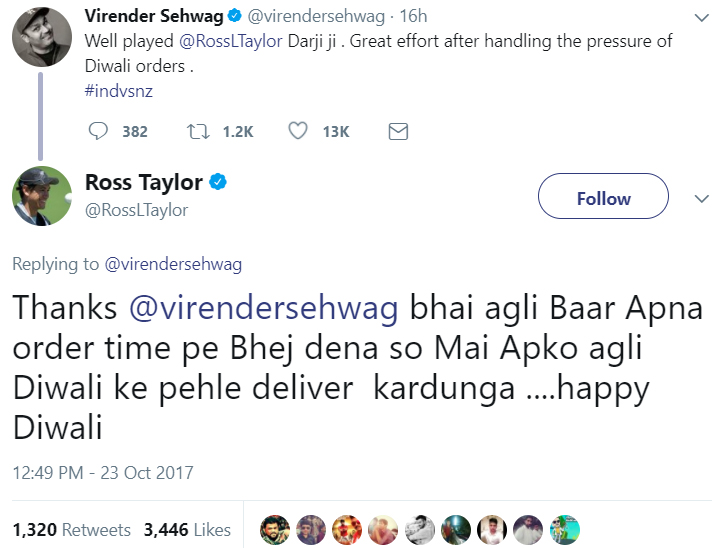 Sehwag then had a slight request from Taylor about his Diwali presents.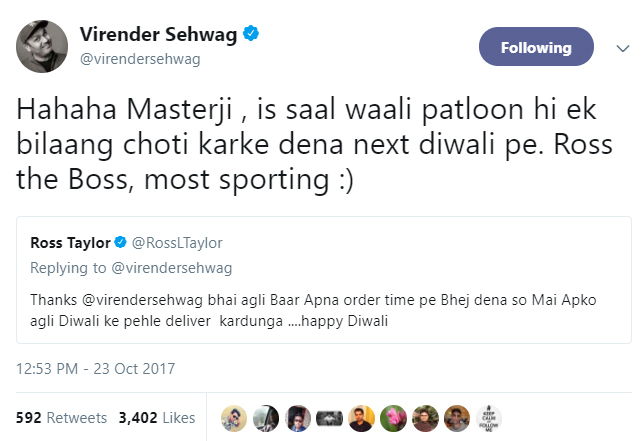 To which Taylor responded with a cheeky tweet.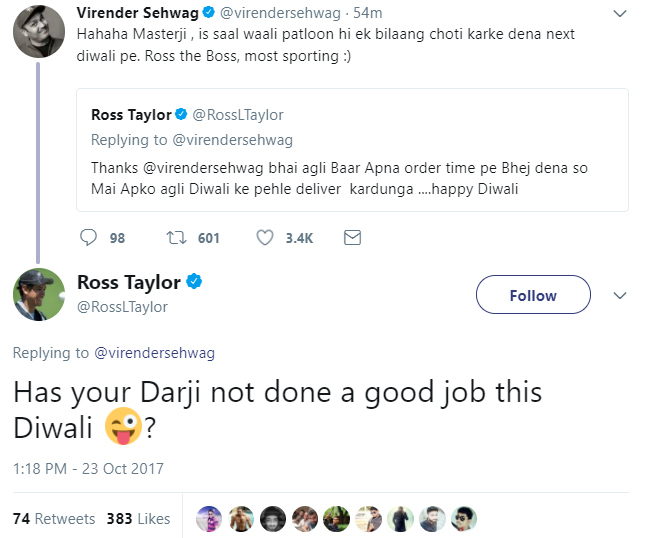 In the end, Sehwag had a heartfelt, yet comic, tweet for Taylor.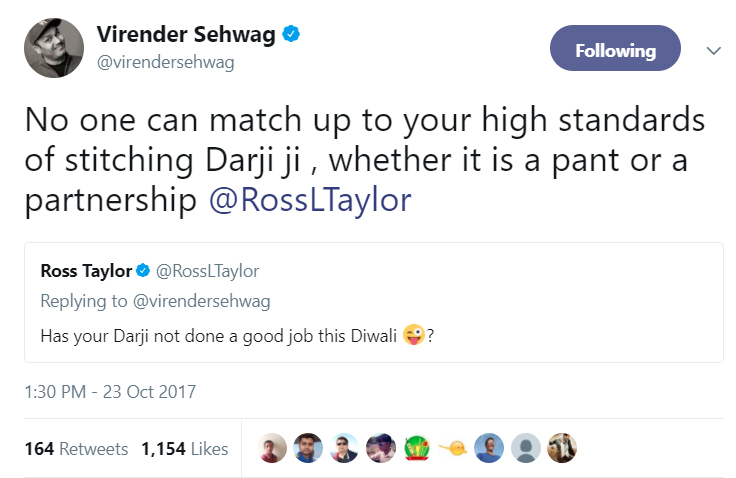 Well, no one would've expected this conversation to come out after yesterday's match, but we're indeed happy for its existence.
Thanks Sehwag for providing good comic content to your fans, time and again.
Jyotsna Amla