Indian Finance Minister today announced the Union Budget 2018 which has been met with huge criticism from the middle-income group and it seems that the NDA government is in no mood to back off from disappointing the voters despite knowing the fact that the nation will be going for General Elections in 2019.
While there were cheers for the agricultural push which includes a rise in the minimum price offered to farmers for their produce and heavy investments in the agricultural sector, its the end consumers who seem to be the ones to pay for that. How? Well, the government has increased the health and education levy from 3 percent to 4 percent. Since this applies to all goods and services, everything in India is expected to become slightly expensive after the Union Budget 2018 gets a green nod.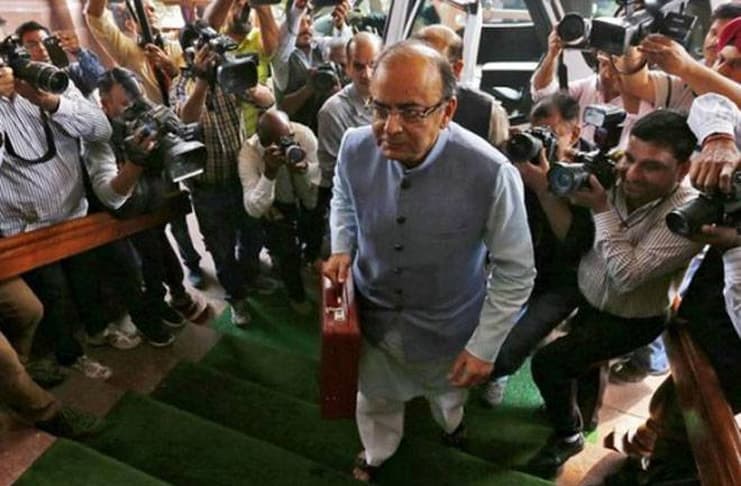 On the other hand, while the individual exemption limits for those paying health insurance was increased from Rs.25,000 to Rs. 40,000 and from Rs 30,000 to Rs. 50,000 for the taxpayer, the taxation slab rate remained unchanged. This means that the highly anticipated step of exempting all individual earning up to Rs 500,000 annually from tax, has again been ignored.
Moreover, Union Budget 2018 also saw the introduction of a new 10% tax for long-term capital gains on income exceeding Rs. 1 lakh coming from investment in stock markets as well as market-linked mutual funds, has also been criticised heavily by the common man.
For a detailed insight into Union Budget 2018 watch this video.
While critics are still evaluating their verdict on the Union Budget 2018, Twitterati came up with some real-time and instant feedbacks on the Budget which were accompanied by laugh-worthy wit and dry humor.
Here are some hilarious Twitter reactions on the Union Budget 2018 which perfectly depicts the current mindset of India's population.
How Income tax payers watching the budget… #Budget2018
After listening budget session #Budget2018 Middle class ~
null
An honest tax-payer looking for benefits in the budget year after year #Budget2018 https://t.co/BHVsUnVnAp
Salaried class person checking #Budget2018 https://t.co/kIddSgCSAK
Hey crypto. Wasn't meant to be girl. Dad said no.
So. Who lost how much money today? #bitcoins #Budget2018
Trying to understand #Budget2018.
Pic 1 : Number of economists on other days Pic 2 : Number of economists on budget day #Budget2018
CA on budget day #Budget2018
Since this was the first budget by the Modi-led government after introducing some of the biggest economic reforms India has ever seen such as the Goods and Services Tax, PSU bank recapitalization and dynamic fuel pricing, etc, it remains to be seen how these initial reactions will impact the result of 2019 General Elections.