The United Kingdom does not feature in this list. Nor do India, Singapore, Germany or Thailand. It is Brazil that accounts for Uber's second-largest overseas market in the world after the United States as we speak.
But the San Francisco-based global transportation technology company was in for a heated battle in the past week to forge reliable grounds in one of its most stable markets: Brazil.
Thankfully, it has all worked out well for Uber, that withstood the pressured mounted by a senate bill in Brazil that sought to regulate the transportation technology company during a period of elaborate rise in the heart of South America.
Apparently, Uber, that is providing meaningful employment to several hundreds of thousands of Brazilians, faced the ire of locals in Brasilia where it is blamed for 'ruining the lives of taxi drivers', a vocal anti-slang opposing the widespread presence of the American start up.
Concerned by the threat imposed by the new bill that was arguably systematically raised in order to contain the rising juggernaut of Uber, the brands' new chief executive Dara Khosrowshahi was hurried into Brazil at the very last minute to placate an already tense situation.
Present to lobby against the rising bill and the myriad threats it imposed, Uber's chief executive donned bright colours that spoke of vibrant but not misplaced diplomacy as onlookers saw a congenial Dara decked in traditional yellows symbolising Brazil's national football team as he mingled with finance minister, Henrique Meirelles.
Later on, revealing to the public on what transpired in the pivotal meet between Uber's top executive and Brazil's finance ministry, the company's spokesman cited prohibitions and not regulations as the key takeaway as the senate demanded changes to the bill instead of it proposing caustic regulations to mar the company's fortunes in Brazil.
But while transport rival 99, among the most prominent market competitors to Uber have attempted to but failed to gauge just how big the Brazilian market is for the American firm, the brand, in turn, has to still deal with a bouquet of issues that are at odds with many of Brazil's politicians and that include- employment rights, security issues and others.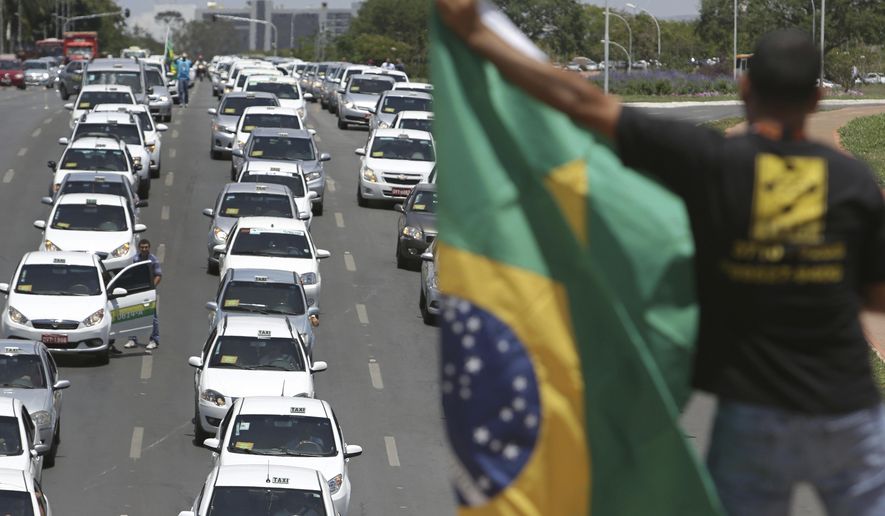 But for Uber, one notes, this is a time to correct woes and build momentum. After all, according to the Financial Times, there are more Uber rides in a day in Sao Paulo than the whole of New York put together.