Let's be real, we all have at some point or the other, binged on proposal videos. There are very few moments as special as someone expressing their love for their partner, by asking them to be by their side for an entire lifetime. And, because going viral with your proposal is the epitome of love these days, many are trying different ways to catch the eye of both their partner and the people on social media.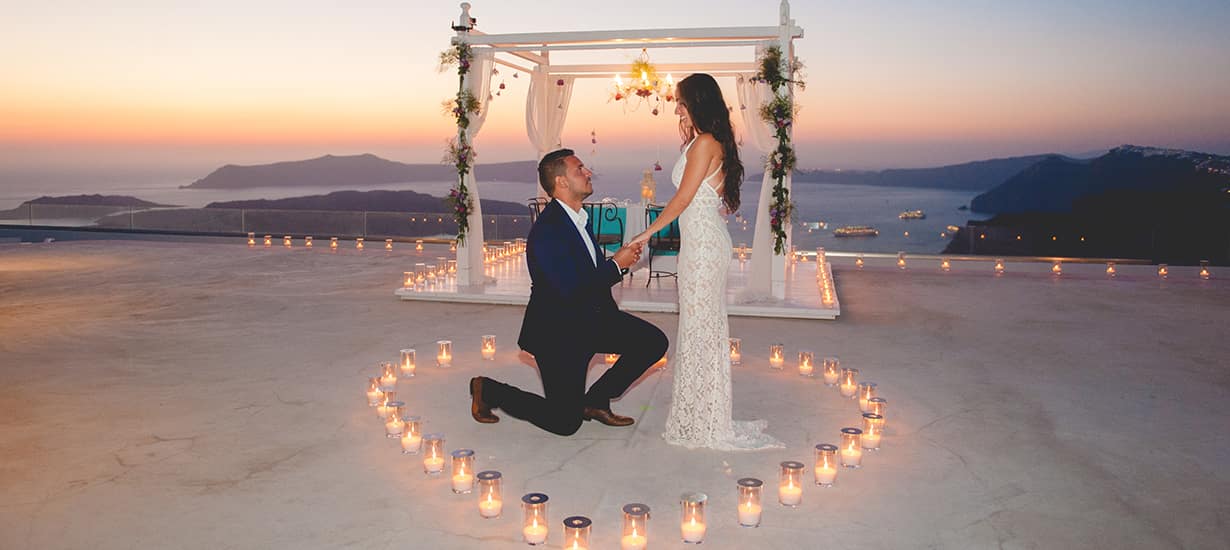 While some videos are super adorable and special for both the people in it, other's just seem to be made for views, but whatever the case is, we end up watching them and even shed tears on it. Don't we?
One of such proposal videos is getting viral on the Internet, however, it's not like those other proposals that happen in a romantic setting. This, in fact, had one of the most mind-boggling settings ever even thought of being in a wedding proposal.
In the proposal clip, three police officers were seen faking an arrest of a man in Cartagena in Colombia, it indeed could be remarked as one of the most bizarre and elaborate wedding proposals. The confused woman – who says she is a lawyer – is seen asking for help on the phone while also trying to persuade the cops to stop.
Watch The Video Over Here:
As the woman started getting worked up on the cops, the man gets down on his knees, takes out the ring and asked his girlfriend to marry him. All of this happened while a nearby Mariachi band starts playing a song.
The woman can be spotted with a mix of emotions on her face, but soon she said yes and kisses her partner.
This wedding proposal has since gone viral on social media with many having mixed reactions to it. While some applauded it for being different and original, others criticised the police for getting involved in a prank at a time when they should be working.
The proposal took place outside the historic wall in Colombia's Caribbean coastal city of Cartagena. Located in the northern part of Colombia, Cartagena is known to be a city of romance which attracts millions of foreign tourists every year.
Jyotsna Amla