When was the last time you ended up sending someone 100 messages in a single day? Let's make it easier. Was there a day when you wrote 250 or 300 Whatsapps to one particular person? Was that a friend? Did your cheeks go untouched and your clothes unscrambled? Were you able to leave the person on the 'receiving end' cool as a cucumber?
In fact, in the first place, did you have that much time on your hands? Surely, unemployment must be such a great thrill, like the fascinating feeling of hanging out with a soulmate.
Here's a context to the bemusing flurry of questions. The only thing, they say, you're not to do on your first date is to over-do it. But then, rules don't apply to us all or do they? For instance, they really didn't to this extraordinary US-based woman Jacqueline Ades. The woman in the spotlight should actually be coaxed to pen a non-fiction narrative, " How to kill people without touching them". Or rather, make that, "How to murder people through SMS'"?
It is alleged that Jacqueline Ades sent as many as 65,000 texts to the man she had only just met on a first-time date. Can you dig that? In case, you haven't fallen off that sofa yet, then here's what is really astounding about the SMS lady. Currently arrested and in police detention, Jacqueline Ades happened to have sent lewd messages to the man she had met on a date last summer (sometime in 2017) and many of her messages also carried threats.
There were unbecoming, vitriolic slurs and abuses in many of the messages that carried the idea that the woman was either smoked out of her head or too troubled within. It ought to be questioned- just what person sends 65,000 messages to a man who she's only gone out with and that too on just a singular occasion? The police rightly charged Jacqueline Ades, the cell phone obsessed lady with several counts such as threatening, stalking, harassment and failure to appear in court and has thankfully kept this nervous keypad presser away from the civil society.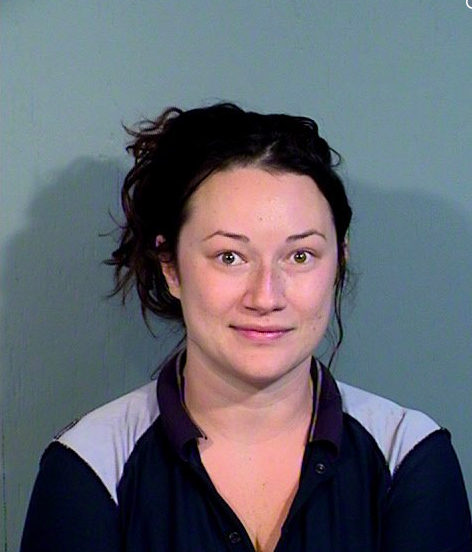 Interestingly, in the immediate aftermath of her arrest, Jacqueline Ades confessed to the following observations that only highlight her obnoxious state of mind.
"I felt like I met my soul mate and I thought we would just do what everybody else did and we would get married and everything would be fine," Ades said, adding that she met the man on Luxy, an online dating site for verified millionaires.
Ades also said she sent her date so many texts because "loving him selflessly brought me his information." What is most preposterous and telling of the woman's psychotic condition is, in fact, that among the many messages she sent out were ridiculous threats that directly assaulted the man she had only gone out with only once.
Among the many threats sent by this woman who by now should either change her name to constant messenger or Ms. lunatic cell phone were antisemitic abuses.
She threatened the man and warned him not to leave her as she dreaded the idea of becoming a murderer.
If you thought, America was any less sadistic than what it had been in the past, then well, here's a reality check.