Despite a huge nosedive in the political credibility of PMO, Prime Minister Narendra Modi still topped the 'Most Followed Indians On Twitter' list of 2017 with a 52% increase in his followers from 24.6 million to 37.5 million.
While PM Modi is the only politician to feature on the list, Bollywood dominated the top 10 of Most Followed Indians On Twitter with only Sachin Tendulkar and Virat Kohli getting a mention.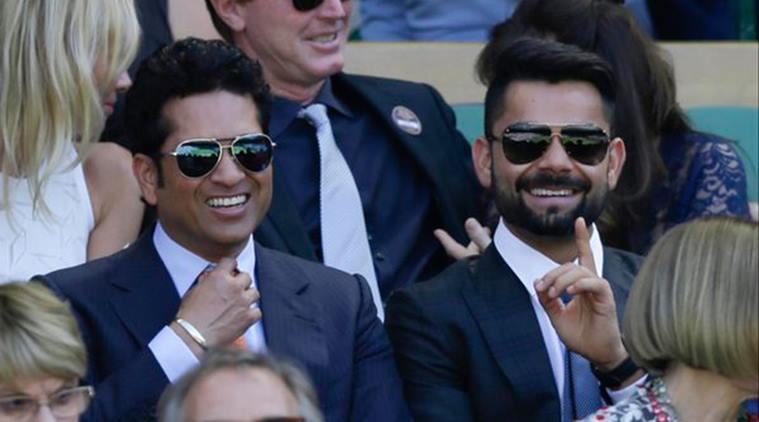 Interestingly, there is only one female celebrity on the list and sorry to break it to you, but it's not Priyanka Chopra.
The Desi Girl might have had a number of Hollywood projects in 2017 and might be the most social-media savvy female celebrity, but she has been defeated by the highest paid actress in India and the queen of Instagram, Deepika Padukone.
It could be due to the Padmavati controversy or her first photo shoot after Sanjay Leela Bhansali's project, but Deepika Padukone's Twitter following has seen a substantial rise in the last couple of months.
Amitabh Bachchan, on the other hand, is the second most followed Indian on Twitter and still leads the Bollywood industry, with his huge fan base, followed by none other than Shahrukh Khan on the list.
As for Virat Kohli, his debut in the top 10 was more than expected as he is marching towards becoming one of the most successful captains and individuals of Indian cricket. He recently scored his highest individual total of 242 runs in the India vs Sri Lanka 2017, 3rd Test while also becoming the first captain in the history of this format to register 6 double-tons.
Sachin Tendulkar too has debuted in the list of Most Followed Indians On Twitter and here are the top 10 mentions and their army of loyal followers.
Narendra Modi (@narendramodi)
Followers: 37.5 million
Amitabh Bachchan (@SrBachchan)
Followers: 31.6 million
Shah Rukh Khan (@iamsrk)
Followers: 31 million
Salman Khan (@BeingSalmanKhan)
Followers: 28.6 million
Akshay Kumar (@akshaykumar)
Followers: 22.9 million
Aamir Khan (@aamir_khan)
Followers: 22.4 million
Deepika Padukone (@deepikapadukone)
Followers: 22.1 million
Sachin Tendulkar (@sachin_rt)
Followers: 21.8 million
Hrithik Roshan (@iHrithik )
Followers: 20.9 million
Virat Kohli (@imVkohli )
Followers: 20.8 million
Congrats to @narendramodi who tops the most followed list on Twitter in India with 37.5 million followers. Here's the ten most followed Indians on Twitter this year #ThisHappened
If given a choice, how would you rate all of them in terms of popularity or your favorites?
Share your personal list in the comment section below.