It is the biggest wedding quite possibly on the planet in terms of scale and opulence. And lest it be forgotten, the nobility involved. Prince Harry's wedding to Meghan Markle has been the subject of much anticipation around the world. And truthfully speaking, it's not hard to understand why.
After all, upon Prince Harry's forthcoming wedding, there won't be another wedding in England's Royal family for decades together and the next grandiose celebration will come along only when the royal posterity grow up to be of a marriageable age. But let's dispense with future events and focus on the now.
An exciting piece of news that hit the British media on May 7 concerned itself with the forthcoming residence of Prince Harry. It is reported that together with Meghan Markle, Prince Harry shall be staying in a posh new residential apartment bestowed with ultra sassy luxury. Currently undergoing renovation and some finishing touches, the soon-to-be-completed luxury pad of Prince Harry shall have no fewer than 21 rooms.
Take that for some space. The Apartment 1 at Kensington Palace is currently being hurriedly renovated given the royal wedding is right around the corner. Interestingly, Prince William and Kate will have the newly weds as their neighbours. Apparently, the preparation for the current apartment went underway since last November. Currently, a number of panoramic pictures of the new Apartment 1 at Kensington Palace see the building block covered with white tarpaulins.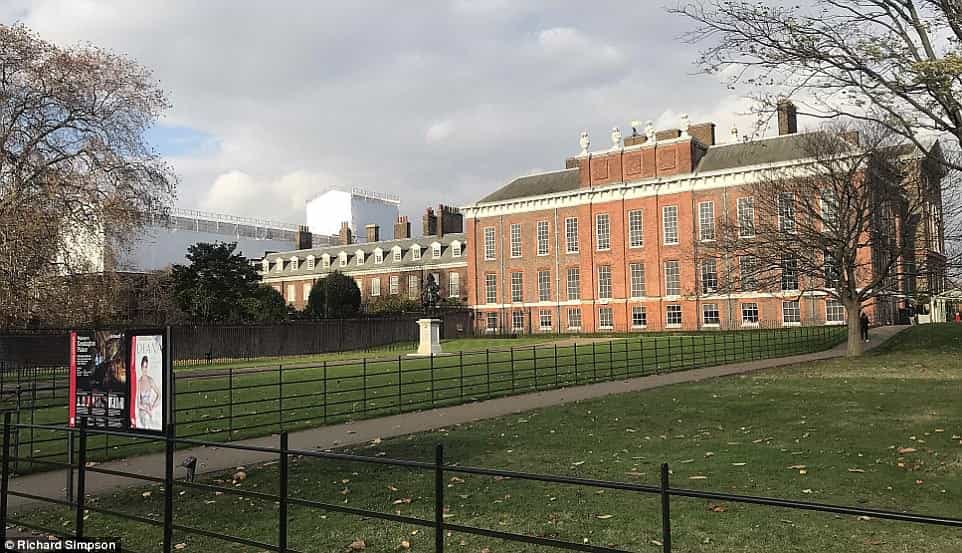 The soon-to-be-Royal couple- Harry and Meghan Markle's relationship, according to reports, is one that is based on mutual respect. It is believed that Meghan is trying her best to convince the royal prince to give up smoking. It's also believed that Prince Harry is trying to quit alcohol. This is in lines with the couples' plans to start a family soon after the wedding. The couple are quite excited to move into the new palatial apartment as soon as possible while their current residence happens to be a two-bedroom Nottingham cottage wherein Prince Harry and Meghan Markle have been residing for a while.
Interestingly, Prince William too resided at the Nottingham cottage along with Kate before. However, back in 2014, another member of the royal family- Princess Michael- had suggested to famous lifestyle and fashion magazine Tatler that Apartment 1 would be the ideal place for Prince Harry upon his wedding to long-time girlfriend Meghan Markle. The new apartment, it has been shared, will be much closer to the huge wing that is currently the residence of the Duke and Duchess of Cambridge.