A painting of Christ, Salvator Mundi which is believed to be 500 years old and painted by maestro Leonardo da Vinci has been sold on Wednesday for a record $450m (£341m).
It has smashed all the previous records for artworks sold, either at auctions or privately. The painting "Salvator Mundi," which means "Savior of the World," is one of the prominent work by Leonardo Da Vinci. It is said that the painting is one of the few that were painted by Leonardo's own hands.
It is sold by Christie's auction house, although they haven't revealed the name of the buyer just yet.
Salvator Mundi is 26-inch-tall (66-centimeter-tall) and dates from around 1500. In the painting, one can see Christ dressed in Renaissance-style robes. His left-hand holds a crystal sphere, however, his right hand raised in blessing.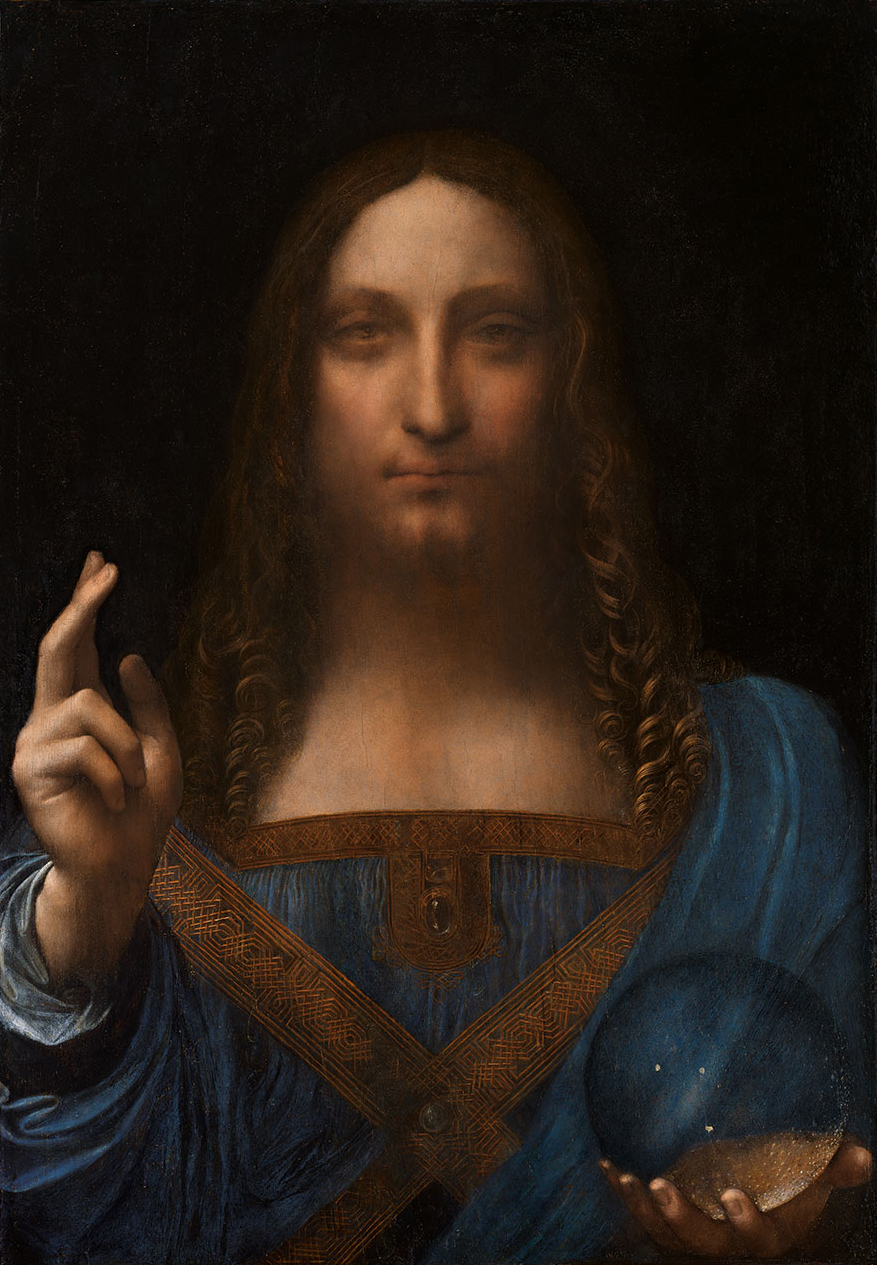 Before Salvator Mundi, the highest paid artwork at auction has been for Pablo Picasso's painting "Women of Algiers (Version O), which was sold for $179 million (152 million euros) in May 2015. The highest paid artwork sold privately was Willem de Kooning's painting "Interchange," which was sold for $300 million (253 million euros) in September 2015.
Christie's guaranteed a bid of at least $100 million (85 million euros) for Salvator Mundi, however, the bid opened at $75 million. The 19 minutes auction witnessed the price hit $300 million about halfway through. Before the hammer came down, the final bid was made for $400 million. Including the fee paid by the winner to the auction house, the sale price calculated $450.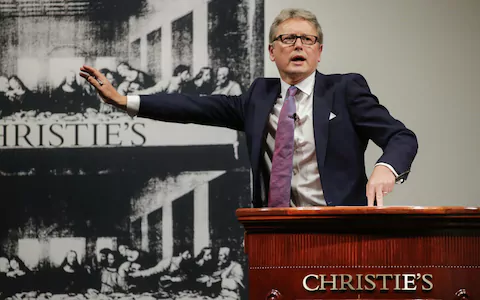 Salvator Mundi was once owned by Charles I of England till 1649 before the son of the Duke of Buckingham and Normanby auctioned it in 1763. The painting was disappeared till 1900. It was then reappeared after Francis Cook, a British collector who was the 1st Viscount of Monserrate purchased it. The painting was damaged and was sold by Cook's descendants in an auction in 1958 for £45 (59.20$).
Robert Simon, a specialist in Old Masters, acquired the painting in 2005 and described it dark and gloomy as it was heavily overpainted and appeared almost as a copy. It was restored and authenticated as a Leonardo painting later and was exhibited by London's National Gallery from November 2011 to February 2012.
In 2013 Salvator Mundi was sold by a Swiss dealer Yves Bouvier to a Russian collector Dmitry Rybolovlev for US$127.5 million.
Christie's Auction House made the announcement on 10 October 2017, that the painting would be sold at auction on 15 November 2017 in New York.
There are many people who reject that this painting is an original by Leonardo Da Vinci, however, some believe that it has been restored so many times that the restoration attempts have made it a less authentic.